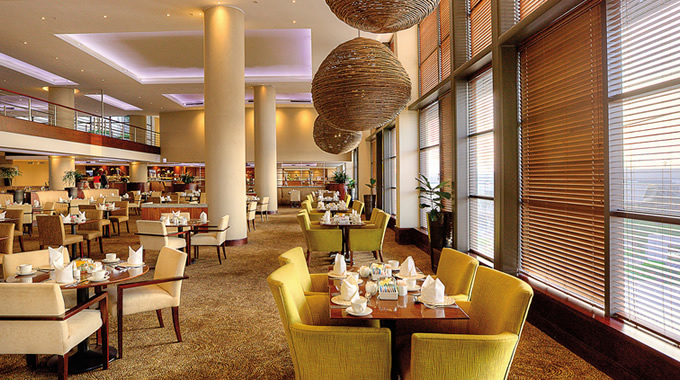 New growth,
new opportunities

After building up City Lodge East Africa, Daniel Szlapak '00 is ready to move
into investing
Born in Kenya, Daniel Szlapak never imagined that his country's "economy would take off," he said. "The economy never seemed to move."
And now? "Every sector is booming," he said.
He's seen that growth firsthand as joint CEO of City Lodge East Africa, a chain of budget hotels catering to business travelers in South Africa, Kenya and Botswana.
Szlapak joined the company after the sale of the Fairview, his family's hotel in Kenya, which he transformed from a "small little hotel business" into a high-end property after returning from the United States in 2002. Rooms used to go for $70 a night; these days, they go for nearly four times that amount.
The purchase of the Fairview was City Lodge's first foray outside of South Africa and represented confidence in the economic growth in Kenya and the rest of east Africa.
"The middle class has now started to come into its own, and that's driving consumption in a big way," he said. "There's demand now."
Part of the growing appetite for products and services is made possible by political and economic stability that's come to the region in the last decade, one Szlapak said he thought he "would never witness in my lifetime."
With the business stable, Szlapak plans on stepping down from his role at the hotel chain at the end of the year.  He said he's exploring new ventures and possibly raising a private equity fund.
"There are now so many alternatives," he said. "It's a question of what I really want to do. I'm not really sure. It's sort of a midlife crisis, but it's a crisis that I'm happy to have."
Among the challenges he'll face will be converting others in Kenya who might be wary of private equity. "It's going to be a challenge to bring the U.S. model to Kenya. But if they want to grow, the future may be in private equity."
"Whatever I do will be linked to the rising middle class," he said. "It's very unlikely that any business we invest in will not be driven by the huge middle-class growth."