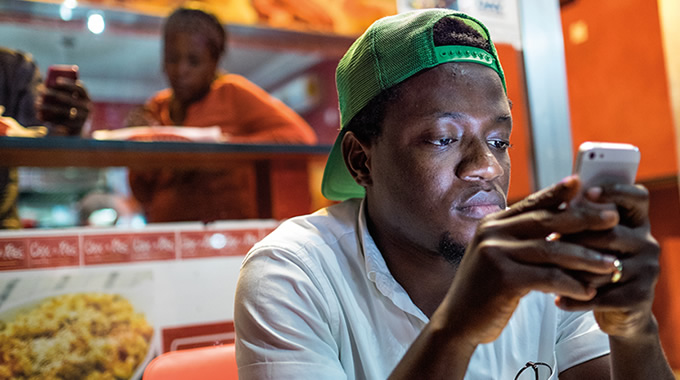 Banking on aspiration
Abdul-Nasser Alidu '10 is turning the common cellphone into an electronic wallet
Abdul-Nasser Alidu offers up a maxim to explain what's behind Africa's rising status-conscious consumer class: "You are who you are because of what people think of you."
That applies especially to the middle class, which is growing quickly. "The key thing is that the middle class cares about brand and quality," said Alidu, Africa marketing manager for Millicom, an international telecommunications company whose brand, Tigo, operates in sub-Saharan Africa.
In a country where there are more mobile phones than people, demand for cellular service remains high "because people always want to be connected," he said.
As a result, telecommunication companies like Millicom are positioning themselves to attract middle-class customers.
"Our brand traditionally has not appealed to the middle class. Our brand has appealed more to the bottom of the pyramid. And we have largely played on price," Alidu said.
Once the leading cellular company in Ghana, the Tigo brand has slipped behind a key competitor that wooed customers with better handsets and service.
To regain its market share, Tigo is rebranding itself by offering solutions and handsets that Alidu calls "aspirational."
This year alone, the company has invested more than $40 million in Ghana to upgrade transmissions lines and build more towers to improve coverage and provide high-speed services.
"Everybody now relies on the Internet," Alidu said. "If we can position ourselves as the one who [provides] the best Internet, we can better compete."
Improved connections will help the company take advantage of greater demand for mobile commerce and banking, as well as help transform Africa's economy by providing cellphones that can act as electronic wallets.
"We need to get through this process to build a new brand identity and build campaigns that will help position us as the company people consider aspirational," Alidu said.