Kellogg Magazine
|
Alumni Wire
Class Notes

1960s
1967-FT
Dan Turnquist
Dan is a retired U.S. State Department Foreign Service officer—a diplomat—who served in nine overseas postings, and who splits his time between Centennial, Wyoming and Guadalajara, Mexico. He is a widower. He suffers from congestive heart failure and diabetes, but still tries to walk up to five miles a day and swim 30 laps in his pool. He enjoys visitors.
1969-FT
John Podliska
John, of Hinsdale, Illinois, played the attorney in the fall 2018 production of Ira Levin's "Deathtrap" during the 90th season at the Theatre of Western Springs, one of the oldest continuously operating community theaters in the United States.
1969-E&W
James Basso
James is retired and living in Salem, Massachusetts.
1970s
1970-FT
Robert Campbell
Professor Campbell utilizes the fundamentals and structure of excellent business decisions as the foundation for his Business Ethics course at the Rady School of Management at the University of California San Diego. This year, Professor Campbell earned two Outstanding Professor awards for his ethics and marketing classes. His proudest achievement this year is the creation of a formal Speech & Debate team for UCSD, which has won multiple awards at several Southern California tournaments.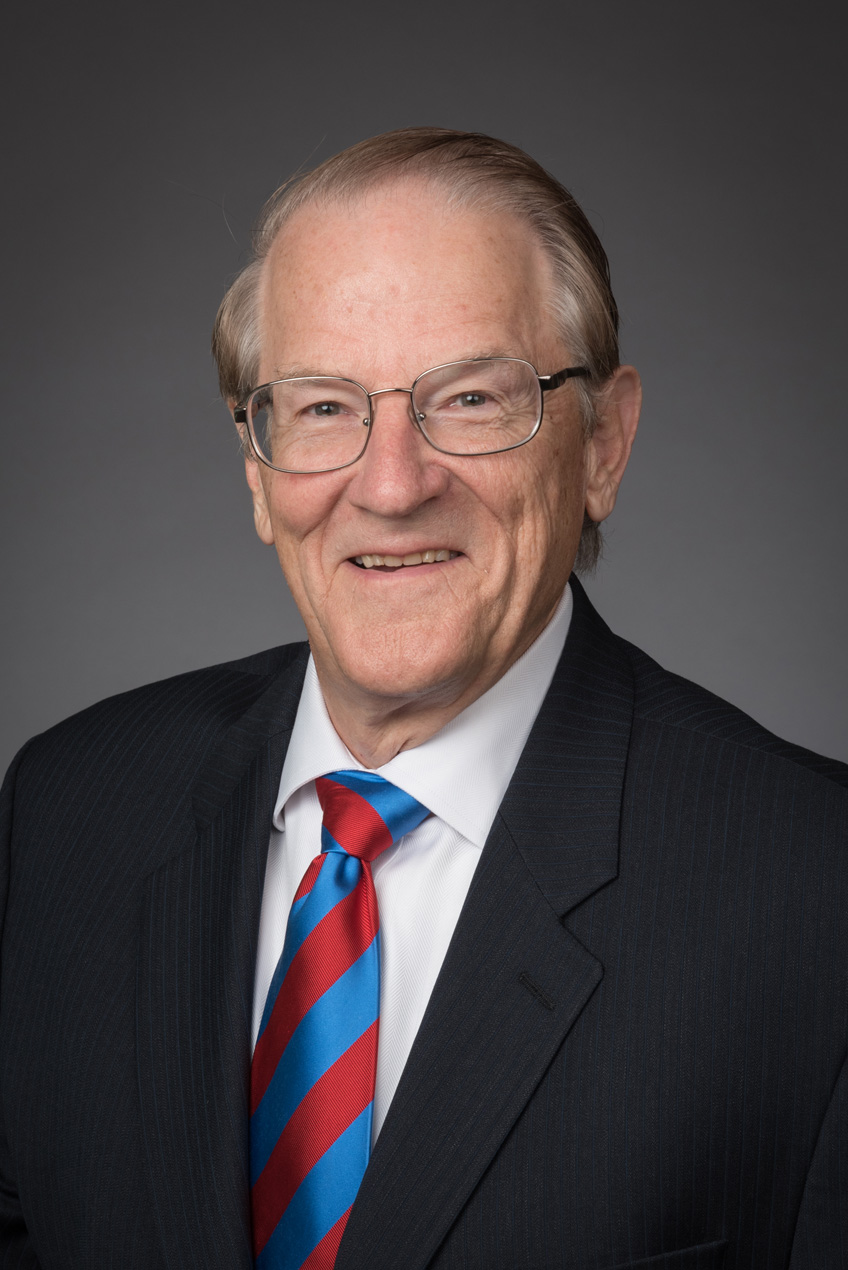 1971-E&W
Janes Rubenstein
Janes is the proud grandfather of grandson Nick Gulson, now enrolled in an engineering program.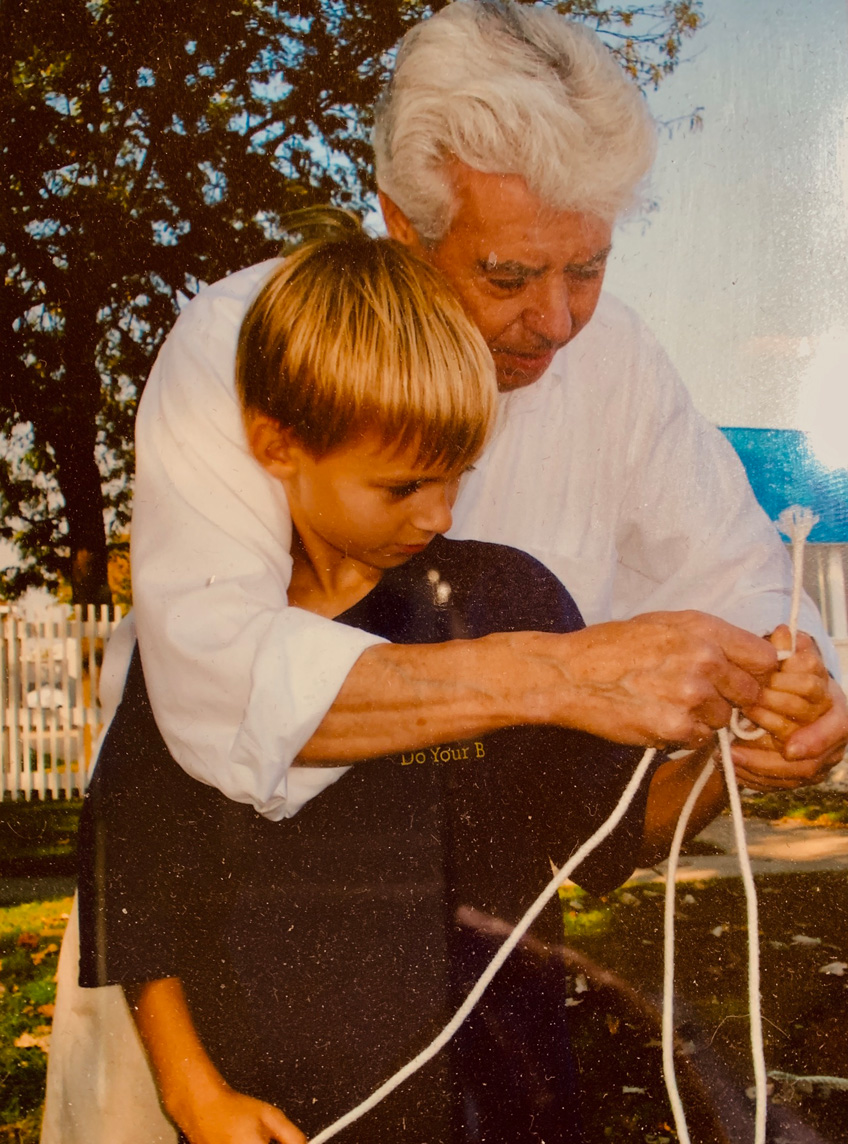 1973-FT
Warapatr Todhanakasem
Warapatr received his honorary doctorate degree from HRH Princess Maha Chakri Sirindhorn of Thailand in Bangkok on May 29. The degree was granted in recognition of his contributions to good corporate governance and ethical leadership movements in Thailand. The event was held at the National Institute of Development Administration (NIDA) in Bangkok, just one day before he turned 70 years old.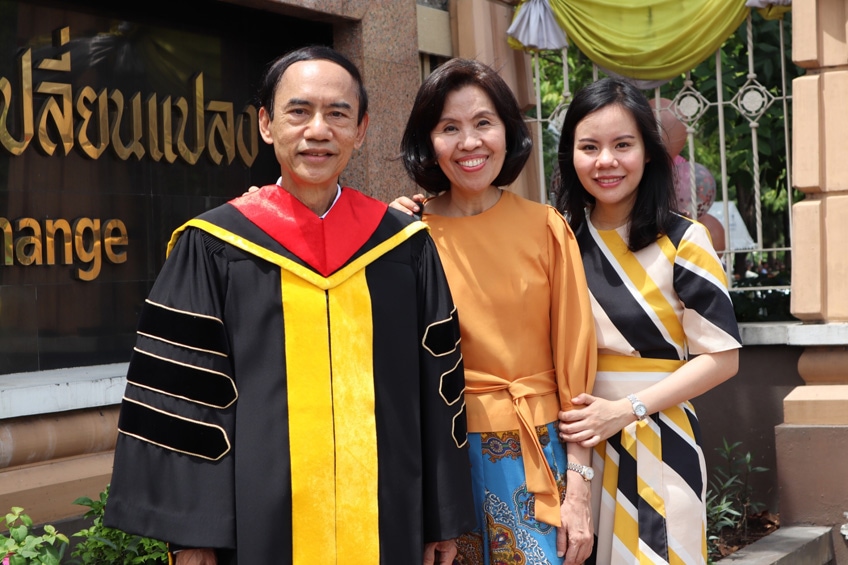 1974-FT
Dennis Brimhall
Dennis retired to southern Utah after a career in hospital management and a second (post-retirement) career as CEO of FamilySearch, Intl. He loves the red rocks and the desert. Plenty of fun travel both for grandchildren and for family. He just finished 18 months volunteering at the BYU Jerusalem Center. Thanks to NU for a great education and great memories!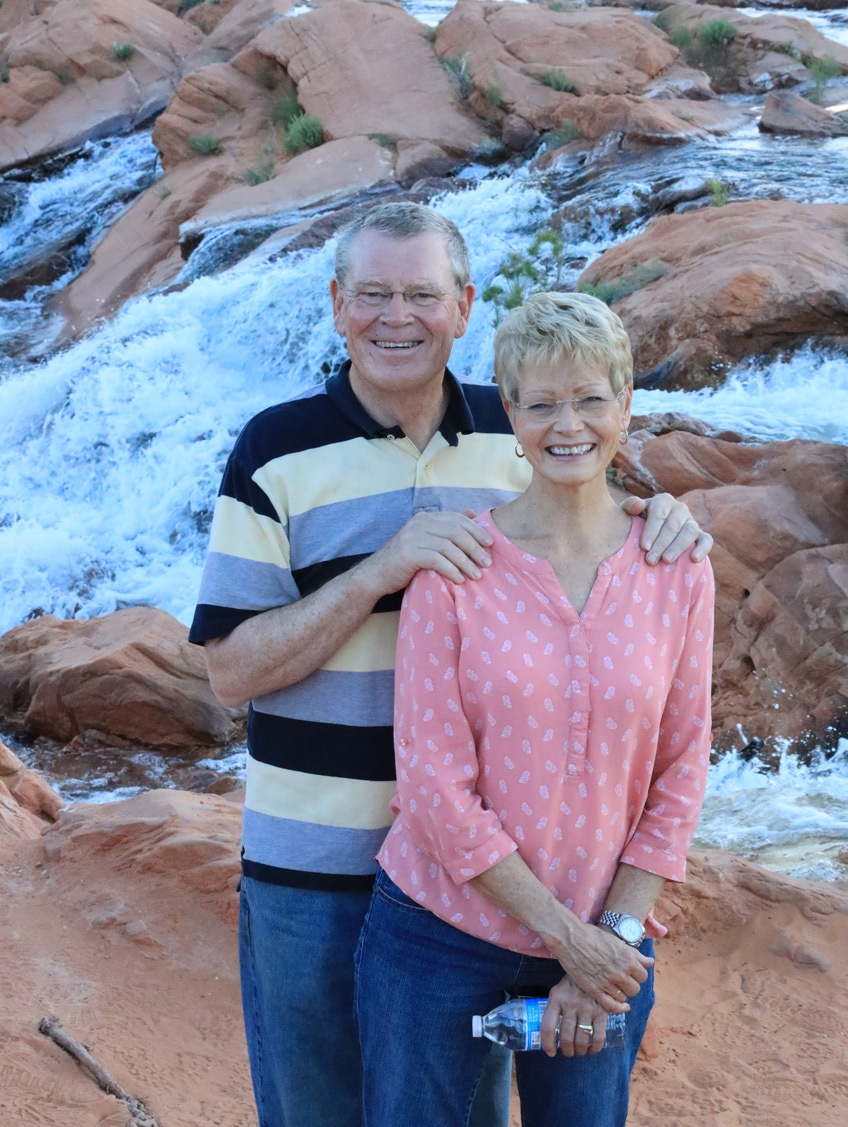 1977-FT
Tim Demkin and Bob Raphael
Tim and Bob road-tripped from Tampa, Florida, to attend The Masters in Augusta, Georgia, this past April. Many stories of Kellogg adventures and personalities were fondly recalled both with and without appropriate libation.
1978-FT
Donald Hammond
Don retired earlier this year as chief operating officer of the Federal Reserve Board, completing a 35+ year career of service at the Federal Reserve and U.S. Treasury Department. His time at Kellogg provided a wide range of interdisciplinary exposure that supported him in addressing a diverse set of management challenges throughout his career.
Peter Thompson
Peter is a clinical assistant professor at the University of Illinois at Chicago in the department of managerial studies, and is currently writing an undergraduate textbook in management.
1978-E&W
Mike Rossmeier
After many years in middle market commercial banking, Mike is now working on startups in healthcare and education. His summer internship turned into a full-time job at American National Bank (the best job he ever had, even if he was too young to realize it). So, he finished his second year in the Evening & Weekend program, which was funded by the bank.
1979-FT
Michel Brimbal
Michel and his American wife are enjoying life in Paris, France. Michel continues to work in R&D with Ceciaa, a company designing products for the blind. Their two children are researchers in Paris, one with a doctorate in material sciences and the other at Iowa State, with a doctorate in forensic psychology. Michel currently serves as Northwestern-Kellogg Club of France president.
Jim Coogan
Jim is a proud grandparent of three, skied 40 days this season in New Mexico and is still working hard, but also enrolled at the Santa Fe Community College.
V.J. Singal
V.J. found his recent 40th Reunion to be so much fun and so rewarding intellectually that he cannot wait to become ten years older! Why? Because, in 2029, he'll become a member of the Half-Century Club and thus be entitled to attend any Kellogg Reunion, not just the 55th, 60th, and so on.
1980s
1980-FT
Martha McGuire
Martha was named one of Chicago's Most Notable Women in Commercial Banking by Crain's Chicago Business. She currently serves as First Bank Chicago's executive vice president in the commercial banking/large corporate and lease finance group. Martha is a former Kellogg Advisory Council member and participates in the Pete Henderson Society. She is a past president of the Chicago Finance Exchange and is on the Hunger Resource Network's board.
Rodolfo Patron
Rodolfo is actively working at MCAM, a group company of Mitsubishi Chemicals (Quadrant EPP) and training his successor. They manufacture and fabricate custom parts and stock shapes of cast nylons and also sell other engineering plastics. He has been married to Lily for 35 years; they have a 30-year-old daughter and two sons, ages 28 and 25. Roody loves MTB and enjoys trekking, downhill skiing and jogging. He is proud of obtaining 5th place in his category at the Joshua Tree Half Marathon (which is in the desert at night).
Mansoor Shafi
Mansoor married Zarina Taghiyeva in a simple ceremony.
1981-FT
Michael Perry
Mike retired early from Abelson-Taylor Inc., a pharmaceutical/biotech/healthcare advertising and marketing agency, on February 28, 2017. Mike has a full calendar of fun pursuits, including volunteering to mentor the homeless in DuPage County through Bridge Communities and his church, working on the Deconstruction Crew for the Habitat for Humanity ReStore, building furniture, playing golf and of course, lots of travel. Places visited include Peru, Spain, France and Glacier and Yellowstone Parks.
1982-FT
Deborah Henken
Deborah is an Encore fellow, providing marketing expertise to the Encore.org fellowships program. Encore fellowships provide paid assignments for professionals wishing to transition to the social impact sector. She recently met Millie Gong '97 and Leslie Oberhelman '86, who are also Encore fellows in the San Francisco Bay Area. She often sees Kathy Gogan '82 and recently saw John Strauss '84 at his Grinnell reunion where her sister Susan Henken-Thielen '83 won an alumni award.
Craig Kensek
CK is currently between gigs. He has attended lots of events on the Stanford campus and with vlab.org. Connections with alumni have been through the Bay Area alumni group activities (A+). If a professor comes through and gives you a book, show some initiative; review it.
Jaime De la Torre Perez
Jaime made a trip last November to the Far East with his family to celebrate his 60th birthday, and while visiting Japan, had the pleasure of meeting and introducing his family to a dear fellow classmate, Etsuko Nakajima '82. Etsuko was kind enough to show them around Tokyo.
1983-FT
Theodore Martin
Ted went on a ski tour this past winter to reconnect with classmates at ski resorts. He skied up Sunday River with Jay Riley '83, the back bowls of Vail with Bob Seehausen '83 and the backcountry of Kirkwood with Kip Sides '83 and Tod Francis '83.
Jeff Johnson '83 was in Denver but could not get out of the office. Mike Beaumont '83 exclaimed, "We have no mountains in South Africa," Rodrigo Etchenique '83 said "too steep for me"and Rich Pilnik '83 still has an accent.
Jean Burns Pudlo
After returning to Reading Connections (the adult literacy agency she founded 29 years ago) for a couple years to help them shift into workforce development, Jean is back to consulting with nonprofit organizations in and around Greensboro, North Carolina. She is also an artist marbling scarves and paper (JayBee Marbled Designs), and watercolor painting. She enjoys her growing family, with a second grandchild due any day. Celebrating 36 years of marriage this fall!
1984-FT
Curt Bergstrom
Curt has been living in Beijing, China, since 2006 with his Chinese wife, Cathy, and their daughter Ida. Curt's company Sino Matters (sino-matters.com), with offices in Beijing and Shanghai, teaches spoken Mandarin to the premium foreign expat segment.
Lynnette Barnes Hinch
Lynnette reconnected with so many classmates at the 35th Reunion in May! She participated in many thought leadership programs on Friday as well as Saturday and found them all to be inspiring both professionally and personally. Through the course of several receptions, parties and meals together, Lynnette was reminded of how special her Kellogg relationships are and always will be!
1986-FT
Cindi Bigelow
Ruth Rossman Lightman '86, Lori Winters Samuels '86, Allie Schiefflelin '86, Christina Schmidt Fawcett '86, Lauren Schadt Baker '86 and Cindi got together in Boston recently to help celebrate a special birthday. The weekend was filled with laughs, good food, some wine and a little yoga.
Leslie Oberhelman
Leslie completed an Encore fellowship in grant writing with the Children's' Health Awareness Council (CHAC) in Mountain View, California, and took a job with them in May to continue writing their grants for school-based children's' behavioral health and community access to mental health services. Encore provides fellowships to people "of a certain age" who want to do something new in the nonprofit sector. Send Leslie an email if you want to know more: Laober22@gmail.com.
Fred O'Connor and Tony Mann
Fred and Tony visited Berlin in 1990 for the wedding of a friend, where they carved out a few pieces of the recently opened Berlin Wall. They went back to Berlin in June, 29 years later, for the wedding of a friend's daughter, a wonderful reunion experience.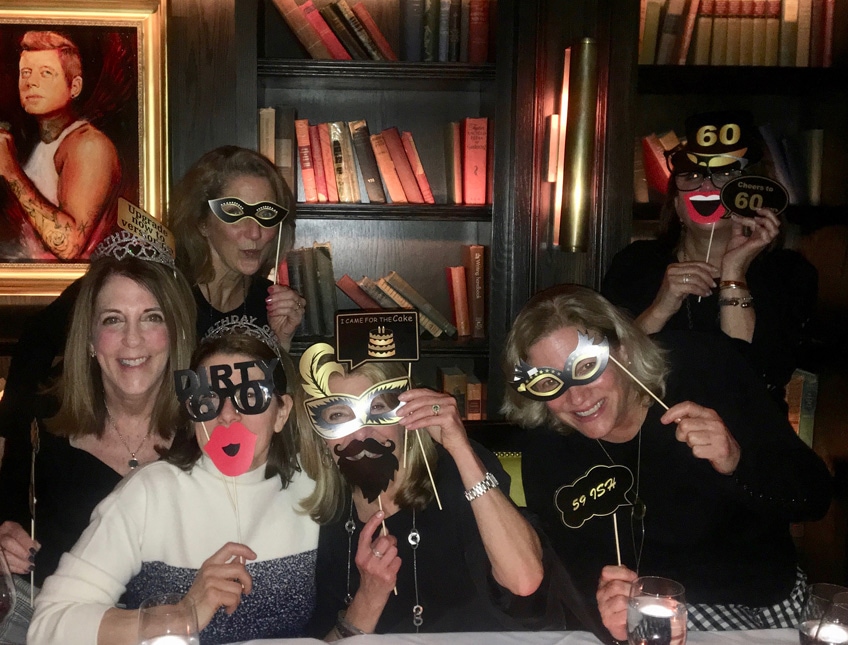 1986-E&W
Pankaj Shah
Pankaj is currently senior director at UOP LLC which serves the oil, gas and petrochemical industries with headquarters in Des Plaines. In the past year, Pankaj's daughter and son each married, and Pankaj bought a condo in downtown—closer to the Kellogg campus. He connected with many alumni and friends at the May 2 With Gratitude dinner at the Global Hub and attended a two-day Step Into Impact class in November at Wieboldt Hall. Kellogg allowed him to transition from engineering and research to sales, business development and leadership roles. It's been a fun 38 years.
1987-FT
Jeff King
Jeff was the Master of Ceremonies for the 13th Annual Kellogg Leadership Symposium in Dallas. The symposium is one of the largest alumni-driven events in the country, hosting over 300 professionals in the Dallas-Fort Worth area. If you would like to speak at this leadership event in February 2020, let him know. Jeff has been involved in the symposium for the last 13 years and is always looking for innovative thought leaders from the Kellogg network.
Lisa Lombardi
Lisa moved her company, WordMasters—a nationwide vocabulary competition for grade schoolers based on solving analogies—to her dream home on Long Beach Island at the Jersey Shore, and is eager to catch up with her fellow East Coast Kellogg alumni.
Glenn Sykes
After nearly 21 years working at the University of Chicago Booth School of Business, Glenn retired from his role as dean of students for the MBA program. Glenn, along with his partner Dirk Allen MS '91, will resettle back into his hometown of Philadelphia as well as a second home in Miami Beach. Glenn is looking forward to devoting more time to fitness along with more sedentary activities like getting the Sunday paper read all on Sunday and visiting friends near and far.
Glenn Sykes and Paul Embree
Glenn and Paul enjoyed a chilly spring night out at Wrigley Field watching the Phillies vs. Cubs in May. Glenn and Paul met in their first quarter at Kellogg and along with Lisa Giroux '87, Susan Hoy '87, Rob Ker '87 and Jack Blunt '87 spent many hours working on their first business school cases. They even bought their first computers together. Anyone remember Leading Edge computers? It's nice to stay connected after all these years.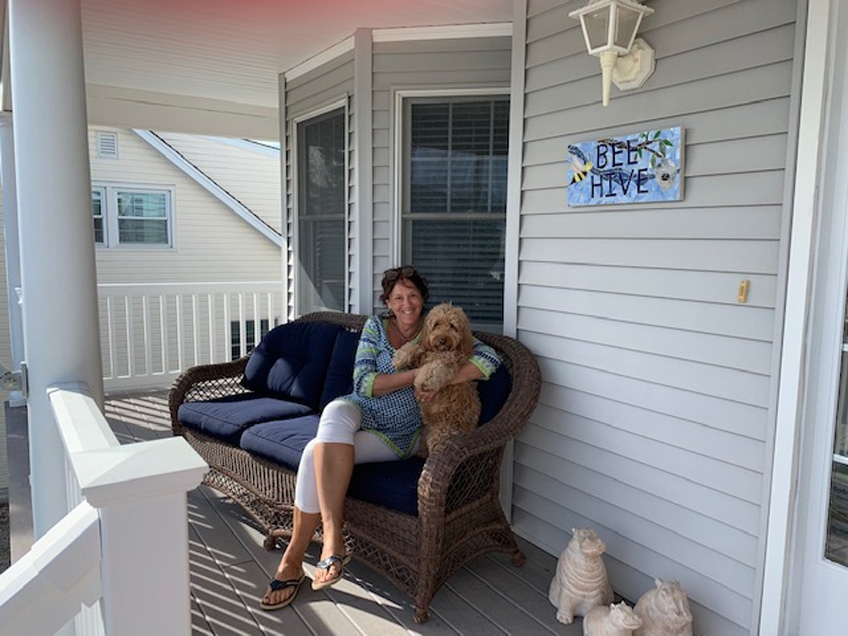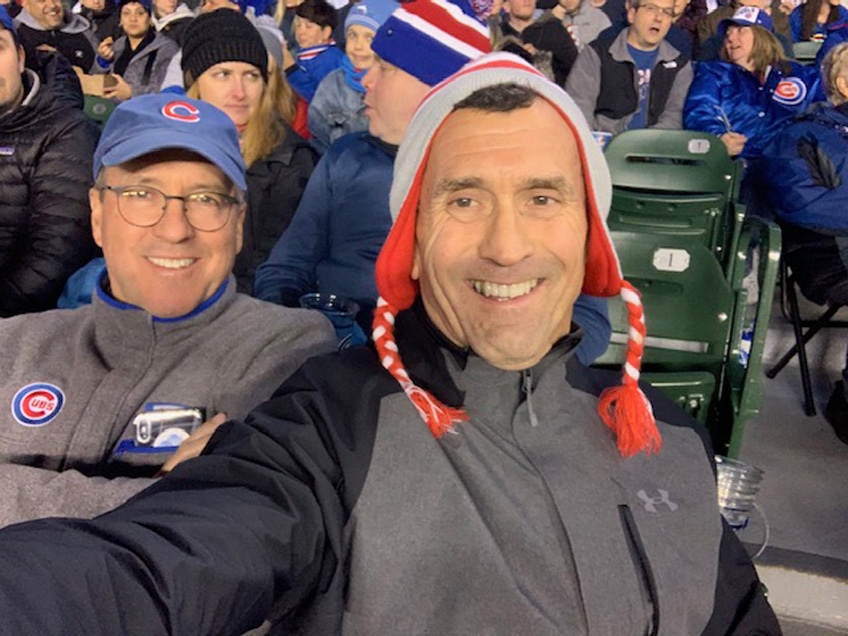 1988-E&W
David Kucera
Dave was appointed Chicago Market president for Capital One Bank. He continues in his role as head of financial institutions and ABS Banking. The Financial Institutions group provides financing, advisory, capital markets, securitization and other services to a broad range of organizations and asset managers.
1988-FT
Mike Mountan
Mike retired after 18 years with J&J (roughly 13 years with P&G before that). Mike's finance career took him to Cincinnati, the San Francisco Bay area (twice), Orlando, Singapore and Jacksonville. He lives in Jacksonville with his wife, Jill, and his sons Chip and Brian. Mike and Brian have started a podcast/blog on their website, www.brithesportsguy.com. Check it out as time permits.
Masahiro Toriyama
Masa has returned to Kellogg as a visiting scholar at the Center for Research on Technology and Innovation led by Professor Mohan Sawhney. Masa will be there for a year starting April 2019 doing research on innovation in business education. After April 2020, he will return to Ritsumeikan Business School in Osaka, Japan, where he teaches marketing.
Ken Watson
Ken, VP at IT at Doctors Only, an asset wealth management firm, works in St. Louis and commutes weekends back home to Chicago. He just celebrated a second son, Steven Watson, marrying his fellow Missouri Science & Technology alumna Laura Gros in Costa Rica on June 1, 2019. Ken's wife, Ruth Richardson Watson, truly enjoyed the wedding.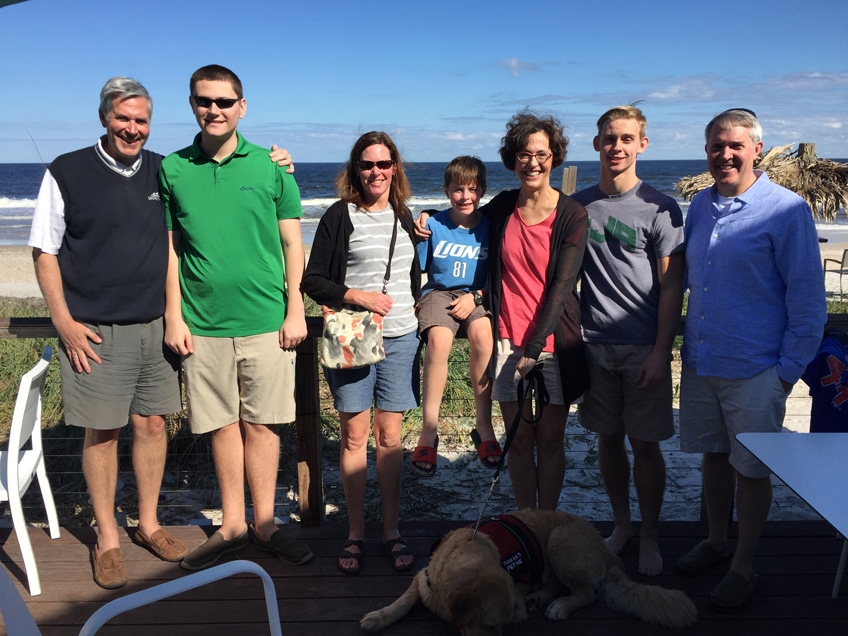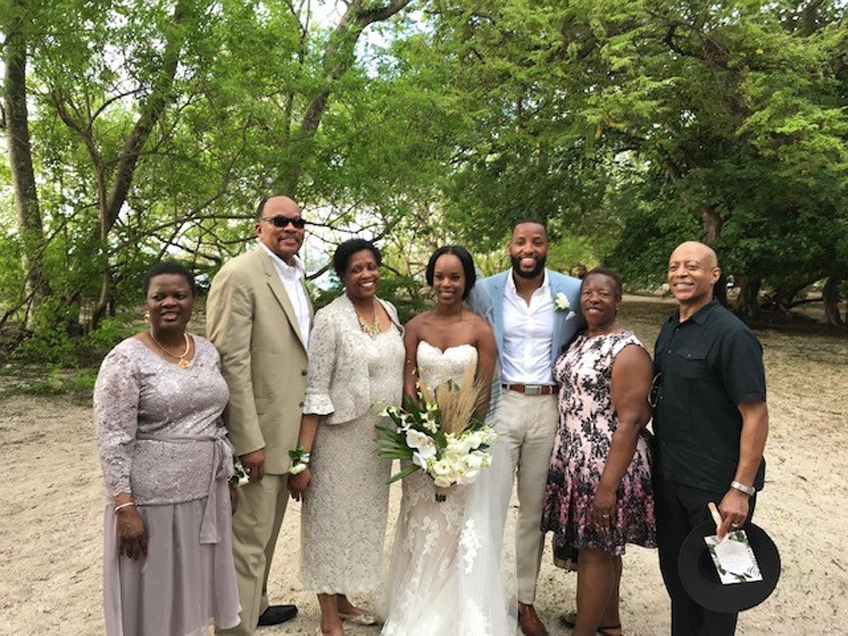 1989-FT
Margie Speck Ogawa
A family trip to Japan gave Margie and Patrick Ogawa '90, an opportunity to get together with two of Margie's former classmates: Kazuya Nakayama '89 and Yoshie Nagashima '89 and her husband and daughter. Margie, Patrick, Kazuya and Yoshie connected at their Evanston Kellogg Reunion in early May and had made plans to meet up in Tokyo.
Walter Woods
Walter, CEO of the Humana Foundation, is pleased to share that the Humana Foundation is awarding more than $2 million in grants to nonprofit organizations in Louisville as part of its ongoing community relations program. Funding will enhance the community by encouraging collaboration in multiple sectors where leadership, culture and systems work together. Special consideration went to applicants partnering with two or more organizations and focusing on inclusion, diversity and equity.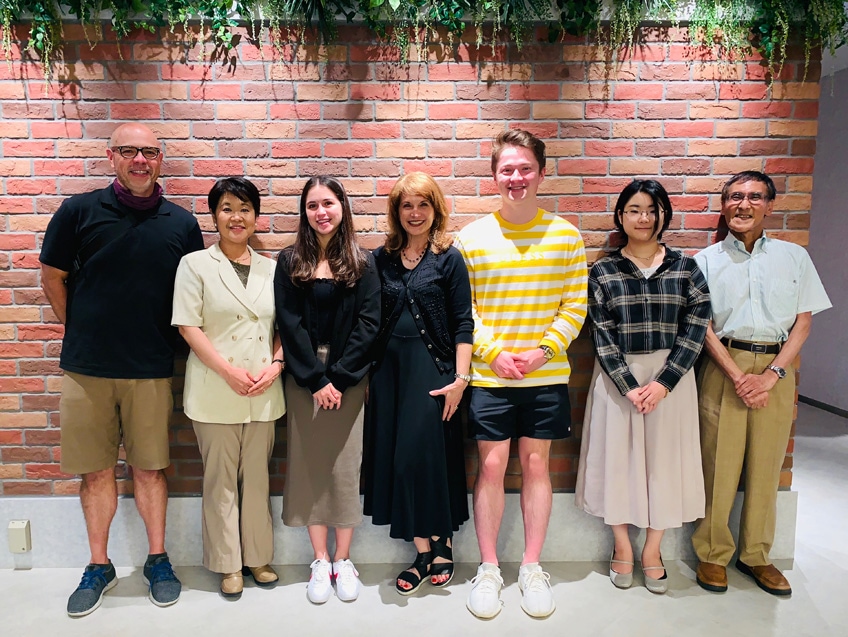 1990s
1990-FT
Elaine Angelopoulos Melonides
Elaine was invited to address the Kellogg One-Year MBA class at their kick-off last year. She focused on how Kellogg has played a role in her 29-year career in commercial real estate. Elaine recently implemented machine learning and leading-edge automation software in a traditional business, leveraging current advancements in technology and her love of learning. The connection to Kellogg has reinvigorated her passion to mentor students.
Charlie Brown
Charlie and his wife, Olga, moved from Atlanta to Dallas, where Charlie is the CFO of Forterra. He recently completed his pilot's certificate, and Charlie and Olga enjoy exploring Texas in their Grumman Tiger.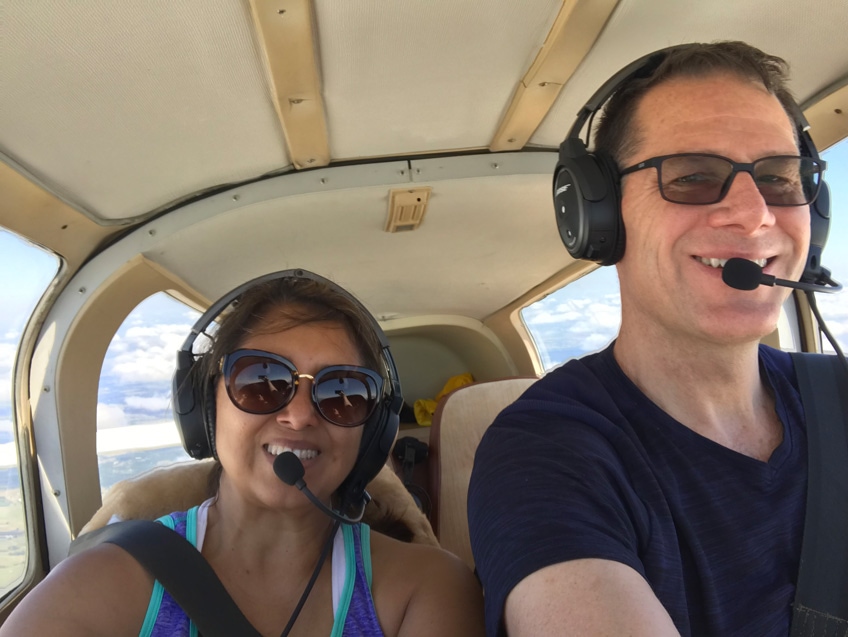 1990-E&W
Leslie Zun, MD
Leslie recently became the new medical director for the Lake County Illinois Health Department and Community Health Clinics.
1991-FT
Josh Chernoff
Josh continues to live in Evanston with Julie Singer Chernoff. He teaches e-commerce as an adjunct lecturer in the marketing department at Kellogg in addition to leading EY Parthenon's Chicago office. His passions are family, retail, gardening and quilting (not necessarily in that order!). His daughter Leah will be KSM 2020.
Paul McDonough
Paul was named as chief financial officer at CNO Financial Group, Inc., effective April 1. Paul brings nearly 30 years of public company finance and 20 years of insurance industry expertise to CNO. Most recently, he served as executive vice president and chief financial officer for OneBeacon Insurance Group.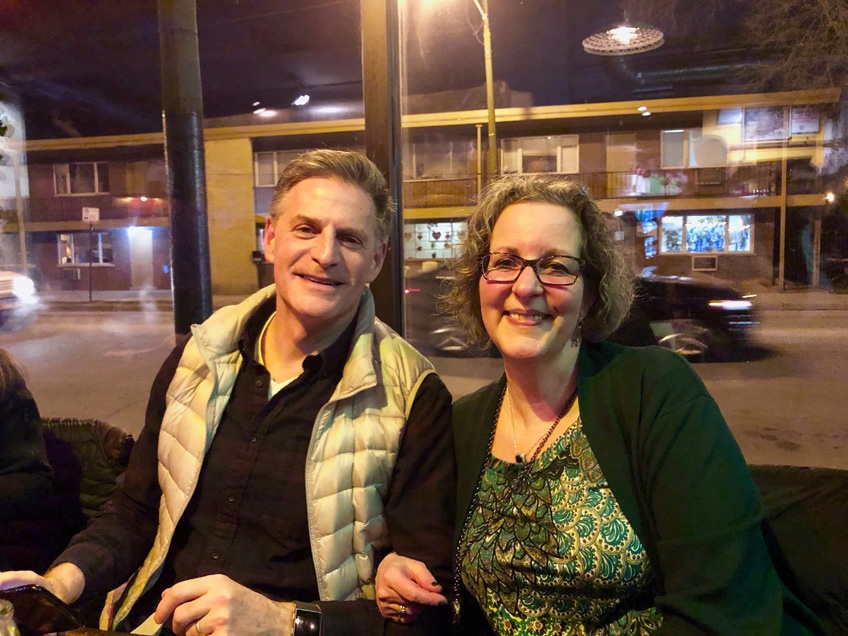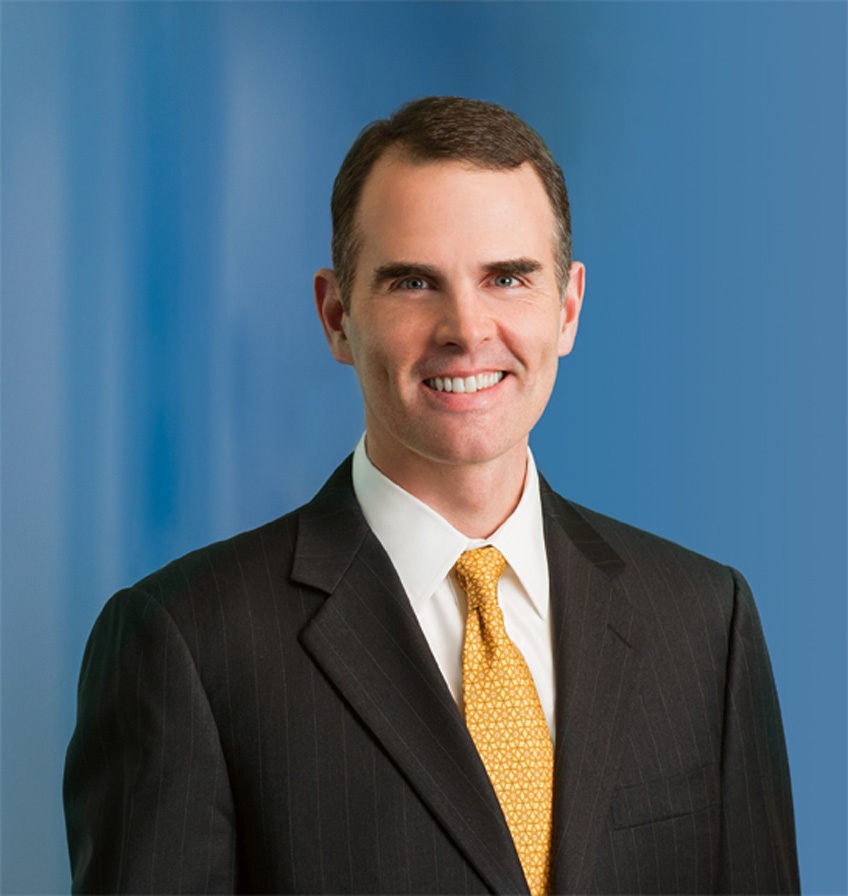 1992-FT
Chris Rhoades
Chris' partnership group acquired 600 multi-family units in Maine in 2017 and 2018. They also purchased the Time & Temperature Building in Portland, Maine, and will convert it into a boutique hotel and develop a 300-unit luxury apartment and condo project. Come visit!
1992-E&W
Amber Webb
Amber is vice president of development for the nonprofit Lawrence Hall in Chicago. She was selected to be a fellow for the elite Allstate Foundation Nonprofit Leadership Center's Executive Leadership Program in collaboration with Kellogg's Center for Nonprofit Management.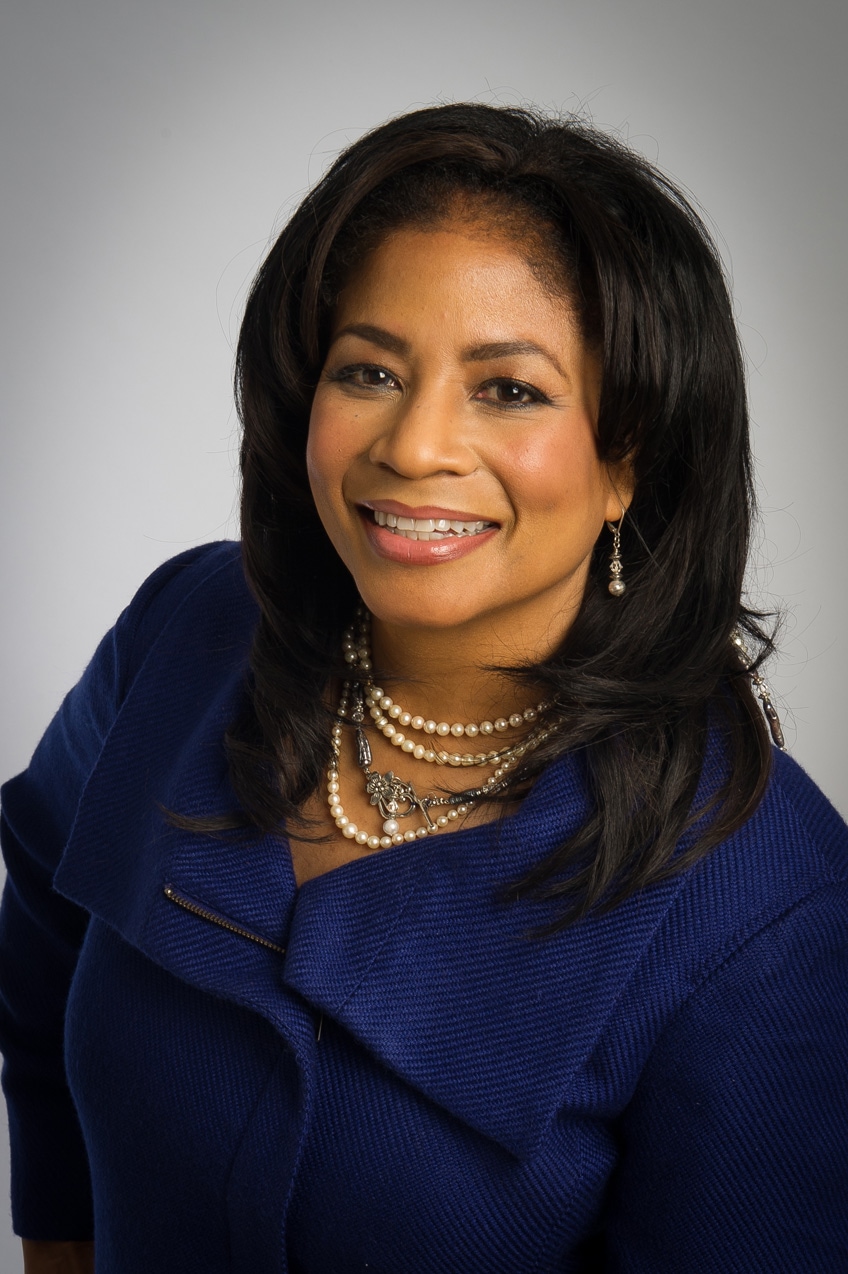 1993-FT
Dominic Rispoli
Dominic enjoyed cocktails and dinner (and most importantly fun stories of our Kellogg glory days) at Summer Garden & Bar in New York City with Eric Petrosinelli '93, Mathew Lori '93, Ed Witz '93 and Don Grennon '93. Everyone is doing well and hasn't aged a bit since 1993!
Nancy Spencer
After an extensive nationwide search, the Shorecrest Preparatory School board of trustees appointed Nancy as its head of school effective July 1, 2020. She will serve as the school's 7th head since the school was founded in 1923. Shorecrest is a coed, nonsectarian, PK-12 independent school serving 1000 students in St. Petersburg, Florida.
1994-FT
David Linda
David sold his custom closet and cabinetry business, SpaceMan Home & Office, in September 2018. David is enjoying retirement immensely, working on his 20-year dormant golf game, cooking, traveling and hanging out with friends and family. David highly recommends retirement, and says, "It's not overrated!"
Todd Myers
Todd was reminded at his 25th Reunion of the brilliant impact Kellogg had on his life and the amazing group of people that were a part of that experience. He has now embarked to reconnect with his class with the help of Kellogg Alumni Relations. Todd is now living in New York City.
Joao Silva
After 26 years, Joao reconnected with Karl Safft '93 at Citywire Montreux 2019, an event for investment professionals held May 8-10 in the Swiss town of Montreux. This encounter came as a pleasant surprise, and was the perfect occasion to relive Kellogg memories and to get up to date. Karl lives in Kilchberg, Switzerland, and works as an investment professional out of Zurich. Joao, a novice at this event, lives in Bicesse, Portugal, and works at Novo Banco in Lisbon.
1995-FT
James Gardner
With apologies to Northwestern for the confusion, James is part-time faculty at Boston's Northeastern University. He teaches graduate students in their College of Professional Studies' digital media program. Cold calling? Yes!
Cheri DeMong Hubbard
In May, a group from the class of '95 had a great time celebrating their 50th birthdays together in Napa.
Jan Petersen McDougal and Cindi Ersek Frame
Jan and Cindi are living in Mill Valley, California, and working on their second business together. After their previous SaaS business serving the hospitality industry was sold, they launched Kure Products to provide hotels with an elegant, sustainable alternative to plastic dispensers and single-use plastic bottles of bath amenities.
Dena Dodd Perry
Dena hopes everyone is doing well. She currently has one child attending Northwestern University and her second child just graduated from high school and will be attending Babson College. If you live in the Boston area, please reach out to her as she would love to see you during parents' weekend. On the work front, Dena is proud to announce that she published her first book called Detoxelicious©, a plant-based, detox book based on mindfulness, food and fitness. She also talks about her personal detox journey as a mother, health coach and engineer. Hope to see you all soon at one of our Kellogg events. Stay happy and healthy!
Liz Wald
It's been a crazy couple of years in startup land. Liz has worked in beer, coffee, crypto and most recently cannabis. More importantly, she's stayed in close touch with many classmates, including Jane Bieneman '95 and John Martin '95 for an annual ski trip, and Liz is just back from a fabulous trip to Georgia (the country) with Jennifer Colville '95. There are many others to mention such as Carrie L, Erica R, Leigh L, Rick B, and Jim H, but Liz is running out of characters!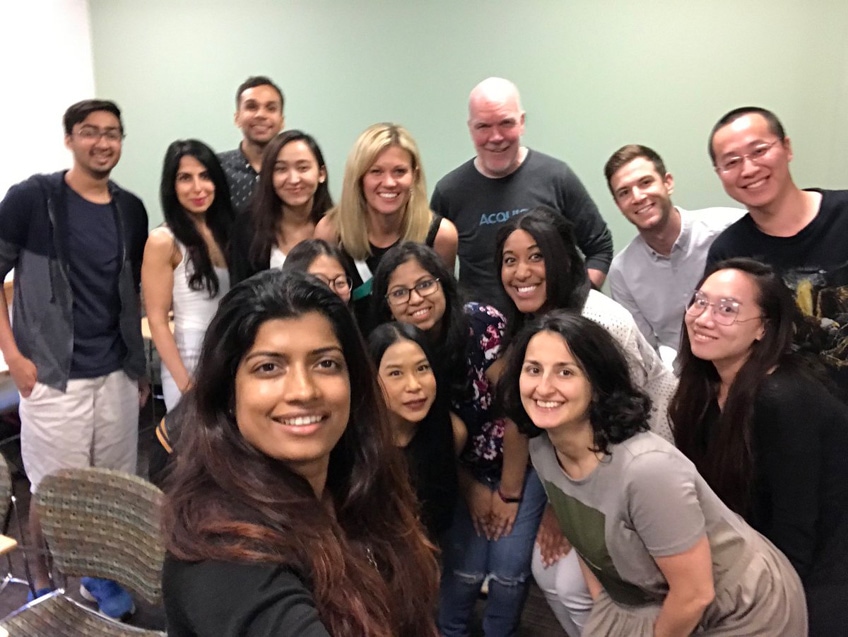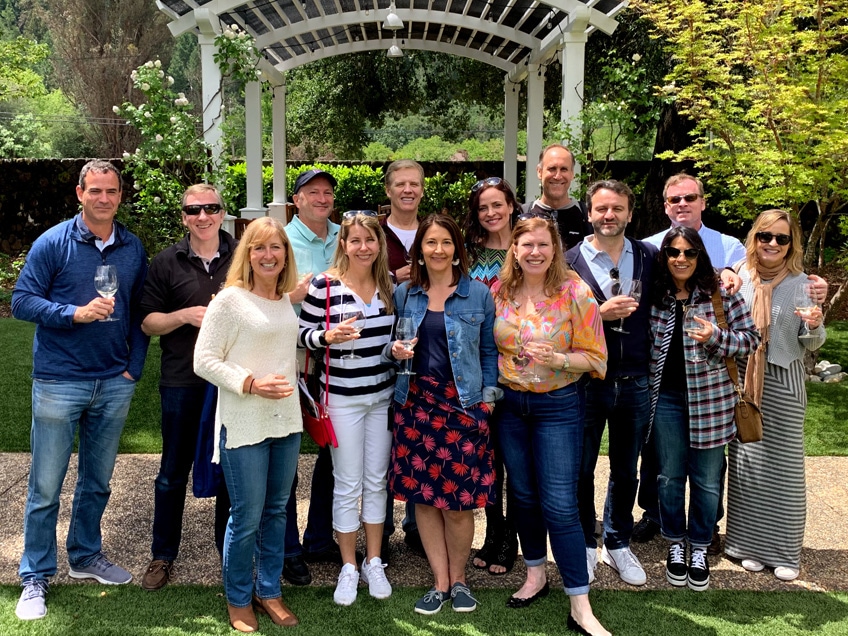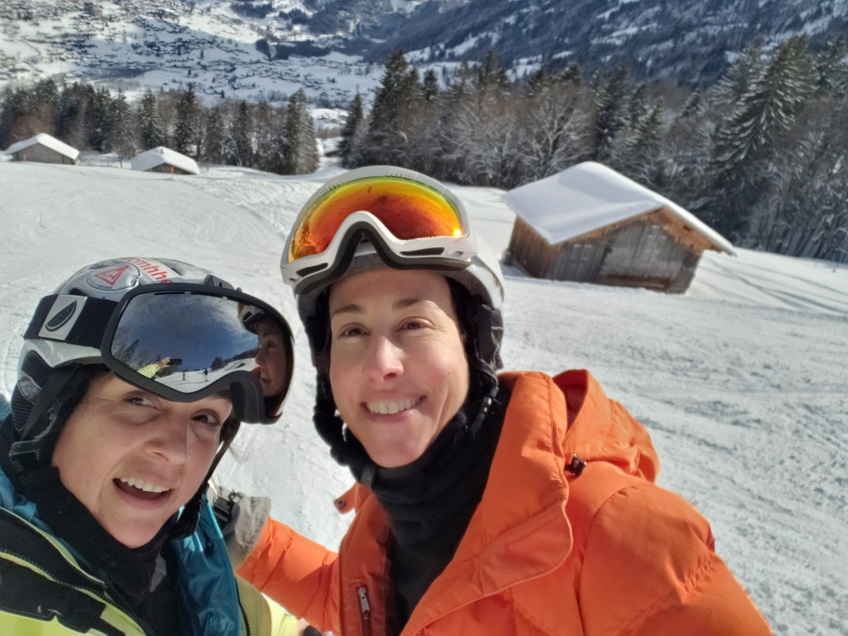 1995-E&W
Brian Langenberg
Brian recently returned from Vietnam where he taught investment analysis to 73 fantastic students while also exploring cross-border investment projects. It was a thrilling experience and many new friendships were established.
1996-FT
Kate Atkinson
Kate is the lead producer of a new musical based on the characters of TV's iconic show, The Brady Bunch. Satire meets nostalgia in A Very Brady Musical, set to tour in the fall of 2020 and include an Off-Broadway engagement. For Brady and/or theatre fans, feel free to drop a line to Kate at kjapurple@yahoo.com.
Michael Gruber
Michael, managing partner of Salveo Capital, successfully closed his fund, Salveo Fund I, LLC, focused on the legalized cannabis industry, at the end of 2018. The fund currently has 18 companies in its portfolio, including well-known companies such as Canopy Growth, Harborside, Flow Kana, Ascend Wellness and Grassroots. A $100 million target successor fund will be launched in summer 2019. Feel free to catch up with Michael at michael@salveocapital.com.
Joseph Sun
Joseph was part of the inaugural celebration for the Kellogg Cornerstone Club in Pebble Beach, California, in early May. The event was hosted by Henry Bullock '81, and attendees included Northwestern University President Morton Schapiro, incoming Kellogg Dean Francesca Cornelli, Catherine Briggs '94, Lynn Hopton Davis '86, Ann Drake '84, Lori Samuels '86, Joseph Sun '96, Tom Wilder '91 and Jianming Yu '00. The Cornerstone Club honors top donors and contributors to the Kellogg community.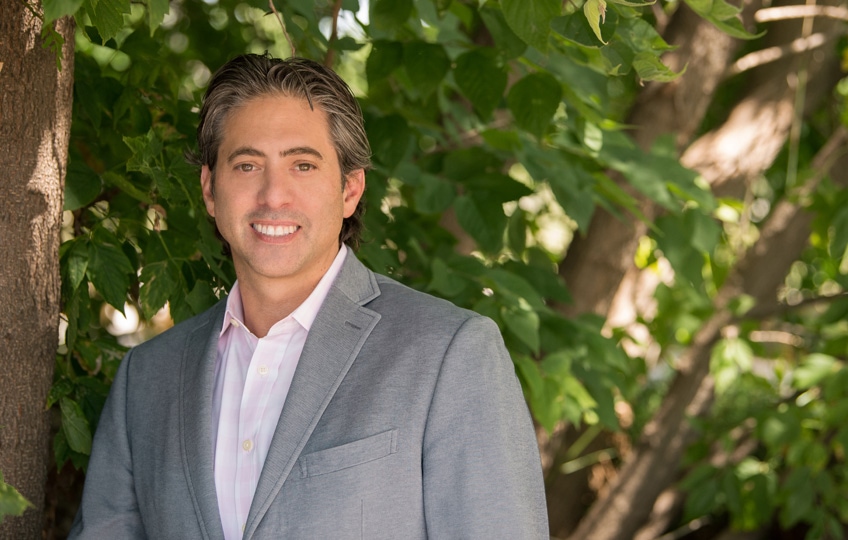 1997-FT
Stephanie Hanson
Stephanie is doing exactly what she wrote about in her first entrepreneurship class assignment at Kellogg: "What do you think you will be doing in 10 years?" She and her husband, Adam, own and direct an all-boys summer camp in northern Wisconsin, Camp Nebagamon (www.campnebagamon.com). Stephanie has three children, serves on the board of Riverstone International School and loves spending time hiking in the foothills of her hometown, Boise, Idaho.
Andy Scott
Andy has teamed up with Raj Malhotra '96 to launch InvenTrust, which has built the world's first software code exchange that is powered by blockchain and AI.
Charlotte Vere
Charlotte is now Parliamentary Under-Secretary of State at the Department of Transport, but is usually referred to as the U.K.'s aviation minister. She remains a baroness in waiting to HM The Queen. On a lighter note, she ran the London Marathon this year, raising nearly £10,000 for Brain Research U.K.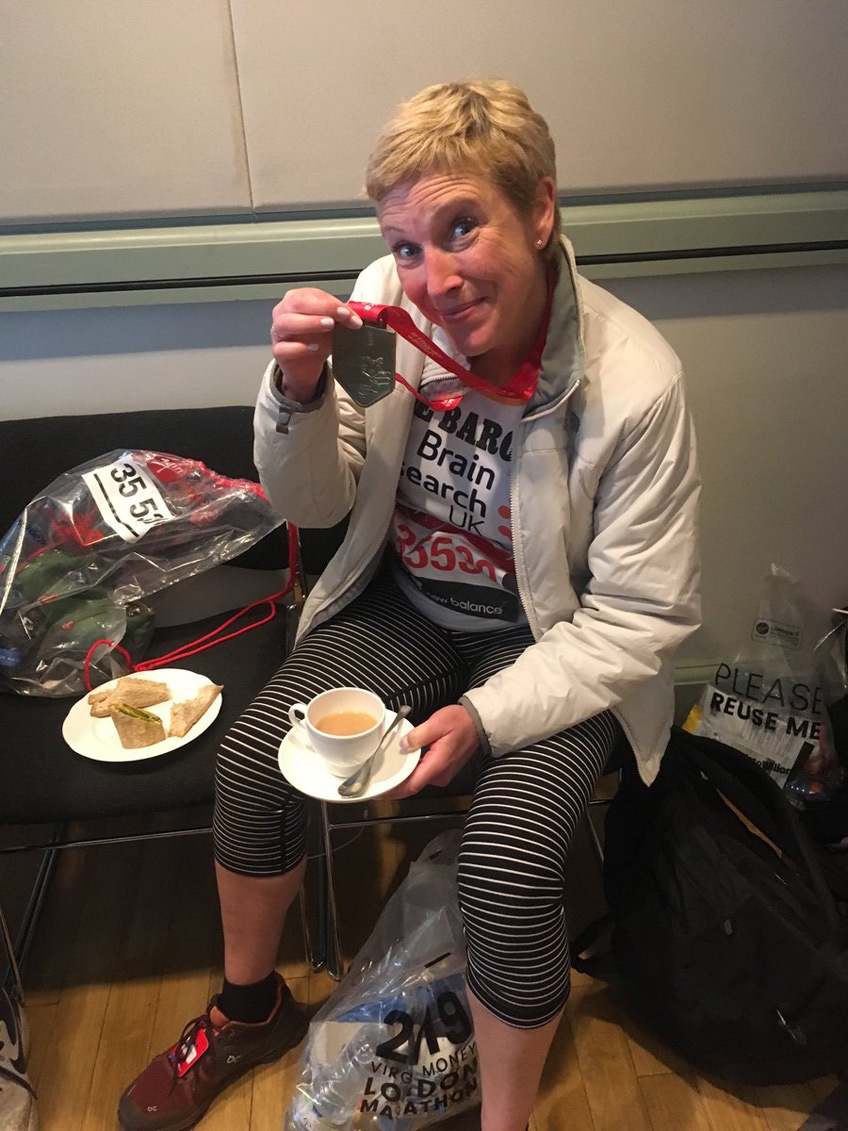 1997-E&W
Ed Keating
Ed co-founded Cannabiz Media in 2015 as a data play in the cannabis space. The software tracks over 40,000 cannabis and hemp licenses in the U.S. and Canada and will include global content this spring. Customers include consumer packaged goods companies, investment banks and makers of agricultural products. Starting down this entrepreneurial path has been challenging and incredibly rewarding. www.cannabiz.media
1998-FT
Joe Del Regno
Joe recently started a new role as CMO of a breakthrough biotech startup in Boston that is IPO'ing in Q1 2020. It's a big industry change for a career CPG marketer, and a lot to learn, but he is loving every minute of it, especially contributing to saving lives. Joe says he now understands firsthand why so many of his Kellogg classmates were (and are) so passionate about the healthcare space.
Sue Jung Grant
The Class of 1998 alumni gathered to celebrate the one-year anniversary of their 20th reunion at Smith & Wollensky in Wellesley, Massachusetts, the home of Mark Tabor '98 and Evelina (Moreyra) Tabor '98 with Christian Cerda '98 and Isabel Cerda, John and Sarah (Sarchet) Butter '98, and Sue Grant '98 and Julien Grant '98. Tabor noted the dominance of Big Dogs at the table, while we discussed the low-carb merits of vodka versus gin, melancholy middle schoolers and why C-level jobs are not all they're cracked up to be.
Elisabeth Settimi
Lis recently exited The Bar Method Chicago fitness business she and a partner started and operated for the past 11+ years. She loved running her own business so much she is now looking for a small company to buy in Northern Illinois/Southeastern Wisconsin. She will accept any leads! One of the keys to her success as an entrepreneur has been belonging to a small group of Kellogg entrepreneurs that has been meeting monthly for almost a decade.
Chris Tomseth
Chris returned to his passion of travel, tourism and hospitality. Thanks to some Kellogg investors that he got to know in the Washington, D.C. area, he has become involved with Backpacker Panda, a company building a network of co-staying hostels that target experience-seeking, value-conscious millennial travelers.
Jorge Torres
With knowledge from his factory physics and OB classes (thanks Professor Brian Uzzi), Jorge developed and put into practice a very successful methodology to hardwire behaviors in service intensive organizations. As an example, he recently achieved a 90% increase in patient experience in a 600-bed hospital. He's currently writing a book to share his knowledge with the Kellogg community.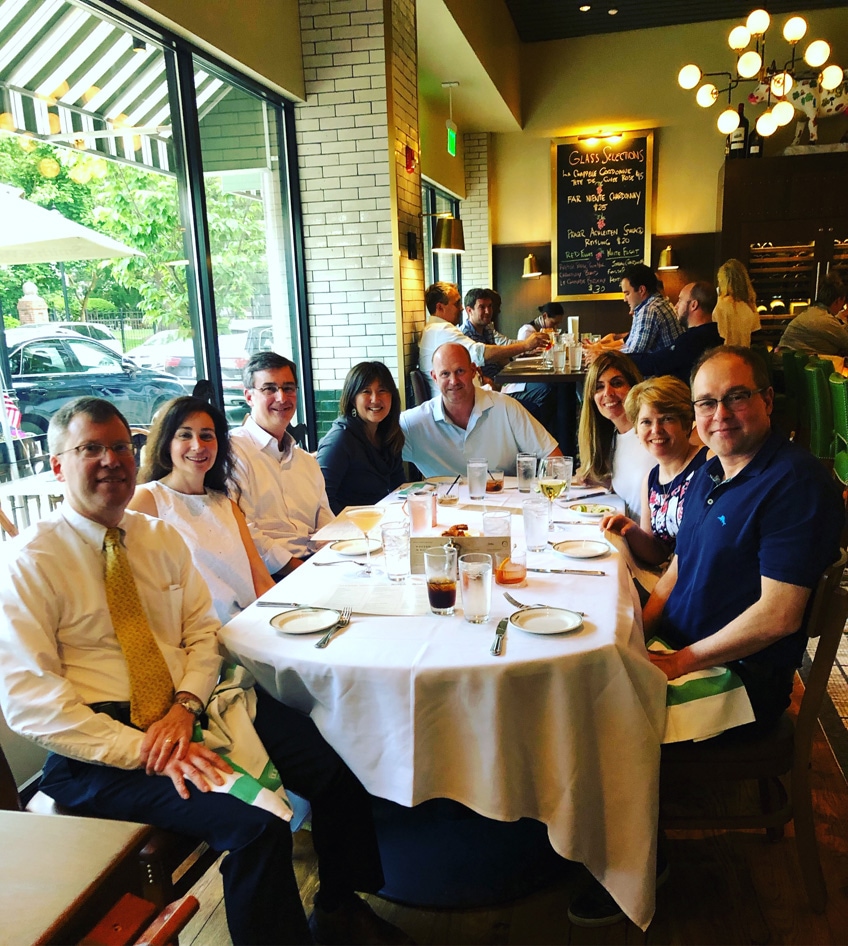 1998-E&W
Joseph G. Solari III
Joe lives in Greenwich, Connecticut, and is a partner and managing director at Saugatuck Capital. Saugatuck Capital, founded in 1982, is a private investment firm specializing in lower middle market acquisitions. Joe appreciates the chance to explore investment opportunities with Kellogg alumni owners and management teams.
1999-FT
Erin Lydon
Erin presented "Equal Pay for Equal Work: Trends, Legislation and Best Practices" at the Rotary International conference in Spokane, Washington. In addition to her upcoming TedX Talk, Erin is a frequent speaker to corporate and nonprofit audiences. She draws from her Wall Street and boardroom experiences to discuss timely leadership topics that impact all stakeholders.
Rosalyn Frazier
Rosalyn missed reconnecting with her awesome classmates at this year's reunion but had to miss the gathering due to graduating with her doctorate in pharmacy in May. She is looking forward to finding a unique way to mesh her Kellogg MBA and business experience with her more recently developed clinical pharmacy knowledge. She is excited to return to the professional world and for what lies ahead!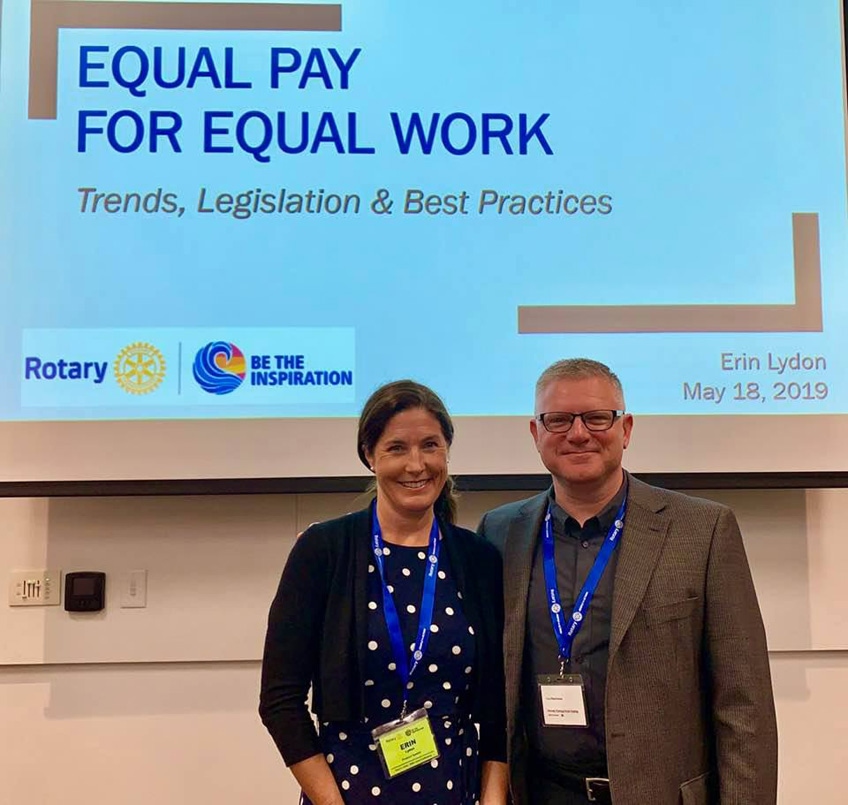 2000s
2000-FT
Manthos Kallios
Manthos moved to Riyadh, Saudi Arabia, to join the Saudi Industrial Development Fund as a senior adviser. The family has been left behind in Athens so if anybody wants to visit (and can), their company will be gratefully received. Seriously, though, life is nowhere near the hardship that it used to be.
Niraj Singh
Niraj came back to the U.S. after being an ex-pat for 15 years. He has joined Sprint as their VP of enterprise sales, based in San Francisco. He immediately connected with some of the Bay Area Alumni—Salim Ali '00, Sanjay Kumar '00, Shu Chhabra '00, Sanjay Chauhan '00, Sai Koppala '00 and Manish Gupta '00. These Bay Area alumni have been of tremendous help to Niraj and his family.
2000-E&W
Jay Brodsky
Jay joined the American Geophysical Union (AGU) as chief digital officer. AGU is a global scientific association headquartered in Washington, D.C. that furthers the understanding of Earth and space in order to ensure a sustainable future. His role entails building vision and technical capacity, with a goal of using digital means to support the crucial scientific discussions taking place in the AGU community.
George Webb
George acquired Pension & Wealth Management Advisors, a company that has been in business for over 25 years in the Boston area that provides comprehensive investment advice to individual investors, family offices and institutional investors. George will serve as CEO and managing partner of the firm and is looking to grow the brand nationally through organic growth and strategic acquisitions. We are supportive of summer internships and welcome inquiries. https://www.pensionwealth.com
2001-FT
Josh Daitch
Josh and his family made a major decision to leave Chicago and move to Asia to join ESR, the largest logistics real estate developer in the APAC region. While the weather is a bit warm... the weather is a bit warm! They are loving it and invite all of Josh's classmates to come and visit!
Scott Leonard
Scott celebrated the successful restructuring of GenOn Energy, Inc., where he was CFO and CEO of its largest subsidiary. Jon Stewart '98 played a key role with Scott in leading the separation of GenOn from its parent company.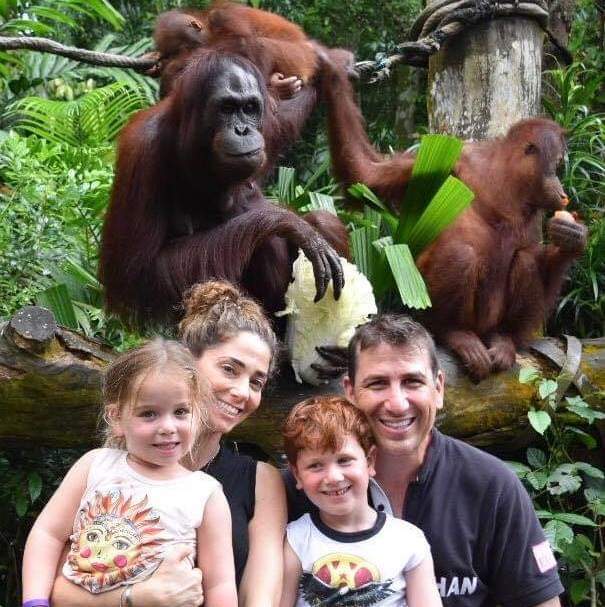 2002-FT
Kate Solomon
Kate Solomon visited the incredible Kellogg Global Hub in June and was a guest speaker in Professor Mike Mazzeo's strategy class.
2002-E&W
Kenneth Mathieu CPA, CFF, ABV
Ken recently joined the Chicago office of Charles River Associates as a vice president in the forensic services practice. He conducts complex investigations related to accounting irregularities and management conduct on behalf of boards of directors, examiners, monitors, insurance companies and management. He also performs analyses for dispute-related damages involving breach of contract claims, lost profits analysis, mergers and acquisitions, business valuation, and GAAP/accounting disputes.
John Saalfield
After 20+ years in the financial services industry, John founded Wealth Partners Alliance, an independent wealth management and advisor aggregator in Dallas, Texas. Looking back at his time at Kellogg was the inspiration for this long-time-coming decision. Leveraging technology and resources, he has created a better culture for like-minded clients and advisors to do business. Please look them up at wealthpartnersalliance.com or reach out the next time you're in Dallas.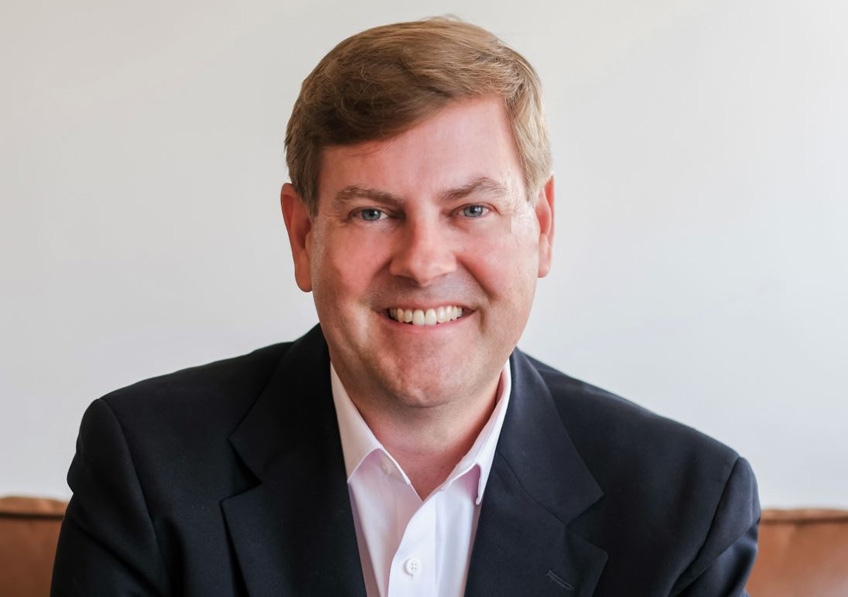 2003-E&W
Brian Gallagher
Brian just passed his 6th anniversary managing a family-owned real estate portfolio (not his family). His days are focused on providing quality affordable housing to the Illinois/Indiana community in addition to guiding refinancing transactions and establishing a succession plan for future generations. He's also proud of having recruited one of the second-generation family members through the Kellogg Executive MBA program. He's counting his blessings and looks forward to the future.
Matthew Reilein
National Equity Fund, a Chicago nonprofit that finances low-income housing, has named Matthew, who is a community development veteran, its next CEO.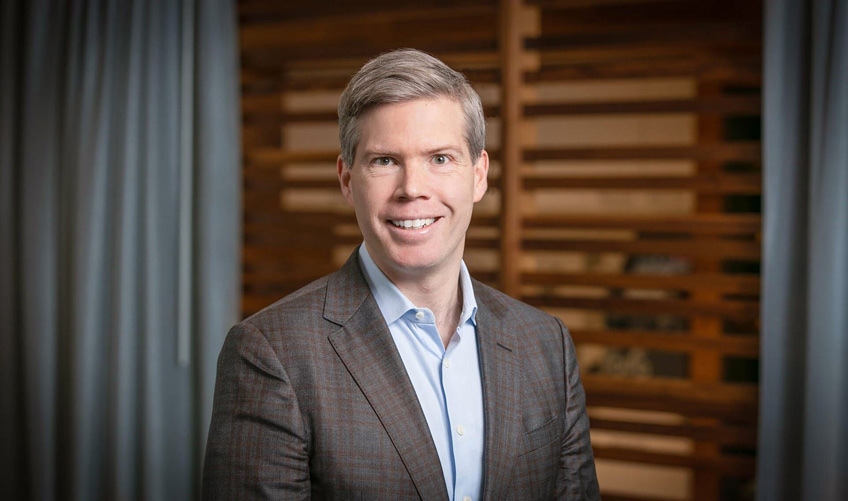 2005-FT
Myron Quon
Myron and John Joseph '09 organized alumni from across the decades for an evening of networking and libations in the San Gabriel Valley!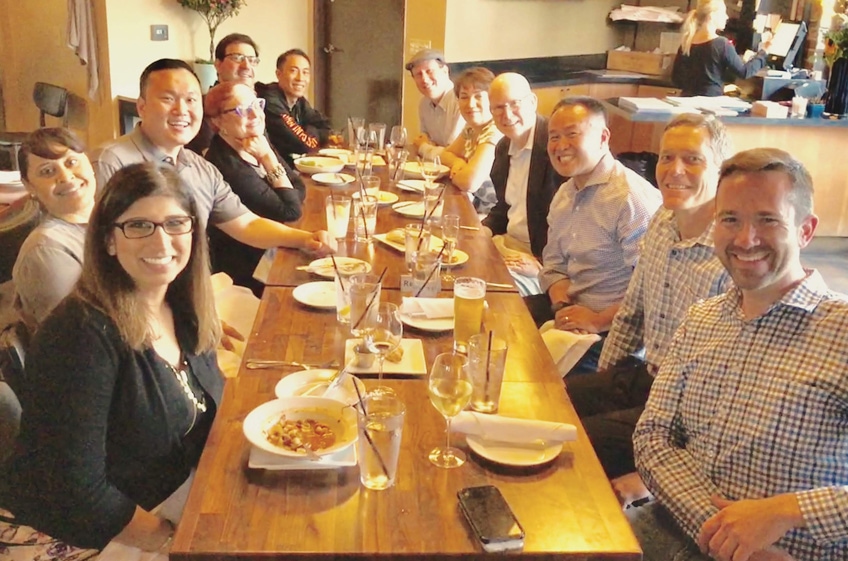 2005-E&W
Russell Baker
Russell was promoted to chief executive officer and brand strategist at Wingard, a marketing and communications firm headquartered in Jacksonville, Florida, that serves clients across several industries, including restaurants and retail, consumer packaged goods, and arts and entertainment. In his new role, Russell will be focused on expanding Wingard's growing CPG client portfolio and local media buying efforts in core markets across the Southeast.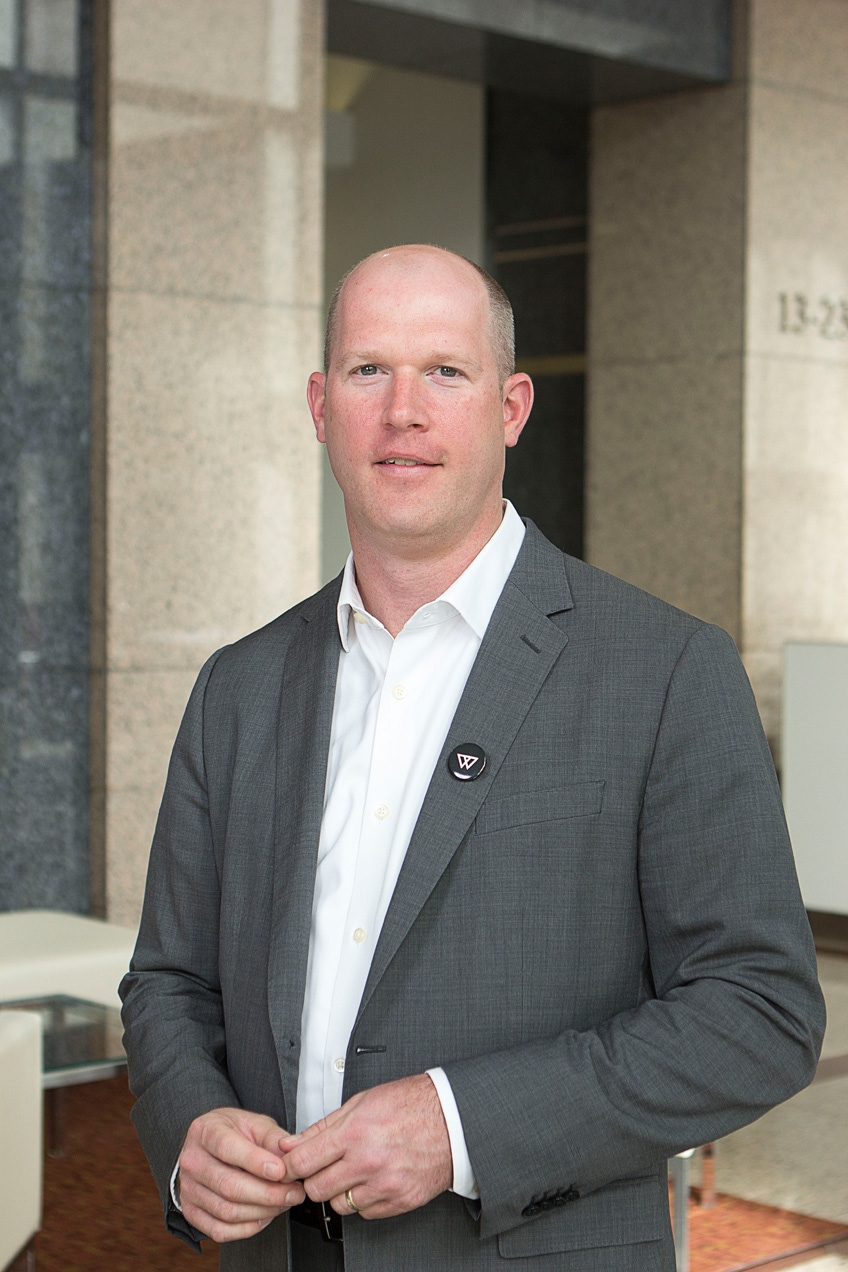 2006-E&W
Kim Blanding
In addition to gaining impactful skills and a network, Kim met some of her best friends at Kellogg. She went on her annual Kellogg girls' trip with Allison McFaul '06, Nicole Furtak-Jurinek '06, Courtney Midanek '06 and Kim Gallagher Johnson '06.
2006-FT
Analiza Quiroz Wolf
Analiza is writing a children's book, Asian Americans Who Inspire Us, featuring Andrew Youn '06. It was inspired by her kids, Scarlet (3) and Bryson (7). She and Alex Wolf '05 can barely keep up—Bryson won 8th place at chess nationals and Scarlet is already rock climbing. They love adventures and recently ran into grizzlies hiking in Croatia.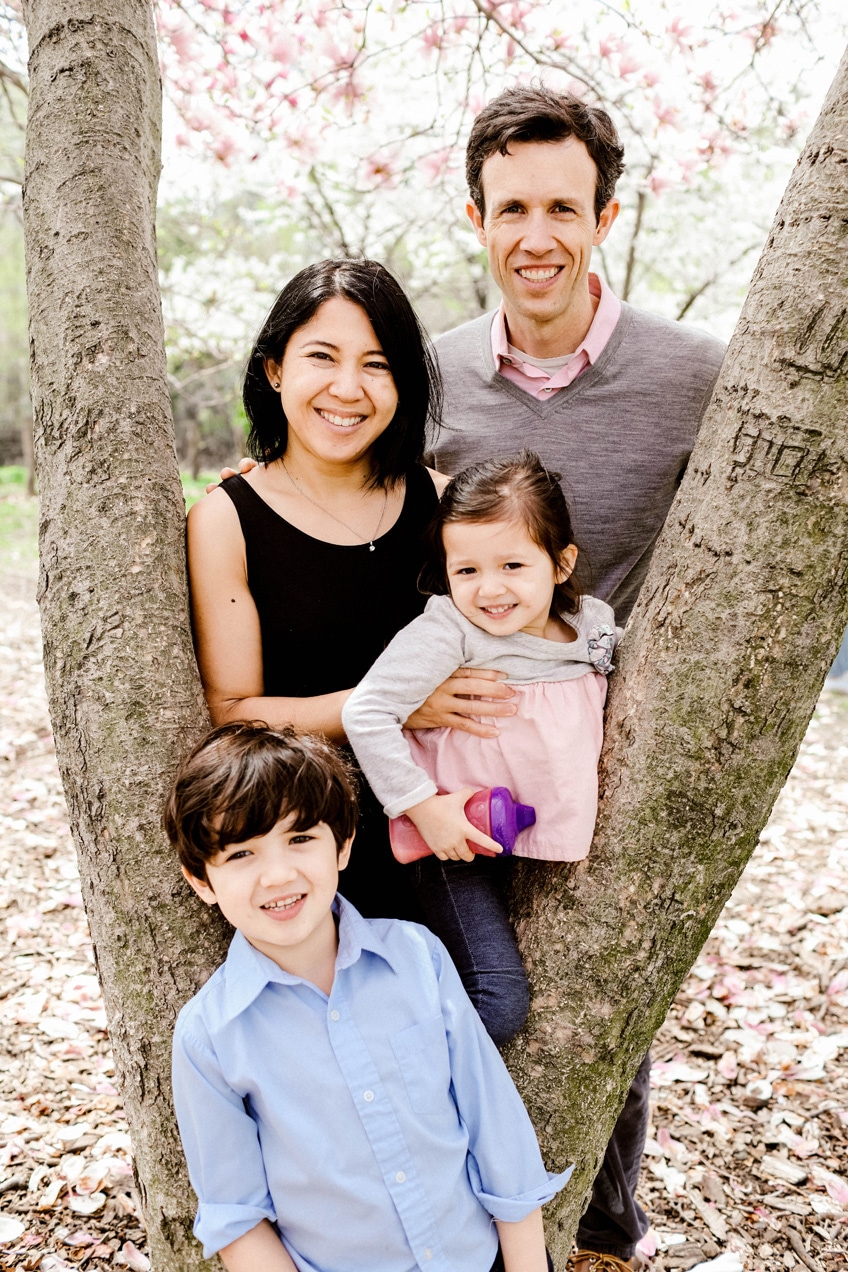 2006-E&W
Prashant Gupta
PG is currently working as program director of cloud collaboratives in Azure Global engineering. Most recently, the team launched a health AI network in cardiology with Apollo Hospitals and the consortium API on cardiovascular disease risk has already touched more than 200,000 patients at the last mile. The AI feedback loop has unlocked many new insights for the population, which will improve care in coming years. This work has won the Frost & Sullivan Best Practices award.
2007-FT
Jate Samathivathanachai
After leaving the San Francisco Bay Area in April 2012 and doing a seven-year Southeast Asian tour of duty in Singapore and Malaysia, Jate and Keiko are excited to return to the Chicagoland area. Jate will be joining the corporate development team of a mid-cap biopharma company and both are looking forward to reconnecting with old friends. Big thanks to Kellogg classmates/alumni who helped Jate with informational interviews, referrals and intros.
Debarshi Sengupta, Linda Yeh-Ostrinsky and Siva Shanmugam
Debarshi, Linda and Siva have launched SureTaste Foods LLC, with a mission to leverage emerging food science and technology to increase access to higher quality foods. The company is developing a line of refrigerated, chef-inspired ready-to-eat soup kits for launch in late 2019. The team thanks Sebastian Bachmann '07 and Jamie Gallagher '07 for their guidance and support!
2007-E&W
Joshua Duncan
Josh recently moved from Austin, Texas, back to Chicago and joined Donnelley Financial Solutions as senior vice president of product management.
2008-FT
Tobias Kaulfuss
Tobias took Professor Harry Kraemer's principle of balance to heart, left his job as the CEO of a publicly listed company, and spent the second half of 2018 with his newborn daughter, Ida Sophie. The newly gathered time was put to use setting up the business case for his new venture, Citadelle Systems, which acquires IT services companies all over Germany. After founding the business together with a group of IT and M&A experts in March 2019, the company has already made two acquisitions.
Ruchi Watson (Mathur)
Ruchi earned a doctorate of education in higher education management from the University of Pennsylvania. The positive experience she had at Kellogg fueled her passion for higher education and motivated her to pursue the degree.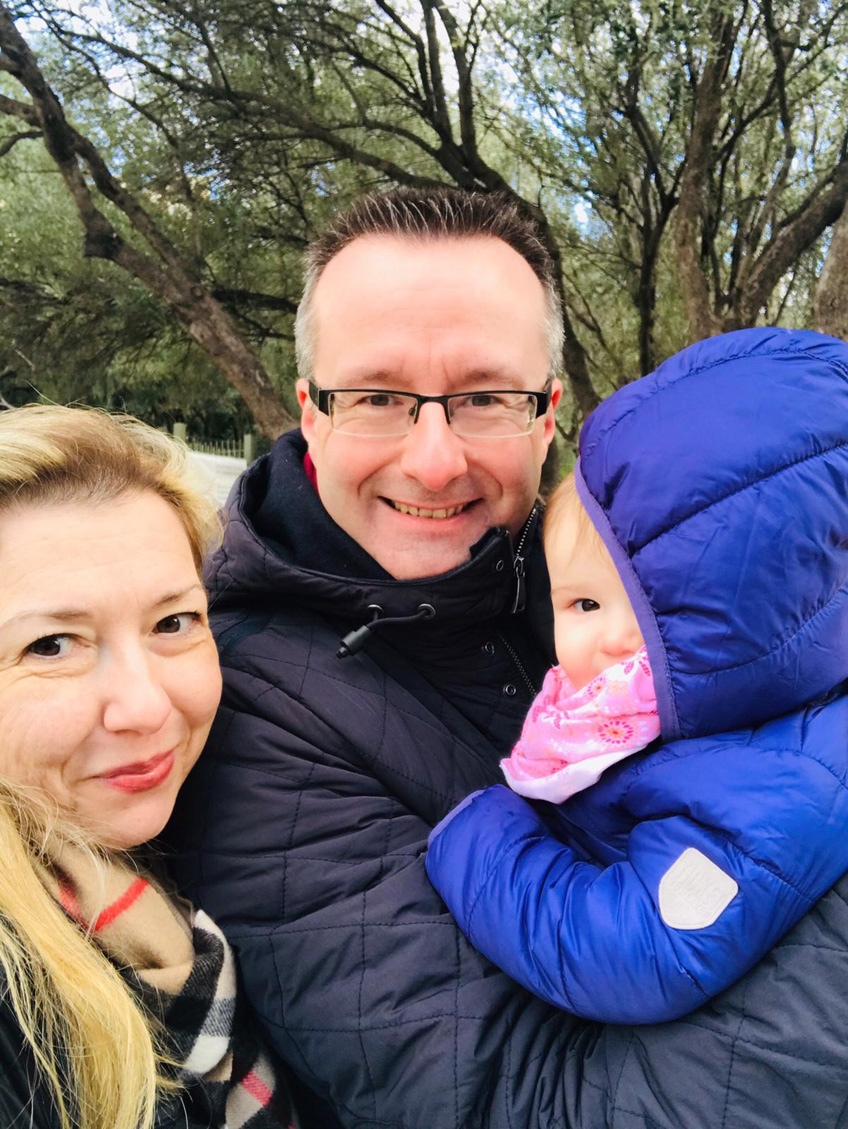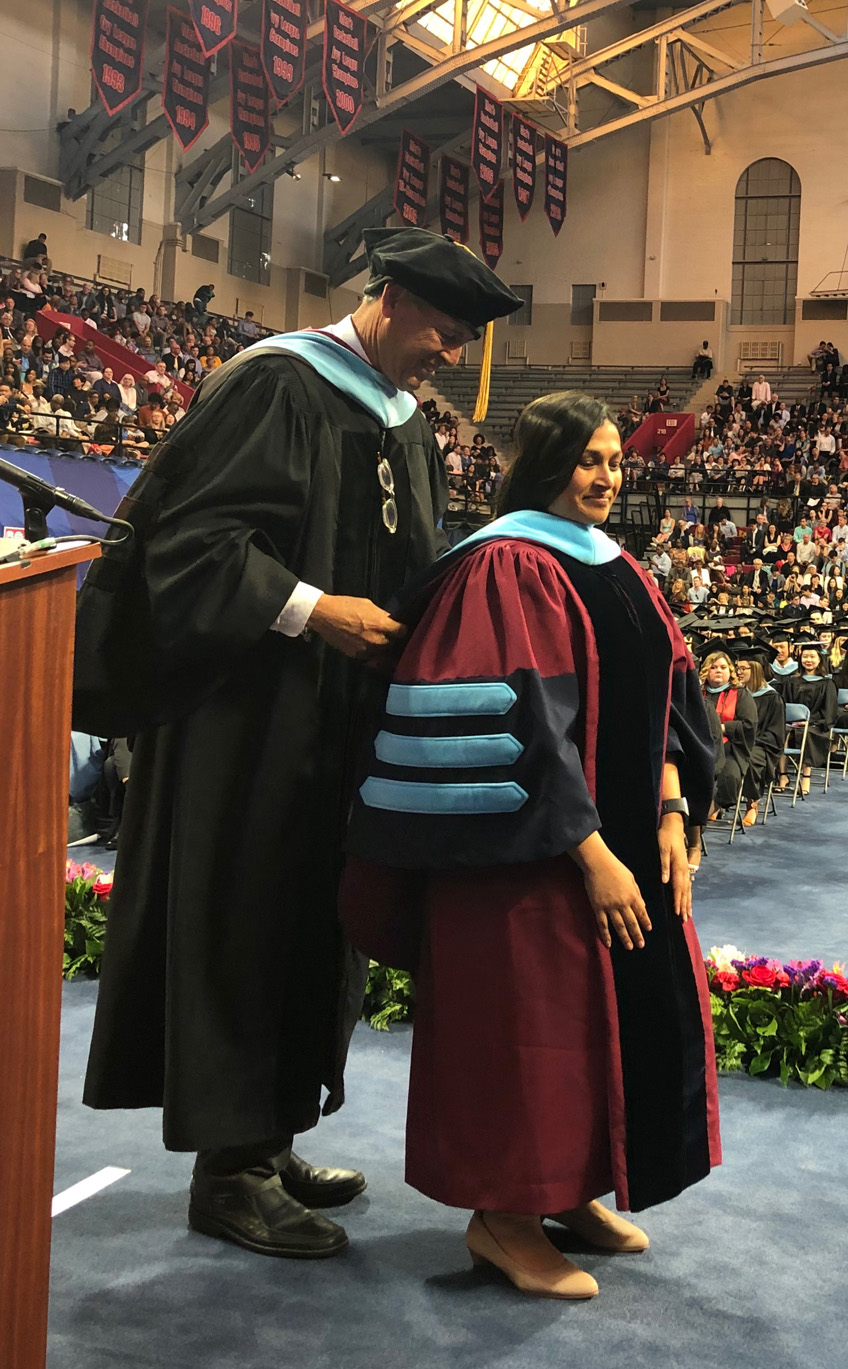 2008-E&W
Ravi Acharya
After two decades in corporate technology leadership roles, Ravi decided to apply his experiences towards an entrepreneurial venture. Ravi started Sahaaya (https://sahaaya.us) in March to focus on simplifying caring for parents and other seniors, globally. Leveraging tech, including AI and IoT, Sahaaya's platform creates a care ecosystem to automate and manage daily activities. Check out the Sahaaya website and sign up to stay connected!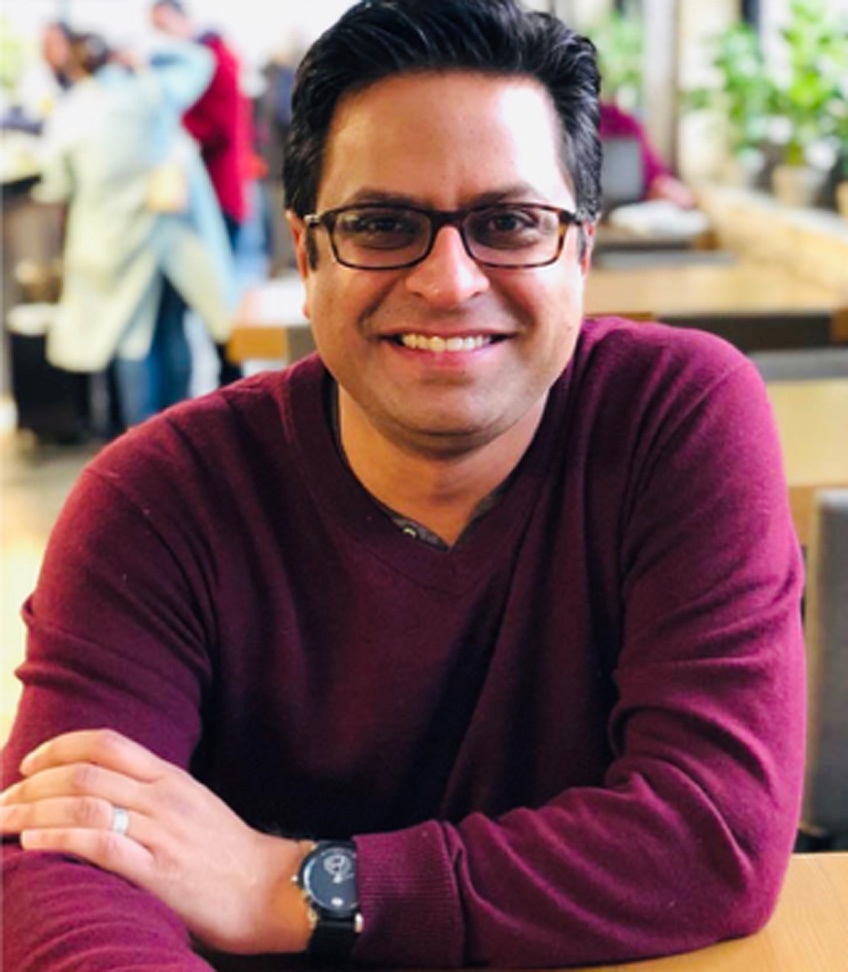 2009-FT
Evan Meagher
Evan spent his 40th birthday in Puerto Vallarta with his wife Rebecca Frazzano '08, Mike Cygan '09 and his wife Heide Cygan, and Leslie Carroll '08.
2010s
2010-FT
Isabelle Nüssli (Sekinger)
As an international personal and leadership coach, Isabelle supports leaders and organizations in navigating change and capitalizing on their full potential. Her background spans strategy to succession, governance, risk and crisis management. Isabelle is a mentor at the F10 Incubator & Accelerator and sits on different boards. She just published her book, Cockfighting: Solving the Mystery of Unconscious Sabotage at the Top of the Corporate Pyramid' which became an Amazon bestseller.
Kenny Shum
Kenny and Erin Shum welcomed their second daughter in two years, Olivia Elizabeth Shum, on January 15. Kenny, Erin and big sister Avery couldn't be more thrilled with her arrival!
Varsay Sirleaf and Susan Edwards
Varsay and Susan moved back to Chicago with their two girls. They had lived close to 10 years in Africa, first in Kenya and then in Liberia. Varsay will be working with Susan to expand her exciting haircare startup, Uhai (www.uhaihair.com), across Africa and the U.S. He will also continue to serve as chairman on the board of his family's Liberian-based healthcare business, Snapper Hill Clinic (www.snapperhill.com).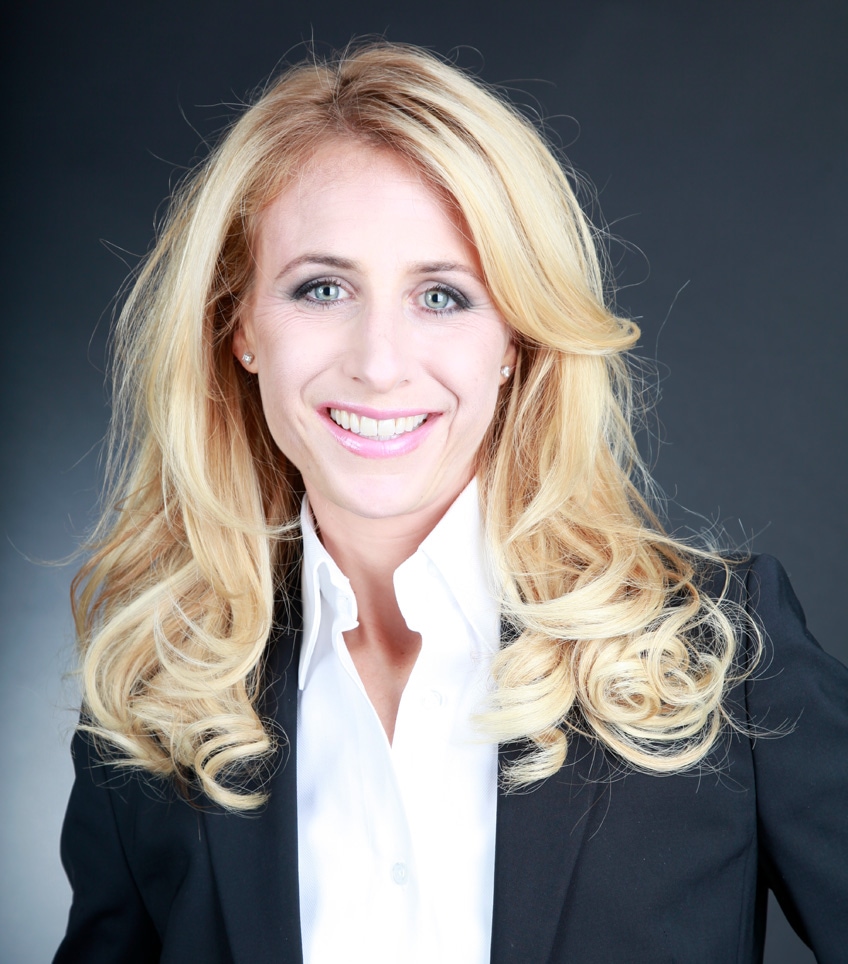 2010-E&W
Anthony Algmin
Anthony recently started a consulting firm, Algmin Data Leadership, LLC, to help companies maximize the value they realize from their data. His first book on data leadership will be published by DATAVERSITY in the second half of 2019.
Jamail Carter
Jamail recently cofounded Varuna, a platform for water utilities enabling them to become more customer-centric. Varuna has deployed its products to early customers, raised a pre-seed round, and was recently accepted into the UrbanX/Mini accelerator program (20 wks and $150k investment).
Introducing URBAN-X Cohort 06: seven companies reimagining city life by utilizing technology and data to improve safety, reduce waste, increase energy efficiency and build communities. Meet all of our founders at https://t.co/nKOICKAlAS. #makeyourcity #MINI #UBXcohort06. pic.twitter.com/Ha2gcS8TQV

— URBAN-X (@urbanxaccel) June 11, 2019
Sumita Ghosh
Sumi has been promoted to senior director at ACCO Brands in disruptive innovation, leading the TruSens Air Purifier brand. Since its launch in February, it has exceeded expectations. Kellogg has certainly given her the keys to understand the consumer and push the boundaries of innovation. She has also played an active role in the Women's Network to be a change agent and lead the company towards diversity and inclusion. She lives with her family in Chicago.
2011-FT
Himal Agarwal
As CFO of Braviant Holdings, Himal recently partnered with the Kellogg Growth Strategy Practicum course to develop insights into potential growth strategies within the online financial services industry. The Kellogg student team performed detailed industry research and developed a market positioning strategy that will set the foundation for a new product launch in 2020 for the company.
Kelly Bianucci
Kelly led the acquisition of The Child & Family Therapy Center of Denver in May 2019 and will serve as its executive director. The agency provides pediatric therapy services across Colorado.
Wayne Duan
Wayne married Monica Shei (McCormick '14) on May 18 in Los Angeles, California. Fellow Kellogg classmates Ashlee Davidhizar '11, Sheila Schottland '11, Dave Schottland '11 and Bryant Baek '11 were in attendance. Wayne and Monica continue to live in Chicago's River North neighborhood.
Maribeth Gainard
Maribeth (JD-MBA) and Hal Goltz are happy to announce the birth of their daughter Josephine Louise Gainard Goltz on April 24 in New York.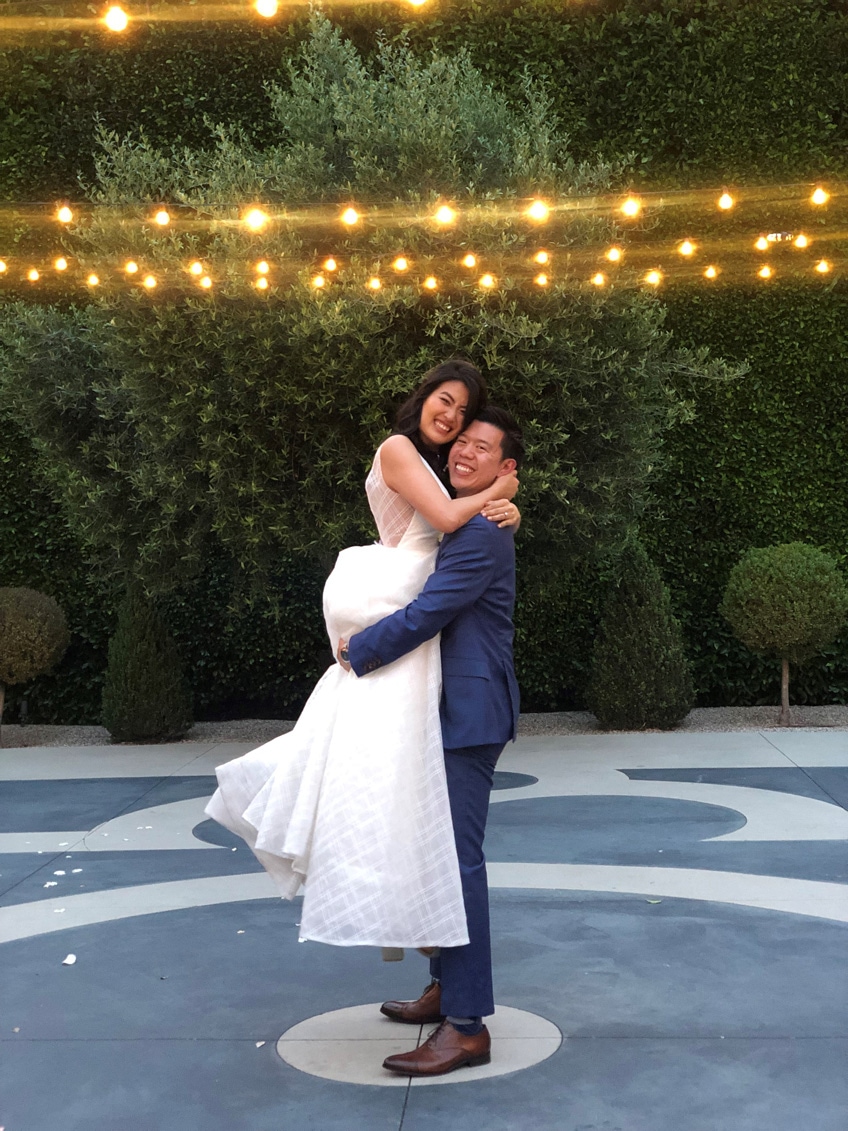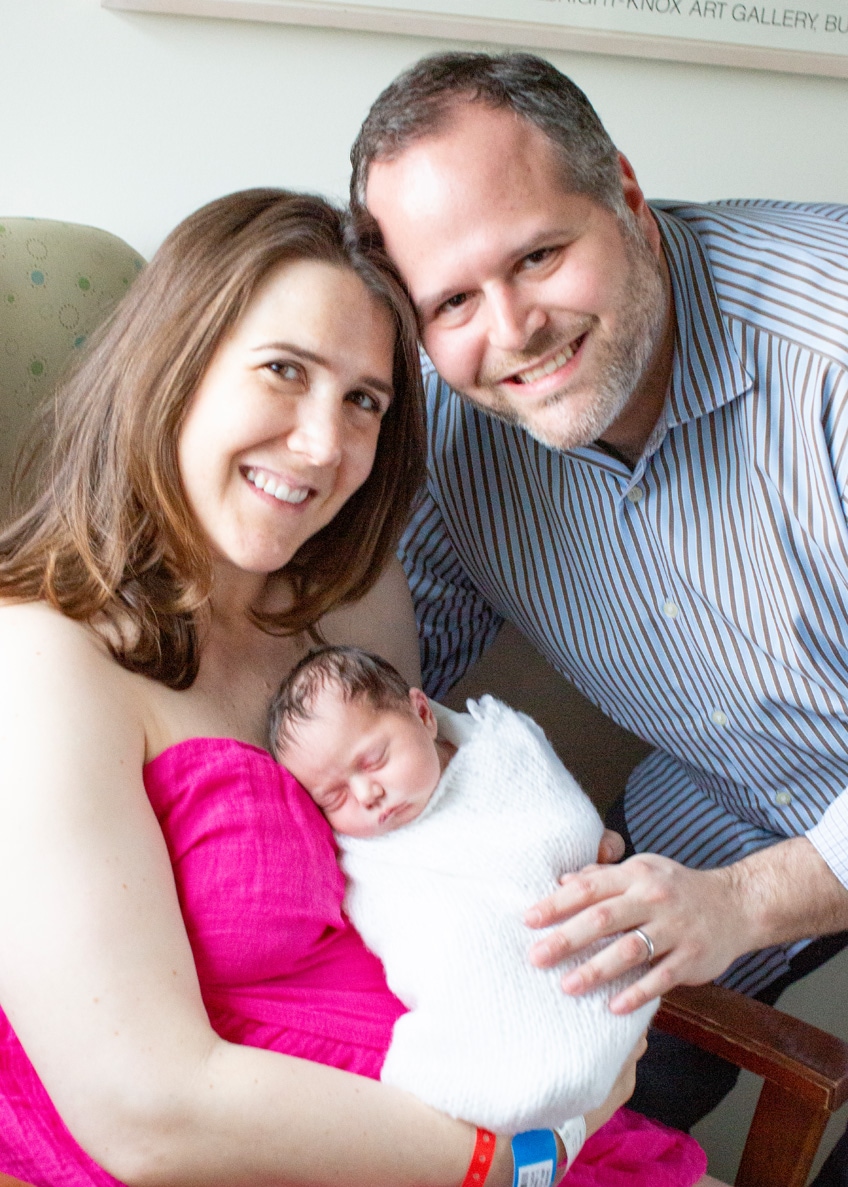 2011-E&W
Dorothy Muszynska
Dorothy is the new chief marketing officer at Shenandoah Valley Organic, a clean label, farmer-focused protein company. Dorothy has relocated to Harrisonburg, Virginia, for the role.
2012-FT
Christopher Erwin
This past spring, Christopher hosted a networking event for 2012 Kellogg alumni based in Los Angeles. Christopher launched a Los Angeles-based advisory firm a few years after graduation, and is excited by the increasing alumni who are flocking to LA to be part of the fast-growing intersection of content and tech emerging in the new Hollywood.
Breanne Eshelman
Breanne (JD-MBA) and her husband, Mike, had a fall full of changes. They relocated from Orange County to Brentwood, Los Angeles, in September 2018 when Breanne started at UCLA Investment Company as an investment director managing UCLA's $2.5 billion endowment. In December they welcomed their first baby, Owen Reed Eshelman. New city, new job, new baby and newfound happiness.
Nick Haschka and Justin Davidson
Nick and Justin and their spouses all met up at Justin's new home in Oahu to hike, enjoy the aloha spirit and talk story about Justin's business pursuits in the islands' renewable power grid and Nick's child identity theft protection startup, Credit Parent, and small business investing activities.
Katharine Madden
Katharine and Nick Madden '13 have returned to the North Shore after their three-year adventure in Frisco, Texas. They return with daughter Sally (4), and an additional Madden, Vivienne (2). All four really took to life in the Lone Star state, but returned for career opportunities and higher taxes. They have settled in Wilmette, just a few blocks from Ryan Field, and are predictably planning themed tailgate parties for the fall.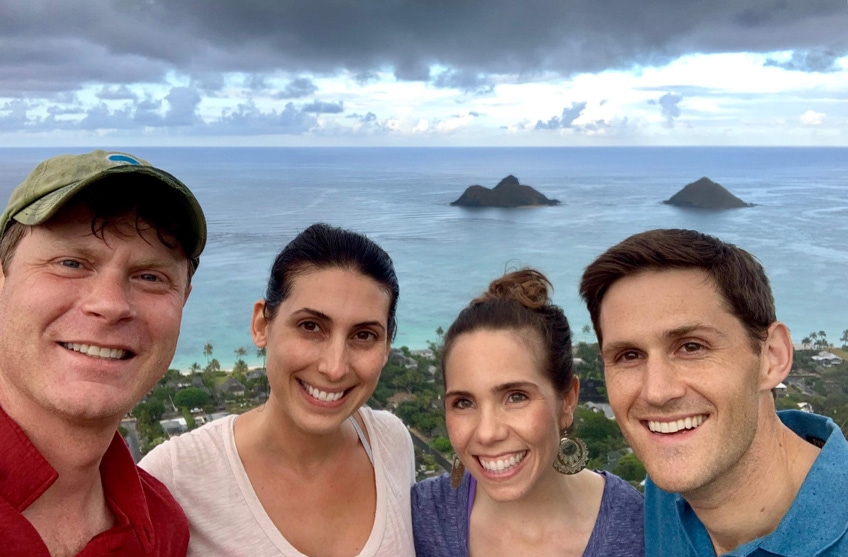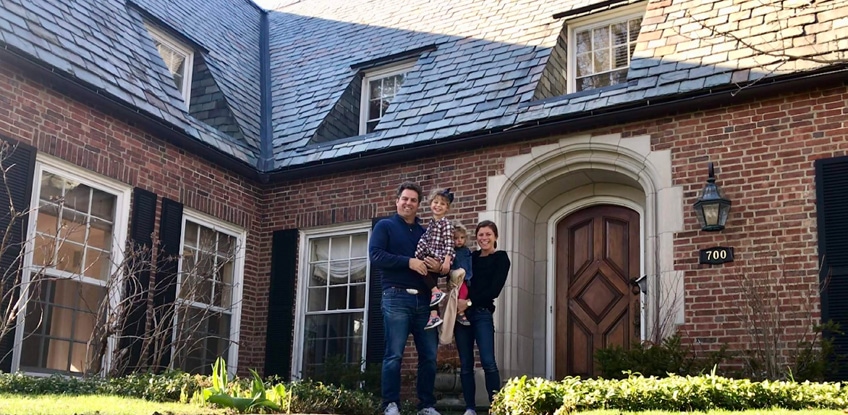 2012-E&W
Spencer Lee
Spencer was promoted to principal at EY-Parthenon. He focuses on helping tech sector clients with their growth strategy, M&A strategy and value optimization. He is based out of Los Angeles.
Bob Serrano
Bob co-founded and launched Kx Advisors (formerly Kaiser Associates' Healthcare Practice). Kx Advisors is a strategy consultancy focused on commercial growth in pharma, med tech and health IT.
2014-FT
Nisa Agrawal
Nisa married her best friend and soulmate, Matthew Johnson, on June 8. Several Kellogg classmates attended, including Gautham Arumilli '14, Aasha Barot '14, Andrew Beckmann '14, Ann Corbett (NU '14), Tyson Ford '14, Prashant Iyer '14, Erica Morris '14, Michael Quirolo '14, Rick Schepp '14 and Stephanie Schepp, Todd Stamp '14, Wes Wheless '14, Janet Xu '14 and Chris Yenchek '14.
Aimee Rowland
Aimee and her husband, Nick Rowland '13, celebrated the first birthday of their second child, Sloane, in April. They're settling into Chicago in the Lincoln Park neighborhood with Sloane and their three-year-old daughter, Lee. When not hitting up the local farmers' markets and neighborhood playgrounds, Aimee is director of Demand Generation at an AI start-up in the Loop and Nick is a principal at Sheridan Capital.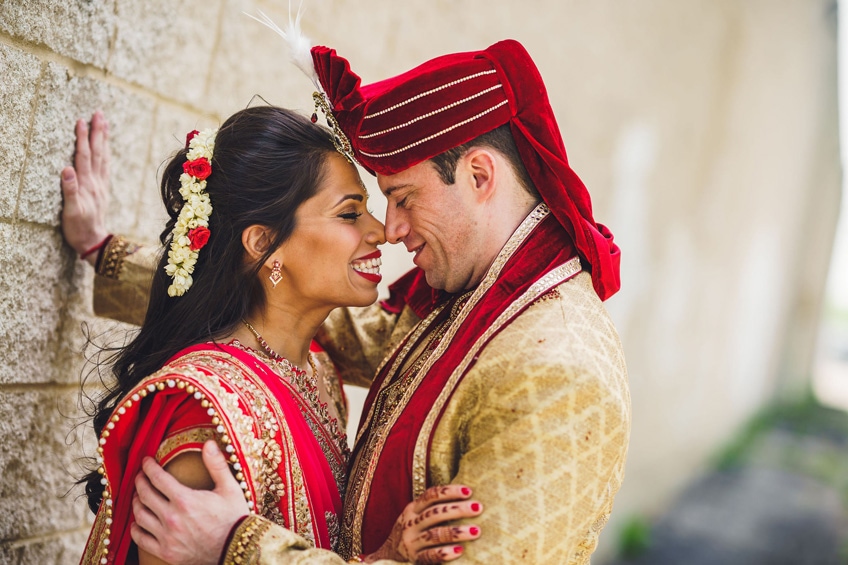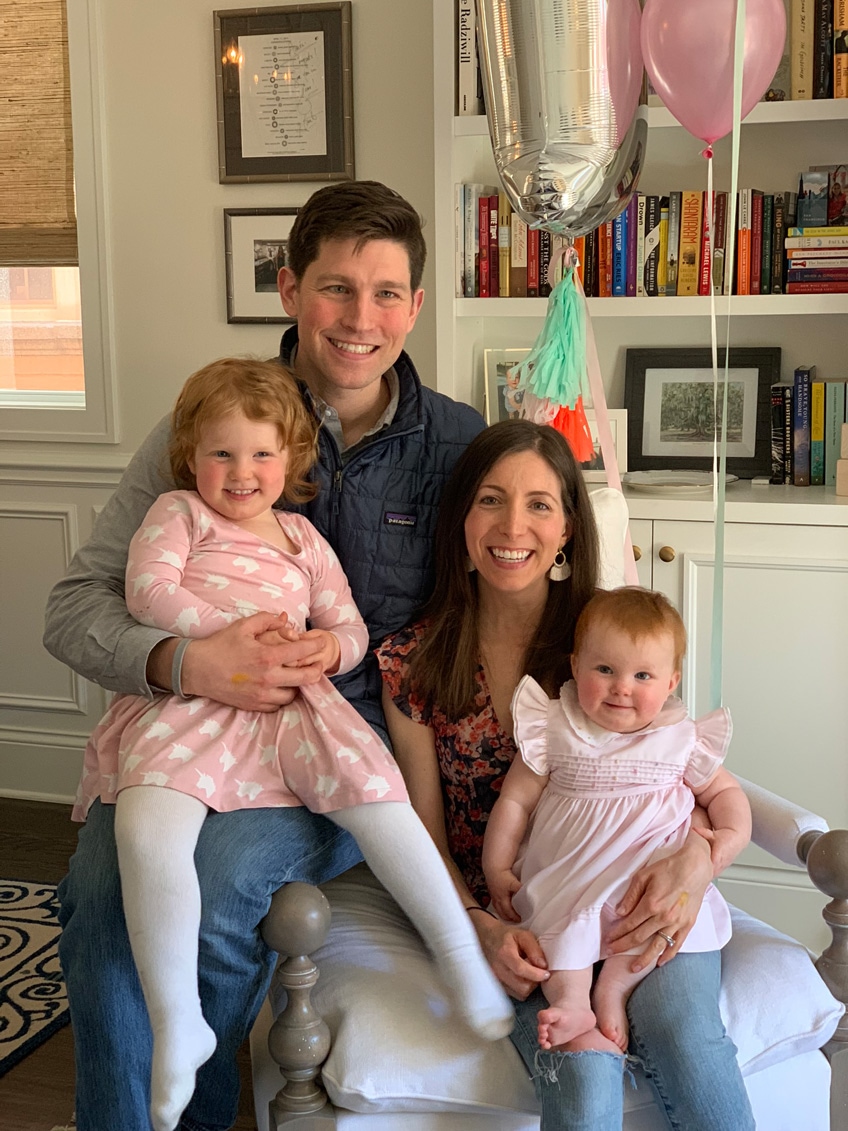 2015-FT
Deepa Sheth
Deepa and Taylor Edgerton '16, who met while at Kellogg, got married last March in San Miguel de Allende, Mexico. They were thrilled to have 40+ of their closest Kellogg friends there to celebrate their Indian-American-Mexican wedding weekend. #mykelloggmyfamily
Tyler Wanke
Tyler received FDA clearance for his first product at the medical device company Innoblative, while he founded while a first-year MMM student at Kellogg. As CEO, Tyler has raised over $10M in financing for Innoblative and the company is now setting its sights on building its team out for a commercial launch. Other early team members include Victor Simoes '15, Jason Sandler (JD) '15, Kate Yeskey '15 and Dan McCarthy (MD) '13.
2016-FT
Jiayuan (Gloria) Luo
Gloria now covers venture investments for the IFC in Southeast Asia and China, based in Singapore. In the past year, she was able to reconnect with several Kellogg alumni from Thailand who have founded/worked at amazing startups, including Araya Noon Hutasuwan '14 at Snapcart and Chanisa June Rueangkirianya '14 at Deliveree. She feels quite inspired by the Kellogg ladies and their startup work.
2016-E&W
Ben Krejcie
Ben and his wife Jessica, welcomed their first child Violet Krejcie on May 23 in New York.
2017-FT
Kevin Frymire
Beghou Consulting recently promoted Kevin to associate partner. Kevin has nearly 10 years of experience counseling pharmaceutical companies on incentive plan design and management, sales force size and structure, targeting and call planning, and data management. He earned three degrees from Northwestern (bachelor's degree in economics, master's degree in sports administration and an MBA) and played on the university's football team for five years. He currently works in the firm's Evanston headquarters.
2018-E&W
Laura Pollan
On June 1, Michael Zaun '18 married Natalie DePuy in Denver, Colorado. His wedding was attended by many of his KSM '18 classmates.
Rohit Puskoor and Kristina Madrid
Rohit and Kristina celebrated their extra free time after graduation by getting into long-distance running together. So far, they have done the Dallas Half Marathon and the Cowtown Half Marathon. Best time so far is 2:00:36! Rohit also got to have a mini reunion in Chicago with Justin Lacaillade '18 and Jeff Tillett '18 to kick off the summer and celebrate their new positions at GE Healthcare and Alix Partners, respectively.
Executive MBA Cohorts
EMBA Cohort 5
Eva Sideman
Eva started a domestic and global business in 2014, Esideman Consulting. She also attended the EMP 5 reunion and several on-campus workshops, and keeps in touch with all Kellogg news. Warm regards to the EMP 5 cohort!
EMBA Cohort 14
Ruth (Piepras) Zekowski
Ruth has been elected as president of the resident advisory council at Westminster Place in Evanston, Illinois. She is the retired manager of research and planning at Presbyterian Homes, a conglomerate of three retirement facilities in Illinois totaling more than 1,400 residents. She graduated in 1987 and used her MBA to develop and expand its marketing department.
EMBA Cohort 24
David Cole
It's hard to believe that after graduating, David is still with the same organization that sponsored him 27 years ago—now as a vice chairman of Royal Bank of Canada. He has enjoyed staying connected with Kellogg/Northwestern through the mentor program and the Alumni Venture Fund.
EMBA Cohort 28
Jay D. Miller
Jay was named president and CEO of Nortech Systems, an engineering and electronics manufacturing services provider. His prior career path includes broad executive leadership and business experience with a wide range of medical technology companies. Jay also serves on the boards of a number of medical imaging and medical device companies. Previously, he held CEO positions with IMRIS, Inc., Zonare, Inc. and Vital Images, Inc., in the medical imaging industry.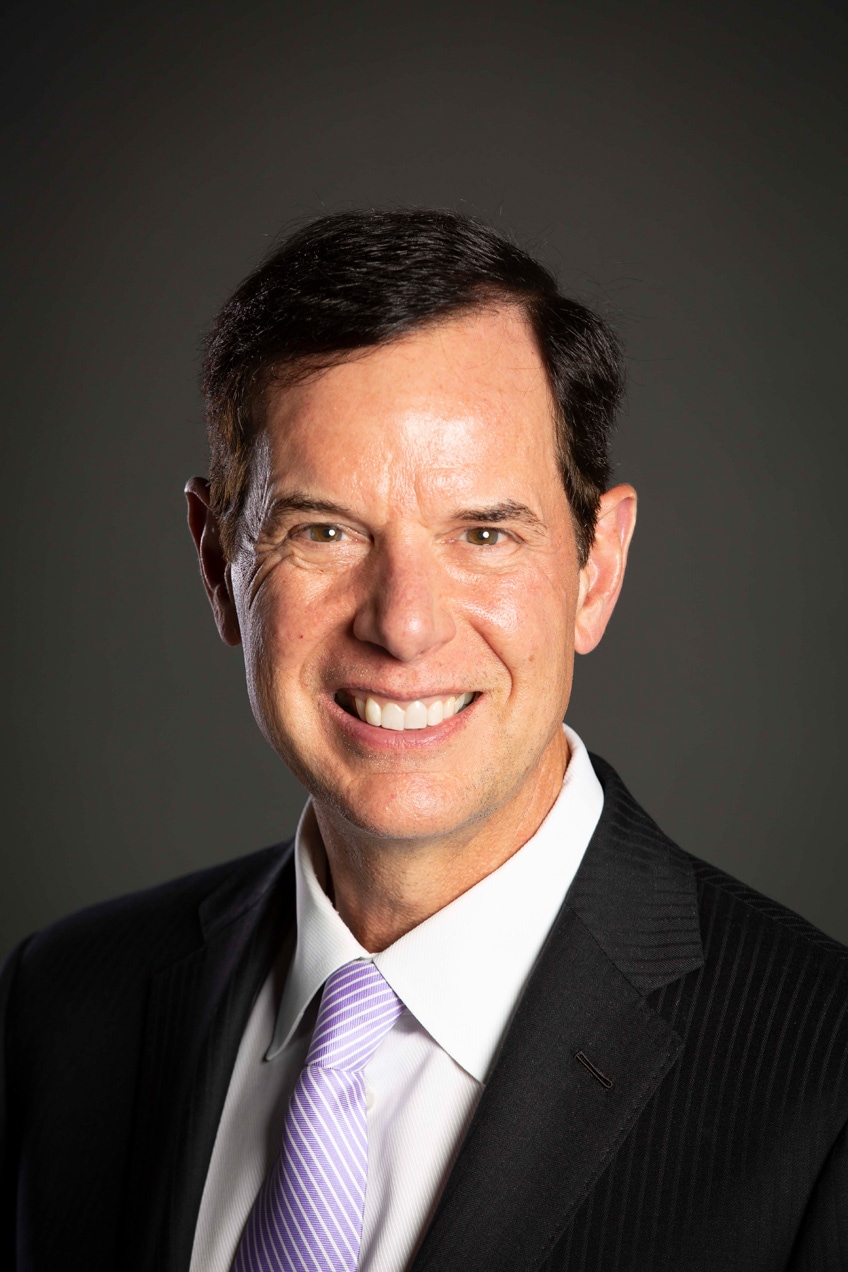 EMBA Cohort 31
Dave Lumley
As an MSJ 77 and MBA, Dave looks back on his career as a journalist to consumer goods CEO and reflects on how NU helped him prepare for that journey—twice! Over the last few years, being a mentor in the alumni program has also been a very rewarding experience. He recommends it to all. Finally, seeing his niece get her MSJ this year was full circle! He's happily retired and in Santa Barbara.
EMBA Cohort 38
Trish Lambrecht
Trish continues to consult and program manage when she isn't working around the house, cycling or becoming bionic. Trish does keep in touch with many of her EMP classmates, but she misses hearing from others. Feel free to contact Trish at patricialambrecht@yahoo.com or Trish@thinkinfusion.com or 847-251-9052 (office).
EMBA Cohort 46
Jose Martinez
Jose recently joined DHR International, one of the largest retained search firms in the world, as managing partner for the advanced technology and professional services sector. He will be focusing on executive placements from board level to senior management.
Susan Nedza and Don Dilucchio
Sue and Don served on a joint mission team hosted by the Olancho Aid Foundation in Juticalpa, Honduras, where they led families in solidarity projects. Sue and Don are serving on the board of directors of the Olancho Aid Foundation where Sue focuses on leadership and writing and Don still "runs the numbers."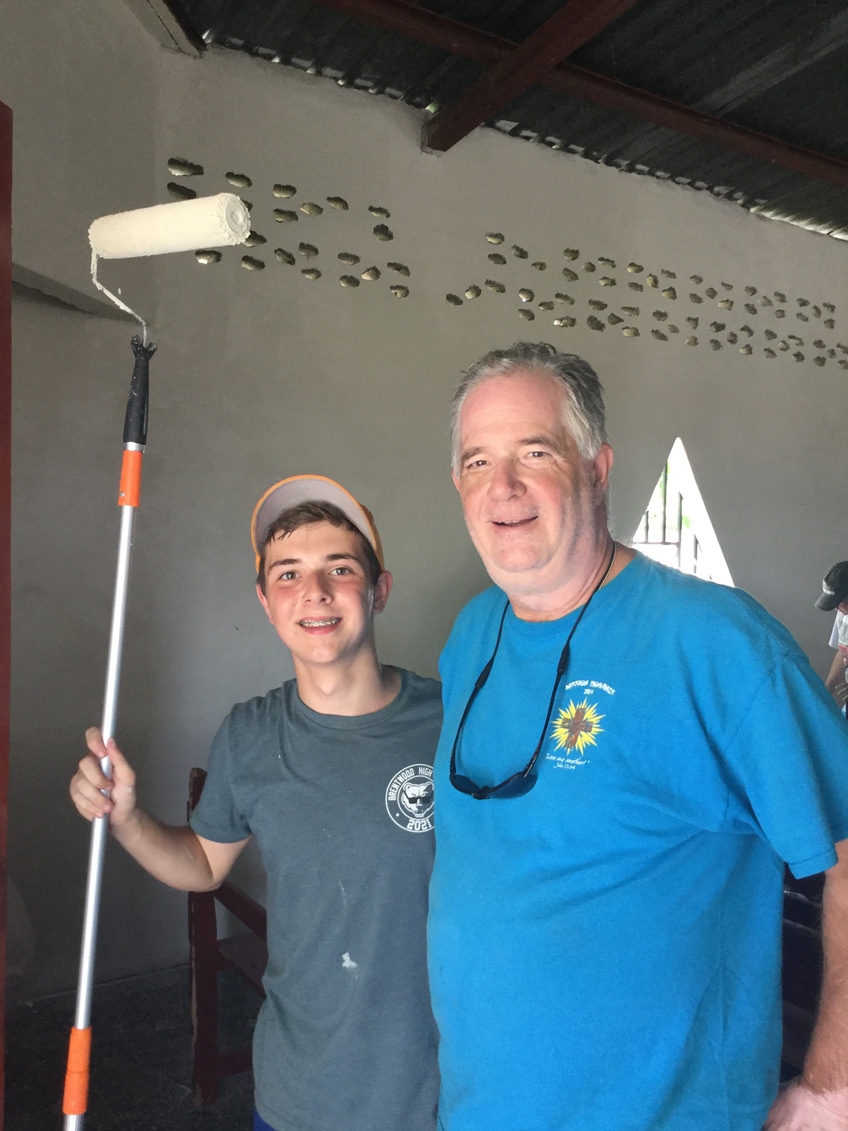 EMBA Cohort 53
Anthony Florek
Anthony recently founded Soundwave Hearing, LLC with Joe Turek '82. Soundwave Hearing produces hearing device and smartphone software that allows anyone to wirelessly connect to and program their own hearing devices at home with an easy-to-use mobile or tablet application called otoTune™. Soundwave Hearing is halfway through a seed round of funding and is looking forward to a successful product launch of the Sontro ® AI in September.
EMBA Cohort 56
Anju Ahuja
Over a decade after graduation, Anju is still close to classmates she was fortunate enough to meet in EMP 56. She often collaborates with Kellogg alumni in her work, which is the awe-inspiring challenge of leveraging emerging technologies to create new products that enhance work, life and play for people around the world! She was honored to be named among the Top 50 Women in Tech by NDC in 2019 and credits EMP 56 for leadership lessons she puts to use daily. Her best to all in the Kellogg community.
EMBA Cohort 59
Stan Menezrs
HaloMedicine.com, a specialty cosmetic medical spa, was co-founded by Stan, a serial entrepreneur. HaloMedicine was selected and successfully graduated from a fully funded by Goldman Sachs 10k business growth opportunity program in 2018. Since graduation, HaloMedicine has implemented several growth opportunities and is on target for a 25% annual growth plan.
EMBA Cohort 76
June McKoy
June received the 2019 Teacher of the Year award from the Northwestern University Feinberg School of Medicine for excellence in teaching. She is associate editor for the Journal of the National Comprehensive Cancer Network (JNCCN), editorial board member for Journal of Geriatric Oncology (JGO) and editor of a major Springer textbook, Cancer Policy Pharmaceutical Safety.
EMBA Cohort 80
Dave Horwich
Dave recently joined Beyond Advisers and is building out the firm's advocacy and philanthropic counsel practice, where he advises some of the nation's biggest philanthropists and nonprofits on advancing social change. In addition, he recently oversaw the successful effort to legalize recreational cannabis in Illinois, the first state in the country to adopt legalization through legislation action.
EMBA Cohort 82
George Casey
George completed his MS in predictive analytics at Northwestern in June 2018, and was invited back to deliver the convocation keynote for graduates this June.
EMBA Cohort 94
Dimitri P. Eliopoulos
Dimitri was named president of wealth management at RMB Capital. A partner of the firm since 2013, Dimitri has been with RMB since its inception in 2005 and serves on the firm's executive committee. He has been instrumental in helping RMB grow its national footprint with 10 offices across the country and approximately $9.4 billion in assets under management. Dimitri recently attended Reunion and has sustained friendships with many classmates and other Kellogg alumni.
EMBA Cohort 100
Aatish Madhiwala
EMP 100 continued its yearly golf trip. This year was in Kiawah Island, South Carolina. Fourteen members made it, and it was once again an amazing bonding experience with great friends, including EMBA associate dean Greg Hanifee! Thanks to Matthew Huebner '16, who has planned these trips and kept the tradition alive.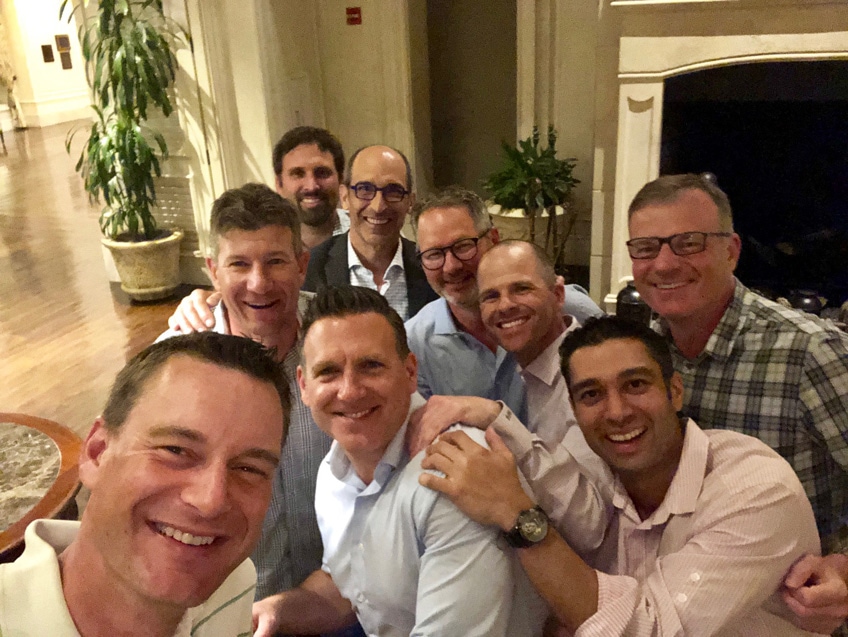 EMBA Cohort 120
Kurt Pusch
Kurt was recently appointed director of Summit Charter School, a tuition-free K-9 public charter school in the Cashiers-Highlands plateau of North Carolina. Prior to joining Summit, Kurt served as chief schools officer with KIPP Colorado Schools and led six charter schools in Colorado serving nearly 2,000 students from pre-K to high school.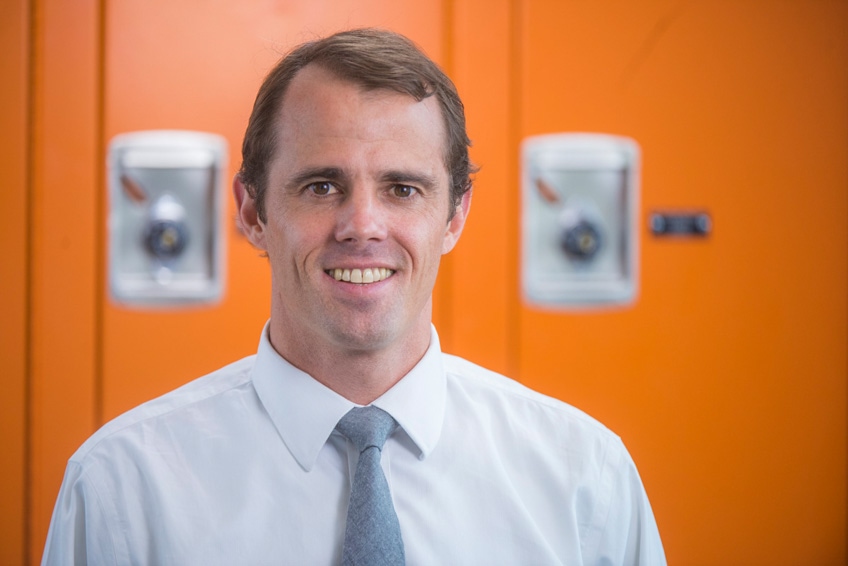 EMBA Cohort Kellogg-HKUST 04
Gilbert Cheng
KH alumni are always around no matter where you go. With Gilbert's recent new position to head up the mainland membership business for the Hong Kong Jockey Club, he has been able to connect himself with a big group of alumni in BJ via WeChat, which is a powerful platform to exchange views, and more importantly, rally alumni gatherings and thus be able to familiarize himself with the China market in a speedy manner.
EMBA Cohort Kellogg-Schulich 03
Rima Hindo
Rima acquired a public accounting practice in Niagara Falls and had fun meeting up with a classmate at a recent cocktail event at the Four Seasons Toronto.
EMBA Cohort Kellogg-WHU 08
Yasmin Wateler
Passionate about improving leadership effectiveness, Yasmin worked with her MBA sponsor to launch a suite of high-impact development solutions that are tailored to meet the specific needs of individual leaders in any location. These solutions enable leaders to connect with global experts to address their individual leadership and management challenges. Curious? Visit: Discoveryourleadership.com. Alumni should contact yasmin.wateler@posteo.de if they'd like more information.
Are you celebrating a reunion in 2019? Reconnect with everyone by joining your class Facebook group or page.