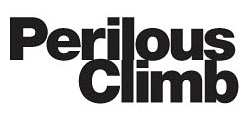 With valuable programming, Kellogg is helping women reach top leadership roles
By Shannon Dunlap
Bewilderment was apparent on participants' faces when the Kellogg School Center for Executive Women (CEW) launched its Women's Senior Leadership Program last October. The confusion was not due to the scheduled long days or challenging content of the executive education program hard work was nothing new to these accomplished women who had already attained careers at the corporate officer level and had come to Kellogg intent to learn how to reach the highest positions in their corporations. But for executives accustomed to being the minority in their offices, walking into a room full of talented businesswomen offered a welcome surprise.
| | |
| --- | --- |
| | |
| | |
The women have now attended two of the program's four three-day sessions, and the camaraderie in the group has formed quickly. "Getting to know the women in the program has been a wonderful experience," says Maria Sullivan '03, vice president of learning and development at CDW Corp. "We'll walk away from this program not only with lots of new skills, but also with a network of friends that we can turn to for business advice."
The Center created the program in alliance with The Allstate Foundation to help women reach the top echelon of corporate leadership. "Diversity is a driver of innovation and high performance at all levels of an organization including the executive ranks," says Ed Liddy, chairman and CEO of Allstate. "The Allstate Foundation is pleased to partner with Kellogg to create development opportunities that will position talented women for even greater success in the executive ranks of corporate America."
The participants are not the only savvy businesswomen making an appearance at the program. During the first session, senior-level executives such as Brenda Barnes, president and CEO of Sara Lee Corp., Ginger Graham, president and CEO of Amylin Pharmaceuticals, and Catherine Brune, chief technology officer at Allstate, served as program speakers, sharing their advice. "These are women who have made it to the very top," notes Professor Victoria Husted Medvec, CEW's executive director. "Their real-world expertise is an amazing addition to the program."
The participants also learn leadership techniques from Kellogg faculty, including negotiating, motivating others, managing crisis, capitalizing on information and leading change. Between sessions, they test what they have learned and return to the program to share their experiences and refine their skills. Margy Stratton '93, vice president and general manager at Briggs & Stratton Corp., says the program's innovative structure four intense sessions across 18-months provides an optimal learning environment.
"I apply my learnings between each session," she says. "The networking on business issues and even on a more personal level, is invaluable. Exposure to such talented and compassionate faculty and executives have provided what will be a career-altering experience for me."
A thread that connects the four sessions is the CEW's 360-degree Leadership Assessment Tool, designed for senior-level women by Schoonover Associates. Dr. Stephen Schoonover conducted interviews with executive women to pinpoint essential skills for women ascending the top ranks. While the tool helps women identify and avoid pitfalls, it focuses mainly on the strengths they can leverage to move ahead. "We want the participants to focus on using their strengths as a source of advantage rather than worrying about weakness in a skill that may not be essential for their position," says Cathy Taylor, CEW's manager. After gaining feedback from subordinates, peers and superiors, the participants meet with faculty members to discuss the results and develop plans for future success.
The assessment also allows faculty to evaluate the strengths and vulnerabilities of the entire group. If particular topics are recognized as challenging for much of the class, later sessions may be changed to address those skills. "It's a dynamic curriculum," explains Medvec. "We want the syllabus to be flexible enough to fit the needs of different groups of women."
Both Taylor and Medvec glow when asked if they see changes in the participants since the program's start. "We're already hearing so many success stories after just two sessions," says Taylor. "It's wonderful to see the program having a real impact on these women's careers." Mary Beth Siddons, president of diagnostics at Snap-on Inc. and a program participant, agrees: "The program, the content, the faculty, the speakers...I would recommend it to anyone."