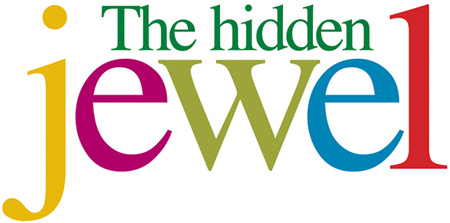 Long known as a marketing powerhouse, the Kellogg School's best-kept secret may be the strengths of its Finance Department
By Matt Golosinski
"The hidden jewel." That's how Kellogg School Dean Dipak C. Jain refers to the school's Finance Department, a department brimming with award-winning scholars and teachers whose innovations have helped shape the direction of their discipline.
Hidden? Well, the department's eclectic strengths are no secret to other finance scholars, or to the leading academic journals who have published a wealth of Kellogg research in the area, bestowing such honors as the Smith Breeden Prize on seven Kellogg School professors. To take only one example, Professor Robert McDonald's Derivatives Markets textbook is required reading at leading business schools around the world.
Students too seem to know how to find the fourth floor of the Jacobs Center, which is home to the Finance Department (as well as the more prominent Marketing Department).
© Nathan Mandell
Michael Fishman, Finance Department chair, says Kellogg offers "a broad range of expertise," including strengths in entrepreneurial finance.
In fact, the numbers at first are hard to believe: Some 55 percent of all Kellogg School students major in finance, pursuing either a more analytical focus in the subject, or else the general corporate finance major designed for, say, marketers who recognize the importance of a rigorous finance foundation. Each year, financial services companies hire about 20 percent of the Kellogg graduating class.
When more than half the students at the world's premier marketing school are tackling issues such as asset pricing, capital budgeting and derivatives, it's safe to say that the Kellogg curriculum offers expansive opportunities for academic excellence beyond its deservedly famous Marketing Department.
Yet finance at Kellogg remains hidden, since for many in the mainstream business press the school is inextricably linked with its marketing heritage.
Michael Fishman and his finance colleagues wouldn't mind augmenting that perception a bit, and sharing in more of the spotlight.
Fishman, the Norman Strunk Distinguished Professor of Financial Institutions and chair of the Finance Department, says finance at Kellogg is an area of enormous and diverse strength, offering a range of course options that most other schools find difficult to match.
"There's a lot of high-quality research and teaching going on in our department," says Fishman, an expert in financial market regulation and contracting. "Our faculty has a broad range of expertise which we bring to both the MBA and Executive Education curriculum. We're very strong on the technical side, but we're also strong on the entrepreneurial side of the discipline. Where other schools might only be able to offer one course in an area, we frequently can offer multiple advanced electives, such as with our derivatives courses."
Entrepreneurial Finance is one of the department's most popular courses, says Fishman, taught by one of the school's most popular professors, Steve Rogers. Entrepreneurship has been a hallmark of the Kellogg School across all areas for years, so it's no surprise that this topic also finds a place in finance.
"The entrepreneurial finance course focuses on every financial aspect of entrepreneurship, including how much money is needed to fund a venture, when is it needed, whether it should be debt and/or equity, where can it be raised and the cost of the capital," explains Rogers, the Gordon and Llura Gund Family Professor of Entrepreneurship. Additional topics that are covered in detail are valuation and cash flow management.
"The goal of the course is to teach the theoretical and practical financial tools that should be used to increase the entrepreneur's chances for success," adds Rogers.
© Nathan Mandell
Professor Steve Rogers
Not an Ivory Tower pursuit
At Kellogg, says Fishman, students also benefit from the school's expertise in valuation, risk management, fixed income and corporate restructuring — issues that remain perennial challenges for finance professionals.
"Valuation issues are always part of the CFO's job," says Fishman, noting a host of examples, such as technology investment or investment in property and equipment.
As a current example of a firm leveraging the risk management abilities of its finance team, Fishman points to Southwest Airlines, which has successfully hedged a large portion of its fuel costs. In the curriculum, Kellogg professors discuss different strategies that airlines could use to hedge these risks and the costs and benefits of each.
"What do you hedge? What don't you hedge? Risk management is a big issue and one we do well at Kellogg," says Fishman.
The overall scope of finance is enormous, with its influence extending into any number of areas. To the layperson in the street, finance may seem to deal exclusively with numbers and abstractions. Not so, says Robert Korajczyk, senior associate dean: curriculum and teaching, and former Finance Department chair.
"Most of the concepts in finance are very concrete and down to earth," explains Korajczyk, the Harry G. Guthmann Distinguished Professor of Finance, and an expert in asset pricing. "A lot of times you encounter concepts that seem fairly obvious, but they weren't so obvious until someone came along and pointed them out."
Kathleen Hagerty concurs.
"Finance is all about people's problems: deciding how much to save and how to allocate their savings among assets and insure against risk," says Hagerty, the First Chicago Distinguished Professor of Finance and former department chair.
In Hagerty's view, finance is not some Ivory Tower pursuit — even though certain aspects of it, such as her own expertise in derivatives, can indeed be highly technical. She sees her discipline as being in the middle of much that is important in the contemporary world.
Next page: "As a finance scholar, you're not just standing on the sidelines explaining what other people do"
1 | 2