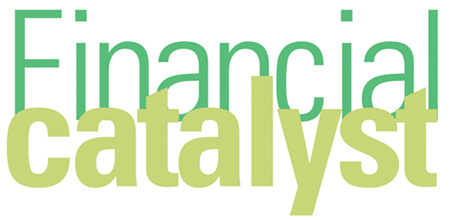 Artur Raviv helped rewrite finance at Kellogg, dedicating nearly 25 years to this effort as a world-class scholar, teacher and administrator. He's won a few fans along the way
by Matt Golosinski
Professor Artur Raviv's office is dominated by a large desk set in the middle of the room, facing the door in what seems a forthright and vigilant manner. Then there's the chalkboard filled with detailed mathematic symbols. What looks like indecipherable scrawls to the layperson are, in fact, a formal algebraic representation of Raviv's thinking on optimal corporate board structures.
"It keeps me busy," he says, smiling.
Indeed, Raviv himself seems perpetually congenial—self-effacing even—the latter quality at odds with the obviously remarkable achievements he's accomplished during his nearly 25-year tenure at the Kellogg School.
© Nathan Mandell
Alan E. Peterson Distinguished Professor of Finance Artur Raviv
An entire wall in his office is lined with Outstanding Professor of the Year awards bestowed upon him for his teaching excellence. Esteemed by members of both the Kellogg Executive Education and MBA programs, the Alan E. Peterson Distinguished Professor of Finance has built a reputation for being a classroom leader as well as an innovative scholar.
He's also played an instrumental role in creating the modern Kellogg School Finance Department, serving as its chair from 1985 to 1988.
A 1974 PhD graduate of the Kellogg School Managerial Economics and Decisions Science Department, Raviv was researching and teaching in Carnegie Mellon's Economics Department before returning to Kellogg in 1981. His task? To transform the Kellogg finance curriculum from a traditional, middling effort to the rigorous, research-based discipline it is today.
Kellogg School Dean Emeritus Donald P. Jacobs was responsible for recruiting Raviv. "Art is an extraordinary person with remarkable intellectual attributes and institution-building skills," says Jacobs. "From the beginning, he took a strong role in bringing a research focus to the department. I'm forever thrilled he's here."
Jacobs is hardly alone in his respect for Raviv.
"Art is one of the ultimate multidimensional players in the department. His coming to Kellogg, along with [longtime research colleague] Milt Harris, really led to the change in the department," says Robert Korajczyk, senior associate dean: curriculum and teaching. "They helped set the tone and got people to think about the Kellogg Finance Department as a good place to be, and then they developed these faculty members."
Korajczyk was one of those young professors, joining the Kellogg School in 1982 as part of the new finance team. Today he is the Harry G. Guthmann Distinguished Professor of Finance.
Another longtime member of the Finance Department was Stuart Greenbaum, now dean of the Olin School of Business.
"Art Raviv brought a level of teaching and research prowess to Kellogg's finance group that elevated the standard of performance for all," remembers Greenbaum, who assumed his deanship in 1995 after a career that included 20 years at the Kellogg School. "He is neither obtrusive nor pushy. His own behavior serves to establish the model of academic professionalism that others naturally aspire to."
Harris, who remained at Kellogg until 1987, is now a finance professor and associate dean at the University of Chicago Graduate School of Business. He continues working with Raviv, and the two regularly enjoy lunches together.
"Art has been my closest collaborator and best friend for 30 years," says Harris, noting that the duo has written 17 research papers and two surveys together, employing a strategy that has proven very successful for them.
"We work together on every aspect of a project from identifying the issues, to constructing a model, to drawing out the implications, to writing each draft," explains Harris. "From the beginning, we have always tried to Žswing for the fences.' We have never been satisfied to write papers that are extensions of other work, but have instead tried to open new areas of research."
As a result, Harris says he and Raviv were among the first contributors to agency theory, the theory of contracts, corporate governance, security design, capital budgeting systems, and behavioral asset pricing. Raviv's work has been published in a variety of journals, including Journal of Finance (of which he is a former associate editor), the Journal of Financial Economics, and the American Economic Review.
Research occupies an important place in Raviv's life, but so does teaching, as is evidenced by the effusive praise of present and former students.
"Prof. Raviv is clearly one of the most outstanding professors I have had ever," says Sam Hocking (EMP-57), managing director in the global corporate investment bank of Banc of America Securities. "His passion for the subject, his leadership in the classroom, is second to none. He takes what could be a complex subject and teaches it in a way that is understandable."
Elizabeth T. Crane (EMP-51) shares Hocking's admiration for Raviv. Director of planning and analysis for the Cancer Treatment Centers of America, Crane says, "Sitting in Prof. Raviv's classroom, one can only feel a sense of awe at his brilliance and ability to synthesize his lifelong expertise into concrete concepts that are highly applicable to one's work."
Julie Cisek Jones, director of Kellogg's Executive MBA Program, is not surprised by these rave reviews. "Art Raviv is the heart and soul of what our program is all about," says Jones. "He is the embodiment of excellence. He actively listens and honestly cares about every one of his students."