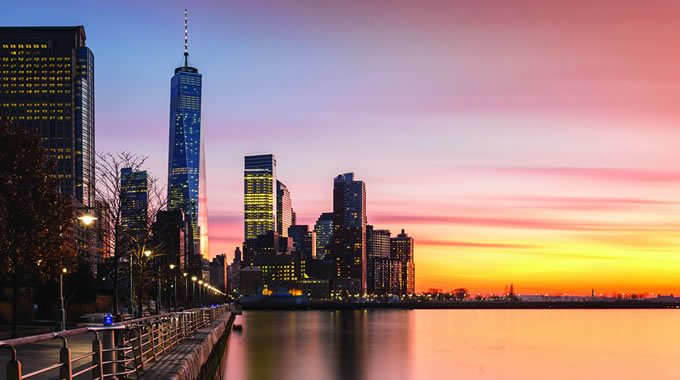 THE NEW NORMAL
BUOYED BY NEARLY 25 YEARS OF BANKING EXPERIENCE, MANAGING DIRECTOR CHRISTINA MINNIS '92 GUIDES GOLDMAN SACHS THROUGH A NEW ERA
The tone in today's financial industry feels familiar to Christina Minnis. It's similar to when she started her career in the field.

She graduated from Yale University in the midst of the savings and loan crisis, when large banks once deemed "too big to fail" were on the brink of doing just that. Fast-forward a few decades and the U.S. government was once again facing the prospect of bailing out financial institutions.

Back in the late 1980s, Minnis was stepping into an industry coming off deregulation. Now, as co-head of leveraged finance in the Americas for Goldman Sachs in New York, she's seeing the opposite as lawmakers put new standards into place.
"The environment has changed as the industry matures," she says. "This is a regulated industry and you have to innovate and operate within those regulations."


"
There has never been a better time to join investment banking.
"
CHRISTINA MINNIS '92
Co-head of leveraged finance in the Americas, Goldman Sachs
New rules have "added layers of complexity," she says, but regulation doesn't necessarily mean stagnation. Mergers and acquisitions are on the rise and headed for a record year.
"Look at the number of mergers and acquisitions [taking place]," she says. "I think there has never been a better time to join investment banking."
Minnis joined Goldman in the late 1990s, working on leveraged finance deals during the time when big banks like NationsBank and Banc One were getting bigger by buying Bank of America and First Chicago NBD, respectively. From there, she did a stint in the company's leveraged finance division for health care. Her workload isn't the only reminder that regulation hasn't hindered the industry. Minnis is a member of Goldman's recruiting team, which helps reinforce her view that finance, even in an increasingly regulatory environment, is still "very en vogue."