HEALTH CARE EXCHANGES LIKELY TO EXPAND
U.S. SUPREME COURT DECISION VALIDATING FEDERAL EXCHANGE COULD PAVE WAY
FOR BROADER USE OF INSURANCE MARKETPLACE, SAYS CRAIG GARTHWAITE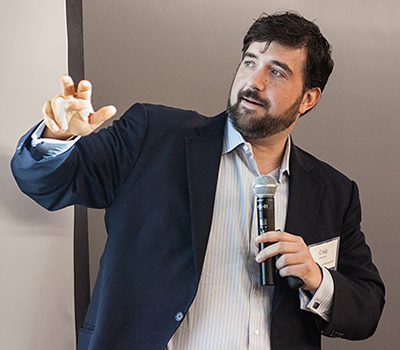 With the battle over Affordable Care Act insurance subsidies completed, Americans who have relied on the federal exchange for health insurance can breathe a collective sigh of relief.
It's unlikely the ACA will come undone. As a result, the commercial use of the public exchanges is likely to expand as employers encourage workers to obtain insurance on the exchanges, says
Craig Garthwaite
, assistant professor of strategy at Kellogg.
In a 6-3 decision announced June 25 in the King v. Burwell case, the U.S. Supreme Court agreed to interpret the phrase "an exchange established by the state" in the ACA's broader context to include the federal exchange, which the court inferred was intended to serve as a fallback when a state did not establish its own exchange. In writing the majority opinion, Chief Justice John G. Roberts said the justices considered the significance of undoing what has become an accepted method of obtaining health insurance for an estimated 6.4 million Americans who received subsidies on the federal exchange.
FACULTY EXPERT
areas of expertise:
Health economics, pharmaceutical industry, public finance, political economy
Current research includes examining the effects of government policies and social phenomena in the health sector.

Served as director of research for the Employment Policies Institute, testified before the U.S. House of Representatives and several state legislatures on the minimum wage and health care reforms. Named one of Poets & Quants' World's Best 40 Under 40 Business School Professors
"With these two decisions, they've made it clear they know what Congress intended and they're going to let Congress get away with inartful language," Garthwaite says. "That way, there aren't going to be many more challenges to the ACA that have any merit." With the matter settled, attention can now shift to controlling the cost. An effective strategy could be eliminating the employer mandate, which encourages companies to recommend that employees purchase insurance on the exchanges.
Adding healthy workers to the pool would spread the risk over a greater number of participants and should result in lower rates all around. "The goal of the ACA is to move away from employer-provided health care. It's counterproductive to have an employer mandate put on top of that," Garthwaite says. "What we want is to have younger employees on the exchange. It helps the risk pool."
Specialty grocer Trader Joe's announced in August 2013 it would offer $500 stipends for employees working fewer than 30 hours a week to put toward a health insurance plan purchased on the exchanges, according to the Huffington Post.
Health care consultancy Mercer reports that about 24 percent of employers surveyed after the Supreme Court decision said they would consider the health care exchanges as an alternative for part-time employees who are currently on employer health plans. Employees who shop for insurance on the exchanges typically have a larger number of plans to choose from at lower prices than small employers can negotiate on their own. The court decision helps to level the playing field as small businesses compete with larger firms for talent.
As more companies encourage use of the exchanges, the effect will be a move toward creating a national marketplace for insurance unrelated to employment. "It's going to be a private-based universal health care," Garthwaite says. "We are going to subsidize the purchase of insurance through these exchanges." Higher-paid employees who don't qualify for subsidies still could benefit from a greater choice of plans and less to worry about when switching jobs or starting a business.