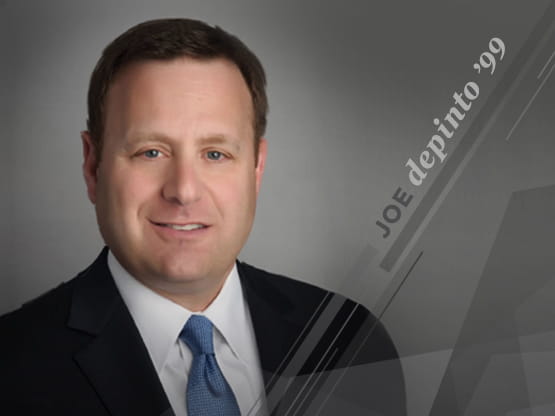 Joe

Depinto '99

President and CEO / 7Eleven

Best known for his idea of "servant leadership," which he describes as "an approach that relies on personal influence versus power, one that requires leaders to coach and work alongside others to build credibility"
Also known for his appearance on the pilot episode of Undercover Boss
After his appearance, he began an initiative to allow unsold bakery goods to be given to the needy at the end of the day
Joe DePinto is the President and CEO of 7-Eleven, Inc. and leads the premier company in convenience retailing. Globally, there are more than 56,400 7-Eleven stores of which some 10,490 stores are in North America.
Before being appointed Chief Executive of 7-Eleven, Inc. in 2005, DePinto was President of GameStop Corporation. He has also held executive positions at PepsiCo, Inc. and Thornton Oil Corporation.
DePinto is a Board Director of 7-Eleven, Inc., Seven & i Holdings Co., Ltd. and is Chairman of the Board of Brinker International. Additionally, he is a Board Member of Business Executives for National Security and the Southwestern Medical Foundation. He is also a member of the Kellogg School of Management Global Advisory Group and the Dallas Stars Ownership Advisory Group.
---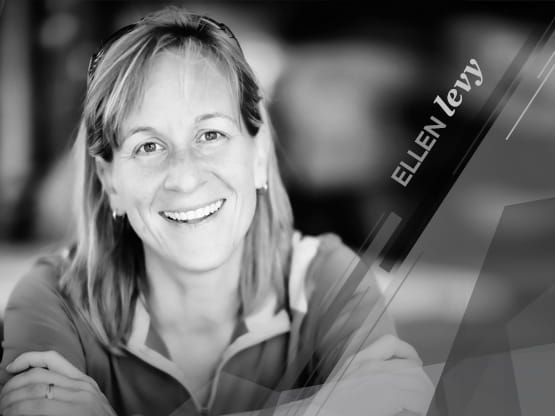 Ellen

Levy

Managing Director / Silicon Valley Connect

Known for her ability to transform startups into successful and profitable companies
Former VP Strategic Initiatives for Linkedin
Referred to as the "Most Connected Woman in Silicon Valley" by Fast Company and named one of the "Most Connected Women in America" by Marie Claire
Ellen Levy works with organizations and entrepreneurs on opportunities for "networked innovation." She actively manages a portfolio of roughly 30 startups as either an angel investor or advisory board member. She spent much of the last decade working with LinkedIn, including having served as Vice President of Strategic Initiatives, head of Corporate & Business Development, a member of the Executive Team, and her original role as Advisory Board member when the company was first founded.
Prior to LinkedIn, Levy, spent two years running a groundbreaking program at Stanford University, where she facilitated collaboration between industry partners, Silicon Valley and the University research community by championing questions having to do with people, technology and innovation. Over her career, she has held formal roles in venture capital, startups, technology think tanks, large corporations and universities.
Levy now focuses much of her time on the dynamics of social networks within "the enterprise," social media and the consumer Internet, innovation ecosystems and supporting organizational models.
---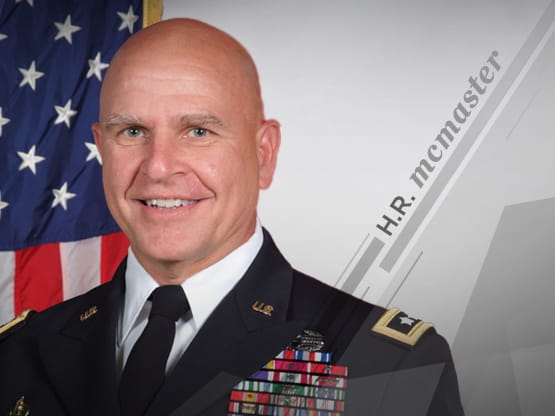 H. R.

McMaster

Director / Army Capabilities Integration Center


Deputy Commanding General / Futures, US Army Training and Doctrine Command

Recipient of the Silver Star, the Purple Heart and an Army Distinguished Service Medal
Author of Dereliction of Duty: Lyndon Johnson, Robert McNamara, the Joint Chiefs of Staff, and the Lies that Led to Vietnam.
Named to Time magazine's 2014 list of 100 most influential people
Lieutenant General H. R. McMaster assumed duties as the Director, Army Capabilities Integration Center and Deputy Commanding General, Futures, US Army Training and Doctrine Command in July 2014. He most recently served as Commanding General, Maneuver Center of Excellence at Fort Benning from June 2012 to July 2014. Previously he served as Commander, Combined Joint Inter-Agency Task Force Shafafiyat (Transparency) in Kabul, Afghanistan. He was commissioned as an officer in the United States Army upon graduation from the United States Military Academy in 1984.
LTG McMaster's previous command assignments include Eagle Troop, Second Armored Cavalry Regiment in Bamberg, Germany and in Southwest Asia during the 1991 Persian Gulf War; 1st Squadron, 4th Cavalry in Schweinfurt Germany; and 3d Armored Cavalry Regiment at Fort Carson, Colorado and in Iraq. Staff assignments include Director of Concept Development and Learning at the U.S. Army Training and Doctrine Command; Special Assistant to the Commander, Multinational Force-Iraq; Director, Commander's Advisory Group at US Central Command; and squadron executive officer and regimental operations officer in the 11th Armored Cavalry Regiment. He also served as an assistant professor of history at the United States Military Academy from 1994 to 1996.
---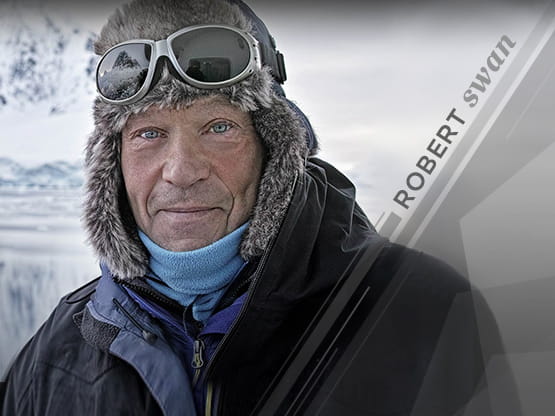 Robert

Swan

Founder / 2041

First man ever to walk unsupported to both the North and South Poles
Awarded the OBE in 1995
Author of Antarctica 2041: My Quest to Save the Earth's Last Wilderness
Sir Robert Swan is a polar explorer, environmentalist and the first man ever to walk unsupported to both the North and South Poles. He has earned his place alongside the great explorers and adventurers that have tested their physical and mental strength to the limit in the planet's most hostile environments.
The successful completion of his North and South Pole expeditions marked the beginning of a new phase in his life. On both expeditions, he experienced, firsthand, the effects of environmental damage on the Polar icecaps. This shaped Swan's lifetime goal – to work for the preservation of the Antarctic as the last great wilderness on earth. He then founded 2041, an organization dedicated to this goal.
His contribution to education and the environment have been recognized through his appointment as UN Goodwill Ambassador for Youth, a Visiting Professorship of the School of Environment at Leeds University and in 1994 he became Special Envoy to the Director General of UNESCO.
He was awarded the OBE in 1995. In 2003 and 2004, Robert and his company, 2041, delivered the first-ever corporate Antarctic Expeditions on teamwork and leadership.