Kellogg MBA programs again take top honors in business school rankings
The Kellogg School has been named the No. 1 MBA program in the world for the second consecutive year by London's Economist Intelligence Unit (EIU).
In addition, BusinessWeek announced that for the 12th consecutive year Kellogg placed first in that magazine's global rankings of Executive MBA programs (see photo).
EIU's ranking is "based on a school's ability to deliver the most important elements...that students look for when taking an MBA." The survey evaluated business schools' abilities to provide students with new career opportunities, educational and personal development, increased salary and potential to network. The survey favored the Kellogg academic programs and excellent faculty, and its determination to involve students in all aspects of the school.
EIU has surveyed the views of MBA students for more than a decade through its annual publication Which MBA? with this year being the second ranking. EIU is a member of The Economist Group, publisher of The Economist magazine.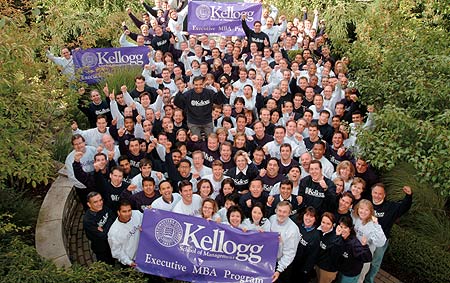 © Michael L. Abramson