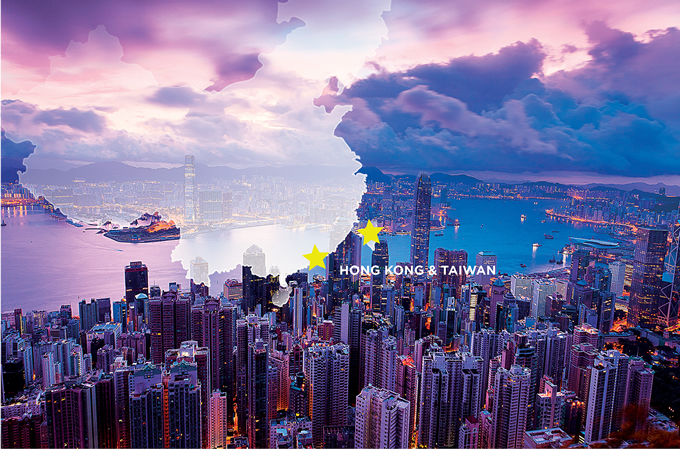 Rewriting the news,
one animation at a Time
Cassian Cheung '78 modernizes news delivery with the help of animation and an inventive brand
In 2008, Next Media Ltd., like many media companies, was struggling with how to expand its mission beyond print into digital.
"We were at a crossroads," says Cassian Cheung '78, CEO and executive director of Next Media, which publishes popular Chinese-language newspapers, magazines and websites in Hong Kong and Taiwan, including Apple Daily. At that time, he says, Next founder Jimmy Lai had a realization: He was watching a TV newscast when it dawned on him that it would make more sense to show the story instead of talk about it.
Next Media set about realizing Lai's vision, developing technology that would enable the company to quickly produce realistic animation for its online news segments.
"We had lots of obstacles," Cheung says of the broadband and technology hurdles, but now the company can turn around a 30- to 60-second animated news clip in about 90 minutes. For instance, its segment on Tiger Woods' now-infamous car accident, he says, "went viral all over the world; within a week, we got millions and millions of views."
Today, Next Media is the largest print media company in Hong Kong, with nearly 4,000 employees and a strong following in Taiwan. In Hong Kong, where seven out of 10 mobile news viewers watch Apple Daily online, it is considered the second-largest television company in the market. The animated news has spiked Next Media's daily downloads and clicks to 20 million a day from 2 million a day before they were rolled out.
Expanding Next Media's audience is one of the biggest challenges for Cheung, who previously ran Wal-Mart China as president from 2002 to 2005. Instead of daily sales reports, he now studies daily traffic reports, figuring out new ways to grow Next Media's online community and how to monetize content through fun advertising sponsorships, such as animated interactive games.
"Disruptive, that's part of the DNA of the brand."
Cassian Cheung '78
CEO and Executive Director, Next Media Ltd.
Other media outlets are noticing Next Media's traction. It has a syndication deal with Reuters and a distribution foothold in the U.S. It also recently struck a deal with Northwestern's Medill School of Journalism to educate students about animated news, which Cheung, who is also an adjunct professor at Hong Kong University of Science and Technology, says is harder than it looks. "We spent a year developing models," he says, verifying the accuracy of everything from car models to the side of the street on which a car drives. "You have to show it as close to real as possible."
And while censors block Next Media in mainland China, there are plenty of other growth opportunities in Asia. The company currently has a pilot program in Japan, where Cheung says newscasts are predominantly anchors reading the news.
"We're certainly going to be disruptive in those markets," he says. "Disruptive, that's part of the DNA of the brand."