The big business of
shoe style
D:Fuse steps out into the Chinese market with original shoe designs
Kasper Leschly '03 couldn't wait to get back to China.
After graduating from high school in northern Denmark, he had backpacked throughout Southeast Asia, worked at several sales jobs including IKEA in China and was fluent in Chinese. Meanwhile, Thomas Heyerdahl Poppe '03, a native of Norway, had quit his job at McKinsey & Company and was eyeing a startup idea in Germany.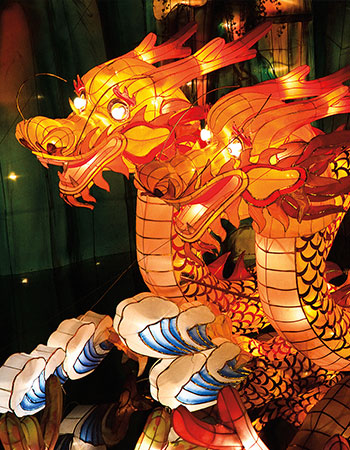 By the time the Kellogg classmates came together in Stockholm in 2006, Leschly was already lining up financing for a startup in China. They considered many concepts, including bakeries, eyewear and Heyerdahl Poppe's passion: shoes. Then, they toured department stores in China and found "it was not very exciting," Heyerdahl Poppe says. "That was it as far as the market research."
Fast forward to October 2007, and Leschly and Heyerdahl Poppe had established Beijing-based D:Fuse. The brand of Scandinavian "street design" shoes opened 40 stores within department stores in 15 cities across China, and had 80,000 shoes for sale.
Today, the company has grown to 200 stores in 50 cities across East Asia, with 1,000 employees. Department store-based locations have made expansion easier, Heyerdahl Poppe says, because D:Fuse hasn't had to deal with as many landlords. At the same time, this setup can be a constant drain, as Leschly — who handles sales and crisscrosses China negotiating with stores — says it's the hardest part of his job.
Meanwhile, Heyerdahl Poppe oversees the wholesale side of the business and works with the brand's shoe designers, who comb the globe looking for hot trends. They then choose a handful of styles to highlight in the semi-annual collections.
All the designers have spent time living in China, he says, so they know what appeals to Chinese shoppers. With no advertising budget, D:Fuse's marketing consists of catalogs, blogs (including one written by its designers) and public relations, which has led to successive magazine product placements.
"What we've done here, we couldn't do back home.
Thomas Heyerdahl poppe '03
Co-Founder, D: Fuse
D:Fuse's pace continues unabated. In July 2011, Chinese retailer Saturday purchased 80 percent of the company, keeping it an independent unit. The buyout, Heyerdahl Poppe says, will give both companies efficiencies of scale and more leverage with stores.
"We want to own the Scandinavian space" in China, Heyerdahl Poppe says. "What we've done here, we couldn't do back home," he adds. "The size of the market, the development of the market and willingness of people to work here — it's totally different from back home."
"It's kind of like the U.S. in the late 19th century," Leschly says. "You feel like history is being written around you, and all the changes are vivid."