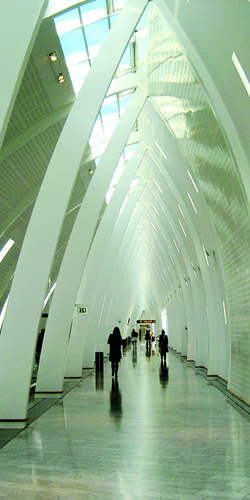 Managing Infrastructure Projects
NEW COURSE TRAINS MBAS ON
INTRICACIES OF INFRASTRUCTURE PROJECTS

W
hile it may not be as glamorous as managing hedge funds or deciphering big data, developing and maintaining infrastructure is crucial to nearly every economy on the planet. Responding to the growing global need for infrastructure and the need to understand its unique economic characteristics, Kellogg has introduced a 10-week course, Infrastructure Strategy — Public Sector Reforms and Private Sector Opportunities.
Taught by David Besanko '82, the seminar looks at the relationship between private and public sectors in how infrastructure projects are financed, designed, built and regulated across the globe.
The goal of the course, which debuted in spring quarter 2014, is to provide students with the knowledge to manage infrastructure projects from either the public or private arena, Besanko says.
There's a real need to find other sources of capital; that's why the private sector is being brought in," he says. "They represent a new source of capital, and there are a lot of questions as to how these partnerships should be structured."