Building Brazilian businesses
Early-stage venture capital fund Warehouse Investimentos
is staking a claim in SÃo Paulo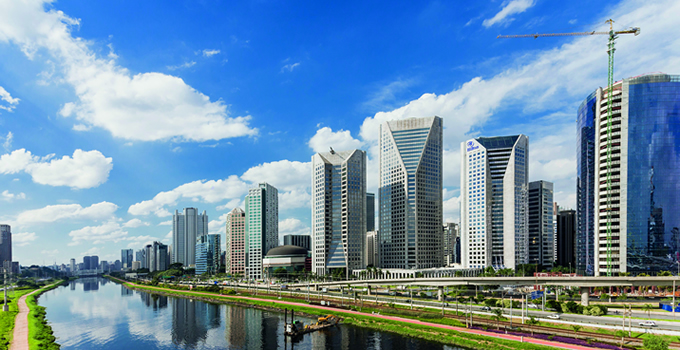 Being Brazilian wasn't the only thing that bonded
Rodrigo Baer '07
,
Moises Herszenhorn '08
and
Pedro Melzer '07
as Kellogg students. In addition to entrepreneurial backgrounds, the three friends shared a passion for venture capital and the potential it has for changing their country.

"[We talked about how] there was no local market for venture capital investing," Herszenhorn remembers. "There were no investment funds in Brazil specifically focused in technology and early-stage."
Recognizing how difficult the Brazilian market is for startups, the three shared a vision for creating a VC fund that took a different approach, working closely with portfolio companies to foster innovation. Three years out of Kellogg, they chose to set up shop in a warehouse, wanting a physical space where their portfolio companies could work and receive advice and support from the fund.
Melzer left his position as world wide revenue manager – online store at Apple in 2009 and used his Bay Area connections to raise money for the fund. After about a year, Baer and Herszenhorn joined him in São Paulo to launch Warehouse Investimentos in 2010.
"We didn't want to be in a small office just selecting businesses and praying for them to succeed," Melzer explains. "We knew there was a huge opportunity to be one of the pioneers in the venture capital space in Brazil by selecting the best entrepreneurs, being associated with the best deals and then taking these companies to the next level."
With experience at McKinsey, Pampa Capital and GKDS Investimentos, Herszenhorn was the analytical lead dealing with strategy. Baer's experience with retail chain Droga Raia's delivery service startup, Aurora Funds and McKinsey and his interest in technology trends made him the perfect lead for sourcing.
"
We knew there was a huge opportunity to be one of the pioneers in the venture capital space in Brazil.
"
Pedro Melzer '07
Founder, Warehouse Investimentos
Their innovative approach paid off. Warehouse has completed deals valued between $1 million and $6 million each with six digital and green tech companies, including online food delivery company iFood, a market leader in Brazil's 10 largest cities with plans to expand to the rest of Latin America, and Byogy, a biofuels company focused on transforming ethanol to bio jet fuel.
"We came in early in what later became a small [rate] hike cycle around VC in Brazil, and I think we did things differently from the other funds," Baer says. "We tried to come up with areas where Brazilian entrepreneurs were solving Brazilian problems, and now we see the market turning more towards that."
After realizing their goal to successfully adapt a VC model to the Brazilian market, Baer and Melzer decided to leave the fund in Herszenhorn's hands and begin new ventures in the VC space. Melzer is managing director of eBricks Digital Early Stage and Baer is setting up a new early-stage fund focused on Brazil. They remain shareholders and check in with Herszenhorn, who serves as managing director.
All three agree that Brazil holds incredible opportunities for investors, but it's not the place to come if you're looking to make fast returns.
"The whole thing about Brazil is not that it's not improving — it's that it's not improving at the pace people want," Baer says. "Over the long run, we're going to see more money coming in and Brazil becoming more open to capital. For the VC community to be big here, it's going to take another 10 years. So I'm in for the long haul."