Recently Published Research:
Azoulay, Pierre, Joshua Graff-Zivin, Brian Uzzi, Dashun Wang, Heidi Williams, James A. Evans, Ginger Zhe Jin, Susan Feng Lu, Benjamin F. Jones, Katy Börner, Karim R. Lakhani, Kevin J. Boudreau, Eva C. Guinan. "Toward a more scientific science". Science 361, September 2018.
Fortunato, Santo, Carl T. Bergstrom, Katy Börner, James A. Evans, Dirk Helbing, Staša Milojević, Alexander M. Petersen, Filippo Radicchi, Roberta Sinatra, Brian Uzzi, Alessandro Vespignani, Ludo Waltman, Dashun Wang, Albert-László Barabási. "Science of Science". Science 359, March 2018.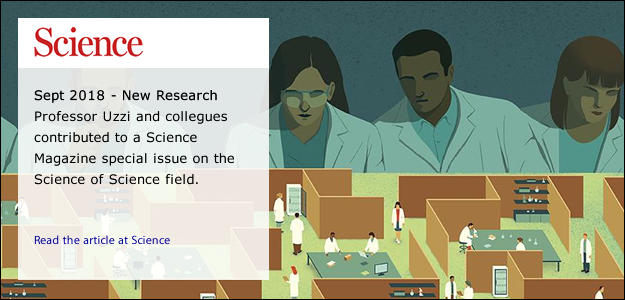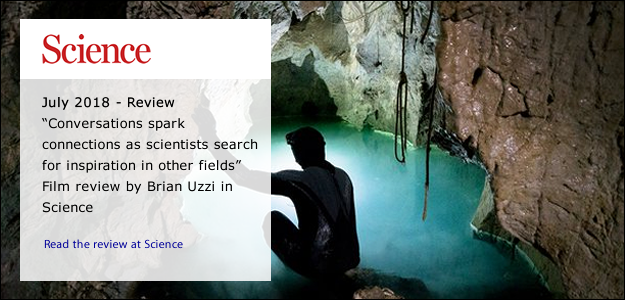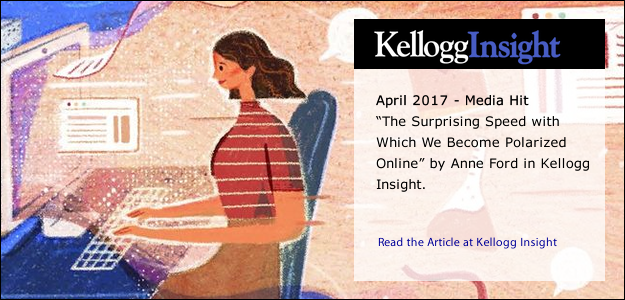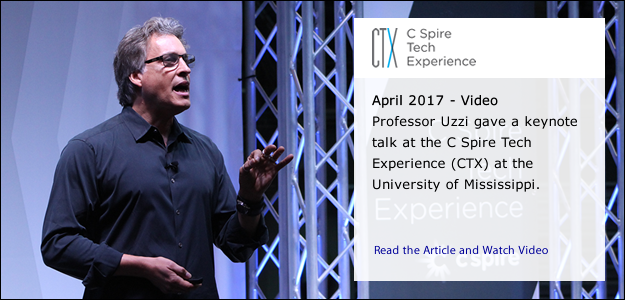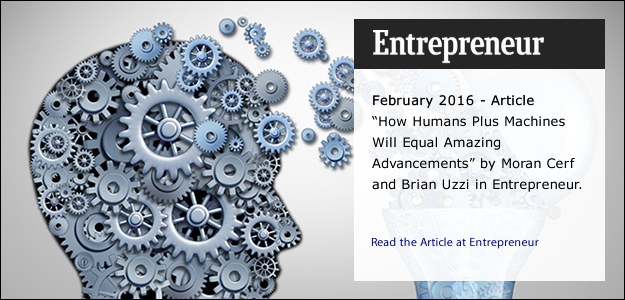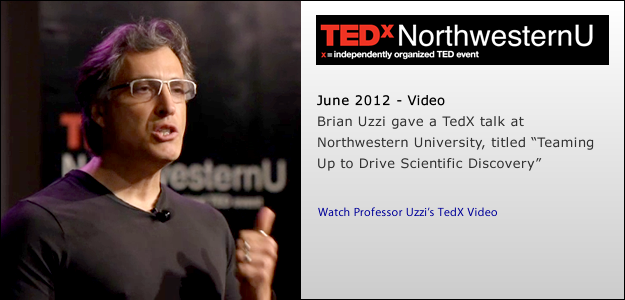 Brian Uzzi is a globally recognized scientist, teacher, consultant and speaker on leadership, social networks, data science, artificial intelligence and machine learning. He is the Richard L. Thomas Professor of Leadership and Organizational Change at the Kellogg School of Management, Northwestern University. He also co-directs NICO, the Northwestern Institute on Complex Systems, is the faculty director of the Kellogg Architectures of Collaboration Initiative (KACI), and holds professorships in Sociology at the Weinberg College of Arts of Sciences and in Industrial Engineering and Management Sciences at the McCormick School of Engineering. He has lectured and advised companies and governments around the world and has been on or visited the faculties of INSEAD, University of Chicago, University of California at Berkeley, and Harvard University. He has been awarded 13 teaching prizes and 12 scientific research prizes worldwide.