Skip to E&W Class Notes
1992 — FT
Class of 1992
Several Kellogg alumni gathered for the first annual Class of '92 Golf Weekend Extravaganza. The charitable event supported Open Arms, a South Africa-based nonprofit that helps children orphaned by the HIV/AIDS crisis. Pictured left to right:
Doug Struckman '92
,
Tony Hoban '92
,
Steve Slaughter '92
,
Tom Finke '92
,
Sue Slaughter '93
,
Eric Degenfelder '92
,
Jim Schneck '93
,
Louis Pickus '92
,
Pat Burns '92
and
Mike Pytlinski '92
.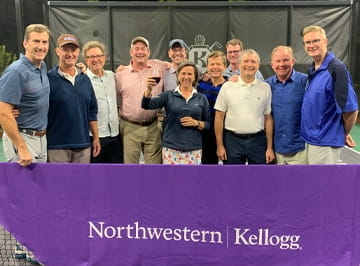 1993 — FT
Dominic Rispoli
Dominic Rispoli has made a career shift and is co-CEO and a large owner of premium e-commerce home furnishings brand, Wisteria. Along with a group of investors, including some Kellogg alumni, he acquired the 20-year heritage brand in late 2020 and relaunched the website in March 2021.
1994 — FT
Sonal Rinello
Co-founder Sonal Rinello is thrilled to share news of the launch of Hello Career Guru, a virtual career trainer built by women for women. The Hello Career Guru platform (see hellocareerguru.com) serves up tailored, curated content and resources for each woman's personalized learning game plan, based on her career profile and our proprietary executive insights. Rinello would love to hear thoughts and feedback from Kellogg alumni.
1997 — FT
Bouake Fofana
Bouake "Fof" Fofana was appointed as minister of sanitation in the government of Côte d'Ivoire, his home country. Prior to his appointment, he ran the national housing parastatal company SICOGI. While it was in severe financial distress when he took the reins, he transformed it into a profitable company within two years.
1998 — FT
Caroline Mendoza Horrigan
Caroline Mendoza Horrigan has enjoyed the last decade of growth as an initial investor in Rice Wrap Foods Corp. based out of Raleigh, North Carolina. Caroline has lent her marketing and branding expertise to this growing, start-up foods manufacturing company over the past decade. Perhaps most gratifying has been the revitalization of Butner, North Carolina, where Rice Wrap has offered employment to many families in need, she reports.
1991 — E&W
Mary Winston
Cherry Hill, New Jersey-based TD Bank, N.A., announced the election of Mary A. Winston to its board of directors. Mary is a highly experienced executive and corporate board member whose expertise will especially lend itself to TD's audit and human resources committees.
1994 — CERT
Eric Brickman
FutureFuel.io, a student loan repayment platform designed to help borrowers crush their student debt, announced the appointment of Eric Brickman to the role of chief operating officer. In this newly-created executive leadership role, Brickman will oversee the company's innovation roadmap and global business operations. Reporting to Brickman will be key business functions such as product, research, experience, data science, customer success, operations, digital solutions, engineering, finance and human resources.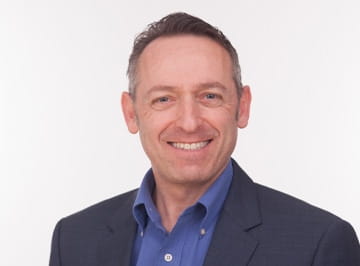 1998 —E&W
Chris Michalak
Chris Michalak has been appointed CEO of Providence, Rhode Island-based Virgin Pulse, a global provider of tech-enabled health and wellbeing services and solutions. With 4,000 clients in more than 190 countries, the company empowers 14 million members to live happier, healthier lives. Prior to joining Virgin Pulse, Michalak served as a senior advisor with McKinsey & Company and as director and CEO of Alight Solutions.