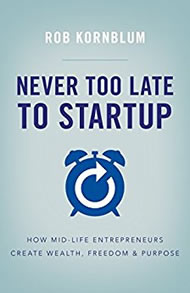 ROB KORNBLUM '98
Never Too Late to Startup: How Mid-Life Entrepreneurs Create Wealth, Freedom & Purpose
In his debut book, former venture capitalist Rob Kornblum details the ins and outs of leaving a corporate job to start a company mid-career. Kornblum offers a step-by-step approach to entrepreneurship that can be executed even with a mortgage, family and college tuition bills.

Kornblum backs up his case with interviews from dozens of mid-life entrepreneurs, including classmate Van Barker '98, who left his corporate job to start YardStash, a company that develops outdoor storage products.

If you're thinking about starting a company after decades of corporate life, then this book is for you.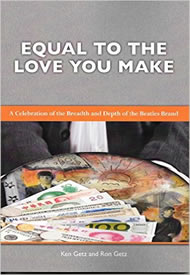 KEN GETZ '91
Equal to the Love You Make
The Beatles were a revolutionary force in the music business; there's no denying that. But when you add everything they inspired — tribute bands, memorabilia, art, album sales and music downloads — the band still generates more than half a billion in U.S. dollars annually, says Ken Getz, who co-authored the book with his brother, Ron.

Equal to the Love You Make (which draws its title from the last lyrics heard on The Beatles' final album, Abbey Road) looks to quantify and explore the total values of those ancillary markets, proving that good music moves beyond generations.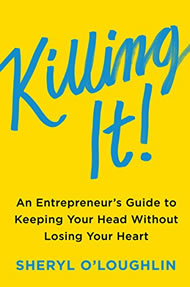 SHERYL O'LOUGHLIN '94
Killing It! An Entrepreneur's Guide to Keeping Your Head Without Losing Your Heart
When serial entrepreneur Sheryl O'Loughlin talks about business, people listen. She launched an organic baby food company that Campbell's bought for $250 million, and later turned the Clif Bar brand into a household name. In her new book, she offers insights into launching and growing a business while maintaining a rich, fulfilling life.

Mixing practical, hard-earned advice with a no-nonsense tone, O'Loughlin breaks down everything aspiring entrepreneurs need to know to successfully launch and grow a business while balancing the needs of family and personal health.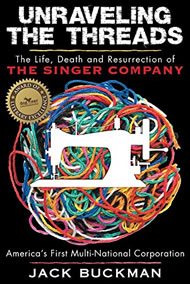 JACK BUCKMAN '64
Unraveling the Threads: The Life, Death and Resurrection of the Singer Sewing Machine Company, America's First Multi- National Corporation
A deft blend of human drama meets case study, Buckman's debut book explores the history of the Singer Sewing Company (now Singer International), which grew from its humble origins making sewing machines into a retail powerhouse. But the company took a turn after moving away from family ownership,leading to several catastrophic acquisitions and an almost-ignominious death at the hands of a hostile takeover.

Buckman, who spent 17 years at Singer in various executive roles, pieces together much of the company's history to deliver an eye-opening tale spanning more than 150 years.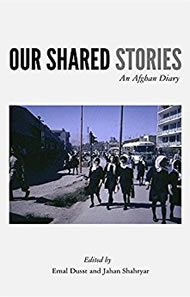 EMAL DUSST '10
Our Shared Stories: An Afghan Diary
Our Shared Stories provides a harrowing-yet-inspiring look into the lives of the Afghan people, from those residing in Afghanistan to those living beyond its borders. The book includes stories from Afghan-Australian entertainer Mariam "Maz" Hakim; Fereshteh Forough, a social entrepreneur who founded the first-ever coding school for girls in Afghanistan; and Roya Mahboob, an IT company CEO who was named one of TIME's "100 Most Influential People" in 2013.

Dusst and co-editor Jahan Shahryar have collected more than 40 personal stories to complete the anthology, which ties those both within and out of the country to a strong culture that transcends borders.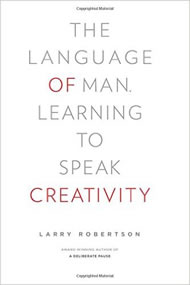 LARRY ROBERTSON '91
The Language of Man: Learning to Speak Creativity
Typically, when people think about creativity, they tend to see the end results: the iPhone, Moby-Dick, molecular gastronomy. Instead, award-winning author Larry Robertson's new book asks readers to look at creativity in terms of what's possible — as the seed that sprouts innovation.

Interviewing more than 60 MacArthur Genius Grant recipients, Robertson has composed a powerful framework for those looking to create the next big thing and paired it with a conversant tone meant to inspire the reader into action.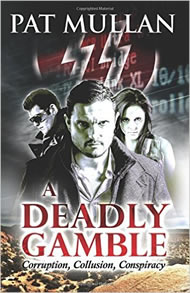 PAT MULLAN '77
A Deadly Gamble
Following a 33-year career in bank-ing, Mullan returned to his home-land of Ireland to do what he loved: writing thrillers. His latest novel, A Deadly Gamble, tells the story of Jim Sharkey, a failed Manhattan banker who falls into a lethal game of cat-and-mouse set in the world of the global banking system. Mullan fi lls his story with enough conspir-acies, twists and double-crosses to keep you guessing as Sharkey travels the world seeking both redemption and vengeance.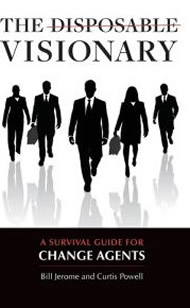 BILL JEROME '80
The Disposable Visionary:
A Survival Guidefor Change Agents
Most companies swear by their employees. But as Bill Jerome notes in his new book, companies often fi re employees who buck the status quo, challenge management and eschew once politics and ego for prob-lem-solving ideas. Jerome, along with co-writer Curtis Powell, confronts the culture of protecting the status quo, sharing stories from several successful innovators who've been canned from com-panies known for their inventiveness and support, including Disney and Southwest Airlines.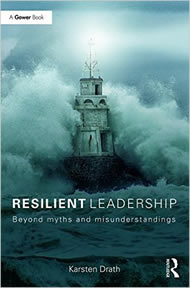 KARSTEN DRATH (WHU-4)
Resilient Leadership:
Beyond myths and misunderstandings
In his first English-language book, Drath explores the bonds between leaders and teams and how to maintain and strengthen those connections, even through difficult times. Drath brings years of management experience to the book; He's an executive coach for the World Economic Forum and managing partner of Leadership Choice, a partner-led consultancy that focuses on EMBA cohort development.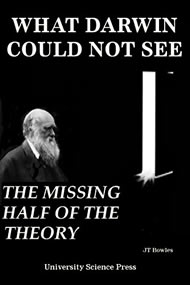 JEFF BOWLES '84
What Darwin Could Not See — The Missing Half of the Theory
Forgive Jeˆ Bowles if this sounds grandiose and possibly delusional, but he assures that it's not. After nearly 30 years of independent study in biology, Bowles has published What Darwin Could Not See — The Missing Half of the Theory.

Written in an entertaining, easy-to-follow style for laypersons and scientists alike, the book explains how this new view of evolution leads to many unexpected solutions to evolu-tion's remaining paradoxes, from how human hormones change with aging to the existence and purpose of sex.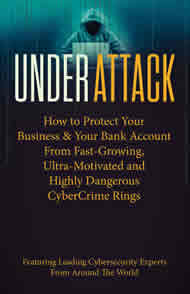 AHSUN SALEEM (EMBA Cohort 88)
Under Attack: How to Protect Your Business
& Your Bank Account from Fast-Growing,
Ultra-Motivated and Highly Dangerous CyberCrime Rings
Saleem gathers experts in the fi elds of cybersecurity and business tech-nology to address the ever-grow-ing threat of cybercrime. A 15-year veteran of the fi eld, Saleem and his team compile an extensive list of global information technology threats that businesses, govern-ments and organizations face daily, along with ways to help stave oˆ these assaults on your data.