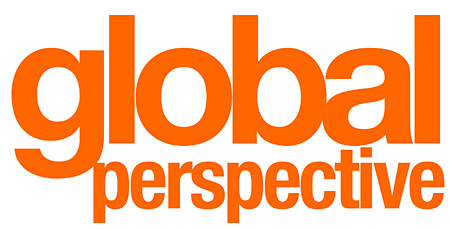 How Kellogg is shaping students into leaders who are ready to take on the world

By Amy Trang and Rachel Farrell

Megha Punreddy '09 knows what it means to "go global."

The second-year Kellogg student was born in India, raised in New Zealand, studied in China, visited Europe and Australasia, and now calls the United States her home.

And yet, Punreddy says that her Kellogg education has widened her global lens and exposed her to new ideas about international business. For instance, in her cross-cultural negotiation class with Jeanne Brett, the DeWitt W. Buchanan Jr. Professor of Dispute Resolution and Organizations, she learned about the importance of cultural sensitivity when working with businesses in different countries.

"It's very easy to get caught up in how you were brought up and the way you've seen business done [in your home country]," Punreddy says. "Something that might seem perfectly normal to you might be insulting in another culture. You can't talk the same way to different countries."

That's particularly sound advice in this day and age, as the global meltdown is demanding cooperation and collaboration on an international scale. The Kellogg School is preparing its students for this environment through experiential classes such as Global Lab and Global Initiatives in Management (GIM), which offer practical experience for solving business problems throughout the world. The International Business & Markets Program is encouraging professors across disciplines to infuse an international perspective in every class they teach. And the highly diverse student body, one-third of which originates from outside the U.S., is fostering cross-cultural dialogue in classes and study groups.

Intersecting "global perspectives" with the other "pillars" of a Kellogg education — intellectual depth, experiential learning, and leadership and social responsibility — "forms the whole" of the Kellogg experience, says Sunil Chopra, senior associate dean of curriculum and teaching and IBM Professor of Operations Management and Information Systems. "Our goal at Kellogg is to develop students into global leaders who make a lasting contribution to the world — a contribution of significance. And you can see that global is a big part of that."

Why go global?

A faculty member since 1989, Chopra has witnessed the evolution and expansion of the global curriculum at Kellogg. He attributes this change, in part, to Kellogg students.

Three years ago, Kellogg administrators took a closer look at global coursework after noticing students' increasing interest in international issues. Through a survey, they discovered that more than half of the student body had spent time overseas, a large percentage were voluntarily participating in GIM and about 80 percent were enrolled in a global elective.

Kellogg faculty also recognized that globalization was increasingly intertwined with the business world, and needed to be a part of the MBA experience. "Whether you like it or not, businesses are running globally," says Chopra. "What you cannot do is sit in a corner and say, 'I'm going to build a wall and what happens elsewhere is not going to affect me.' Global is where the opportunities are."

Chopra cites the fact that the U.S. accounts for only 25 percent of world GDP, compared to "about one-third not so long ago," he says. "That's because the rate of growth of other countries is much greater than here. I can't think of a stronger argument than that for business schools to take a global perspective."

The International Business & Markets Program is leading the school's efforts to develop its global curriculum. Directed by Torben Andersen, the Nathan S. and Mary P. Sharp Professor of Finance, the program seeks to infuse all Kellogg coursework with an international perspective. "The world is globalizing. It's not just a buzzword," says Andersen. "Almost any managerial job you can think of is related to some kind of global challenge, and students need the strategies and tools to deal with that."

Kellogg now requires every student to take at least one global elective, ranging from international business strategy to global marketing to international healthcare systems. Students also can choose to fulfill this requirement through completing a one-quarter exchange program in countries such as Argentina, South Africa or Switzerland. To date, more than 600 Kellogg students have participated in the exchange.

The world is their laboratory

The school's Global Lab, launched in 2007, allows students to gain practical experience with international business projects before they graduate.

In the lab, students are paired with global businesses to consult on corporate strategies, such as international expansion opportunities or new sales and marketing initiatives. Students contend with challenges such as managing client relations and identifying market information, says Paul Christensen, Global Lab faculty adviser, senior lecturer of finance and associate director of the International Business & Markets Program. At the conclusion of the lab, students spend about two weeks in their company's home country finalizing their research and presenting their recommendations to company executives.

"The reality is that most students will work for organizations with international connections," says Christensen. "This is a chance for students to turn the frameworks they've learned in class into real-world experiences."

This year, students are completing projects in Ghana, New Zealand and Egypt, among other countries. About 30 to 40 percent of the projects are sponsored by Kellogg alumni like Andrew Michell '06, who asked students to take on a marketing project for his family's alpaca apparel retail company, Michell & Co.

"There are so many different sides to this consulting opportunity, from [communicating] the social geography of the Andean Peru to consumers, to understanding what the profit-generating drivers are," says Michell. "As alumni … it is our turn to provide opportunities [for Kellogg students]. Better still if these opportunities add value to our businesses. It's a win-win that builds on the Kellogg spirit."

Hands-on experience

Launched in 1990, GIM continues to be one of the school's most popular courses, in large part because it prepares students for the challenges that come with doing business abroad. More than 400 students participated in GIM this year (see "Global Initiatives in Management").

Through GIM, students spend 10 weeks researching a business topic affecting a particular country. They then visit the country for a two-week field trip, during which they complete their projects and meet with business leaders. Recent student papers have focused on establishing a biotech presence in China and identifying marketing challenges for Brazil's soccer industry.

"It's an excellent opportunity to deepen one's perspective of a country's business and industry," says GIM Director Mark Finn, a clinical professor of accounting information and management.

Finn says the program plans to launch a Web site, similar to Kellogg Insight, where it can post students' papers. Because these papers address real-world issues, they "can be relevant and applicable to problems that decision-makers are facing on the ground in the local economy and markets," he explains.

Solving global health problems

Through the Kellogg School's Global Health Initiative (GHI) program, students are helping battle one of the world's most pressing public health issues: HIV/AIDS. Launched in 2004, GHI teams Kellogg students with their counterparts at Northwestern University's McCormick School of Engineering to bring health diagnostic devices to underserved populations in the world.

In March, Kellogg students travelled to Uganda to research the market need for portable HIV/AIDS infant tests. Before and after the trip, they collaborated with McCormick students to design and tailor the devices to end-users in that market. A company, such as Abbott Laboratories, may take on the manufacturing and distribution of the product if it determines that there is a viable need in the market. (The Bill and Melinda Gates Foundation also provides funding for this research.)

Partnering with these and other organizations has taught students how to build sustainability into a nonprofit business model, says Kara Palamountain '04, executive director of GHI and research assistant professor. Interest in GHI has grown, she says, as students have seen how partnerships make it possible for businesses and social responsibility to blend — and earn profits.

Perhaps most importantly, GHI teaches students how to tailor their approach to different regions of the world. "Students who go through GHI [understand how to] uniquely approach different countries for market opportunities," Palamountain says.

Many cultures, one school

The school's international students, who represent 32 percent of the student body, extend the global Kellogg brand.

Originating from more than 40 different countries, these students celebrate diversity at Kellogg through social activities and clubs such as the African Business Association and LAHIMA, the Latin American Hispanic and Iberian Management Association. Each year, these groups organize global-themed events like MOSAIC, a celebration of the school's diverse community, and conferences that gather international speakers to lecture on topics such as entrepreneurship or marketing.

To encourage more international students to apply to the school, the Global Ambassadors Program arranges opportunities for current international students to give presentations and meet with prospective students in their home countries. In December 2008 alone, Kellogg students hosted such events in 44 cities around the world.

Learning around the world

At the executive level, the school's offerings are just as rich. With four international campuses and one domestic satellite campus in addition to its home base in Evanston, the Kellogg School's top-ranked Executive MBA Program provides many opportunities for senior leaders to develop the frameworks they need to thrive in a global business environment.

All Executive MBA students converge onto the Evanston campus for a "Live-In Week" each year, completing courses in negotiations and crisis management, and building relationships with peers from the school's global partners. Also, nearly 90 percent of Executive MBA students can choose to take part in an elective "Live-In Week" during their second year. This international "Live-In Week" permits Executive MBA students in Miami, Evanston, and abroad — at the Leon Recanati Graduate School of Business Administration in Tel Aviv, Israel; the Hong Kong University of Science and Technology; the Schulich School of Business in Toronto; or the Otto Beisheim School of Management in Germany — to take classes on the campus of their choice for one week. Not only do these weeks provide students with an immersive academic experience, they strengthen the international network of Kellogg students and alumni.

A Toronto-based Kellogg student, for example, may choose to study Chinese business on the Hong Kong campus, or a German student might travel to Miami to study international finance.

"It gives students an extraordinarily intense opportunity to not only learn from the faculty, but also [understand practicalities] in these regions," EMBA Director Julie Cisek-Jones says. "Kellogg is a culture, not a place, and that culture pervades every campus."

The worldwide recession has heightened the need for global perspectives at Kellogg — but that's not where the value of a global education ends. Other social and economic problems demand broadly based solutions. "Look at the environment," Chopra says. "Look at shortages of oil and commodities. These are all global issues, so solutions are not going to come locally; they're going to come from some form of global thinking.

"So what does having a global perspective do for you? It allows you to think beyond yourself, your company, your country."

There's too much at stake, it seems, to think otherwise.