New Leadership for An Innovative Edge
Discover New Ways To Inspire Leading-Edge Thinking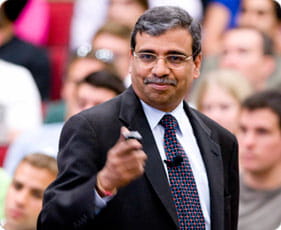 In order to challenge the traditional ways an organization does business, leaders must constantly improve the way they interact with their people. Throughout economic cycles, the need for well-trained leaders capable of unleashing the innovative spirit that exists in every organization has never been greater. Successful leadership is not a genetic gift, but a skill that requires personal insight, alignment of values to norms, discipline and perspective.
Acclaimed Kellogg faculty members will challenge executives to take an in-depth look at their own leadership style, values and impact. Participants create personal leadership plans to increase their effectiveness immediately. The seminar will teach executives how to recharge their workplaces and reevaluate the way they relate to employees on a personal and professional level using personal stories and examples of effective leaders across a wide range of industries. This highly interactive seminar explores innovative leadership tools to help executives empower all employees to excel.
Innovation Series
You may combine this program with
Creating a Culture of Innovation
to participate in the
Innovation Series
. When taken consecutively, these programs are offered at a discount. Combining the programs provides leaders with tools to foster innovation both at the organizational and individual level.
Connect with the Kellogg School of Management and stay up to date on the findings from our latest research. Followers of Kellogg will receive updates on trends in executive education and upcoming courses at the Kellogg School of Management.