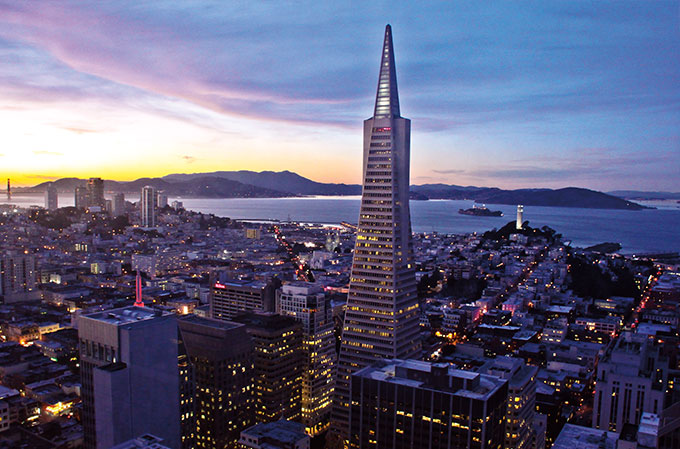 You are here
Strategist-turned-inventor maps out a new path
"There are 105 trillion ways to design this two-by-two grid of four maps."
Justin Smith '09
Creator and maker, J-Storm Urban Maps
Call it destiny. In August, when Justin Smith '09 quit his strategy and marketing consultant post at 3D software vendor Autodesk to focus on his 3D map business, he became the fourth generation in his family to file a patent, become an inventor and follow his entrepreneurial dreams.
"[Autodesk] was my dream job and I left it; it was very counterintuitive," Smith says. "At the same time, it was to do something very cool. It was a long time coming."
Blame the maps, the inspiration behind Smith's 3D printing business, J-Storm Urban Maps. He came up with the idea last year after discovering TechShop San Francisco, a communal workshop space that provides access to 3D printers, laser scanners and other tools. Soon, Smith found himself spending three or four nights a week there after working at Autodesk all day.
One day, Smith decided to try and make a map of San Francisco. Using data from several maps, some design programming and a laser cutter, Smith produced a 3D map. He used the map to craft key chains, coasters and wooden square artwork. At the coaxing of his TechShop friends, Smith founded J-Storm Urban Maps and raised more than $20,000 through Kickstarter to buy a laser.
Today, while creating commissioned "cubicle art" is still Smith's favorite use for the maps, he is also exploring ways to turn them into tracking codes. Scanning those codes using a mobile app called Layar can reveal images, video and other digital content — a technique known as augmented reality.
"Augmented reality is part of this whole digital transformation we're going through right now," Smith says, adding that the trackers could be embedded with information about local destinations, among other things. "There are 105 trillion ways to design this two-by- two grid of four maps."
Recently, Smith returned to his hometown of Grand Rapids, Mich., to compete in Art Prize, a social-media art competition, as well as a competition to come up with an idea for how to use a local gallery.
Though his projects keep him traveling, Smith says he remains firmly planted in the Bay Area, where his wife Clara Lee '09 works on Apple's iPad team. He's also applied for a patent in the tech sporting-goods market.
Looking back, he has no regrets about going solo. "I had so many ideas and inventions that I was working on and didn't have time to finish," he says. "I didn't want that to happen again."