2012
Hannah Gay has recently launched her own social impact consulting firm, malinaSI Social Impact Consulting, aimed at helping smaller to mid-size nonprofits and social enterprises implement systems to increase their impact given their limited resources, with a particular focus on metrics and evaluation. She is excited to already be partnering with a few Kellogg alumni in this exciting new work!
Valerie Wong Meyer and Kellogg JV Daniel Meyer welcomed the birth of Emilia Noelle on August 14, 2016, in Burlingame, California. Valerie is senior director of partnerships, managing the U.S. studio network for fitness membership ClassPass, and Daniel works at Intuit, where he runs the QuickBooks POS business.
Frank Wittkampf is celebrating three years at McKinsey, and rapidly closing into two with massive tech. How to describe three amazing years at McKinsey? Redesign a high tech product; Grow an adTech startup; Change FE/BE of an internet company; Develop B2B value prop for a social network.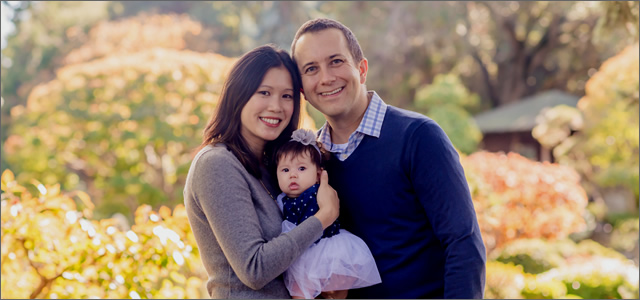 Valerie Meyer '12