1986
David Graves has recently transitioned from more than 20 years as a general manager to management consulting. He has joined Tuscany Strategy Consulting, a firm started by Kellogg alum David Long '98. Their boutique firm in Baltimore serves clients in several sectors including education, health care, nonprofits, arts and consumer goods. He says that it has been great to apply his many years of general management experience and Kellogg education to the benefit of a wide variety of clients.
Fred O'Connor was interviewed on the Comcast Newsmakers TV show for his work with inner-city scholarships for students in the Archdiocese schools through the Big Shoulders Fund. The Illinois Mentoring Partnership held the first statewide recognition event to honor National Mentoring Month, and Fred was honored as a "Champion of Youth Mentoring" with the inaugural Impact Award through his work with PEAK: The Partnership to Educate and Advance Kids.
Nikki Pope spent much of 2016 working with Ginger Campbell '86 on an audiobook version of her book, Pruno, Ramen, and a Side of Hope: Stories of Surviving Wrongful Conviction. Ginger's company, Snap Productions, was key in securing Whoopi Goldberg and Bill Kurtis as narrators. Spending the afternoon in a recording studio in NYC with Whoopi is not something she ever would have imagined she'd be doing. You can support a worthy cause and hear her amazing performance when you buy a copy at amzn.to/2ffcqAd.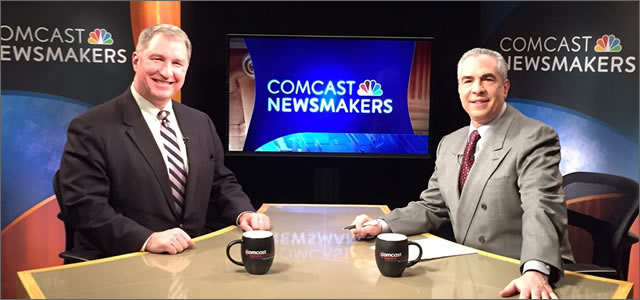 in the news, Comcast Interview for Fred O'Connor '86 on the value of volunteering in our community