Peter Klibanoff
<![if !vml]>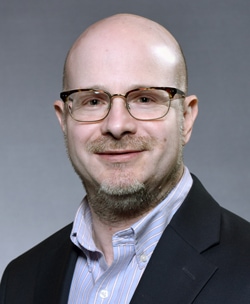 <![endif]>Professor of Managerial Economics and Decision Sciences Peter Klibanoff joined the Kellogg School of Management in 1994. He teaches economics of competition at the MBA and Executive MBA level, statistics at the MBA level, and decision theory at the doctoral level.
His research interests span a broad range of topics in economic theory. Some topics of special interest include decision theory, especially issues related to modeling uncertainty and ambiguity; the effect and mitigation of externalities; optimal regulation; decentralization versus centralization; game theory; and behavioral finance.
PhD 1994, Economics, Massachusetts Institute of Technology.
Publications
Selected Working Papers
Teaching
CV
My Official Kellogg Faculty Information Page
Managerial Economics and Decision Sciences
Kellogg Home Page
You can send me e-mail at peterk@kellogg.northwestern.edu
2.2018