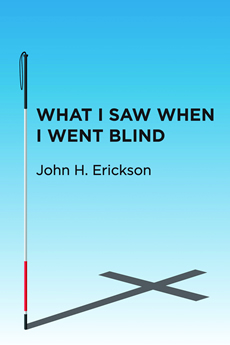 JOHN ERICKSON '79
What I Saw When I Went Blind
When he was a 12-year-old boy in River Forest, Illinois, John Erickson was suddenly hit with severe headaches. Three years and nine life-saving operations later, he was legally blind due to pressure on his optic nerve.
Undaunted, Erickson went on to complete his MBA at Kellogg and hold a long career in finance at First National Bank of Chicago, LaSalle Bank and the Kovitz Investment Group. What I Saw When I Went Blind is an autobiographical account of Erickson's adventurous life that includes climbing the Hancock Center, rappelling down the side of the Wit Hotel, sailing on Lake Michigan, skydiving in California and bungee-jumping in Australia.
Originally published two years ago, Erickson has rewritten the book based on new recommendations from publishers, agents and friends. "It includes many of the things I learned during my experiences at Kellogg," Erickson says.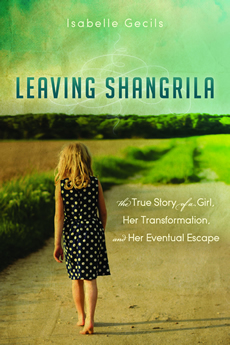 ISABELLE GECILS '98
Leaving Shangrila: The True Story of a Girl, Her Transformation and Her Eventual Escape
As a young girl growing up in rural Brazil, Gecils found she was trapped in a "corrupt adult world filled with manipulation, coercion, abuse and lies," thanks to ineffectual parents and a predatory stepfather who also led a cult. Leaving Shangrila, a memoir, traces Gecils' journey from Brazil to France and eventually the United States, escaping one life to create another.
Today, Gecils has built a life for herself as a project director for Opinion Dynamics, a consulting firm that specializes in energy evaluation and advising, as well as social, behavioral and market research. She hopes Leaving Shangrila will inspire others as a tale of triumph over adversity.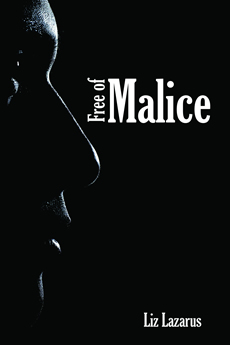 AMY LAZARUS '00
Free of Malice
After graduating from The Georgia Institute of Technology and working for General Electric's healthcare division for several years, Amy Lazarus earned her executive MBA at Kellogg in 2000. Since then, she's moved back to her home state of Georgia, where she recently finished her debut novel, Free of Malice, writing under the pen name "Liz Lazarus."
Free of Malice is a legal, psychological thriller about Laura Holland, who finds a stranger in her bedroom one night. Haunted by nightmares of her attempted rape — and the jail time she would've received had she shot him — Laura buys a gun and starts writing a fictional legal case with the help of a criminal defense attorney. But soon, she realizes the attorney knows more about her than he should.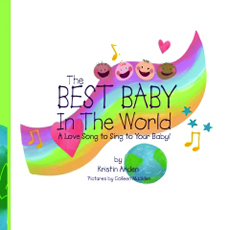 KRISTIN VELEY MARKOVICH '08
The Best Baby in the World:
A Love Song to Sing to Your Baby
After marrying classmate Michael Markovich '08 in 2014 and having their first child, Gavin, Kristin Veley Markovich decided to start writing children's books in her spare time.
Her first book, The Best Baby in the World, is filled with illustrations, lyrics and sheet music that offers parents an original love song to sing to their baby.
The book has all the makings of a new bedtime tradition for parents of young children with its easy-to-follow lyrics and bright, beguiling illustrations courtesy of Colleen Madden, an alumna of The Second City in Chicago, who recently illustrated Mariah Carey's holiday children's book.