2008
Brian Carter is the new senior deputy director of asset enhancement at the Texas General Land Office under the direction of Commissioner George P. Bush. He oversees a restructured division that seeks to increase revenues that benefit the Permanent School Fund (PSF), a $34 billion dollar fund that supports public schools throughout the state. The Asset Enhancement division includes a wealth of program areas including mineral leasing, real estate services and asset management.
Redbox announced the promotion of Matt James to senior vice president of operations and merchandising. James most recently was vice president of inventory and logistics. James, who is based out of the kiosk-vendors' Chicago headquarters, spearheads a team of more than 1,400 employees across Redbox's field operations, machine support, inventory, logistics, strategy and analytics teams. His team oversees inventory stocking and optimization, title merchandising, kiosk repair, and preventative maintenance across the network.
W. Shannon Jones is the founder and managing partner of Halstatt Search Partners, a Naples, Florida-based private equity practice that acquires family-owned businesses in partnership with entrepreneurs who assume day-to-day leadership of the businesses. In January 2016, HSP acquired its first company, and is now partnered with Ayo Phillips '15 in the search for the next acquisition.
Vivian Lee and Matthew James '08 are thrilled to welcome their new baby boy and future Wildcat, Alexander Dylan James. Matt is now senior vice president of operations and merchandising at Redbox and Lee is an executive director of strategic initiatives at Chicago Public Schools.
Scott McKinney and Tracy Johnson McKinney '07 welcomed Katherine Paige into the world in March 2015. In August, the McKinney's relocated to Houston where Scott took the role of vice president of investor relations for Mattress Firm (MFRM), the nation's largest mattress specialty retailer with more than 2,300 stores in 41 states. Tracy continues to work in business development at American Express. Big brother Clayton is adjusting to having a new sister and winter with no snow.
Laura Smolen and Drew Vogel were married on Oct. 17, 2015 in a beautiful ceremony in Houston, Texas. Many Kellogg alumni were in attendance, including Dana Dimitri '08, Luzmarina Lalli '08, Kristin (Guilbault) Pech '08, Amy Gonzalez '08, Melissa (Hogg) Kinzler '08, Denise (Kiang) Mann '08, Amit Singla '07 and Christian Bryzinski '09. After their wedding, Laura and Drew celebrated by going on an amazing honeymoon to Australia and New Zealand.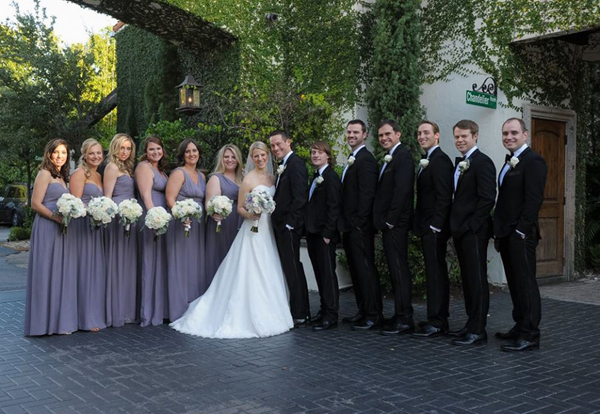 Laura Smolen '08
and Drew Vogel were married on October 17, 2015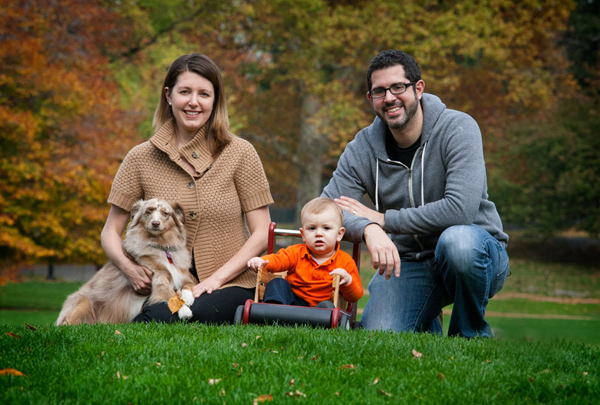 Kristin (Veley) Markovich and Michael Markovich (both '08) welcomed their first child, Gavin, last December