2006
Terence Patterson has been named president & CEO of the Downtown Memphis Commission (DMC). The DMC mission is to improve the economy of Memphis and Shelby County, the largest city and county in the state of Tennessee, by coordinating aggressive public/private strategies and deploying resources to promote the redevelopment and economic growth of the Central Business Improvement District. He is the youngest ever and first African-American to serve in the role since its creation in 1977.
Michelle (Devereux) Schumaker and husband Oren welcomed Dean Graham on Oct. 20, 2015. Dean joins the family with big brother Wyatt, 2. Schumaker and family reside in Evanston. She works at Google Chicago as head of sales development for the retail and tech sectors.
Jeremy Wacksman has been named chief marketing officer at Zillow, Inc. Since joining the team in 2009, Wacksman has been a key player at the company, helping grow the organization into a household name. He was also instrumental in Zillow's pivot to mobile. In his new role, Wacksman will run all consumer marketing and oversee product management and strategy for the organization.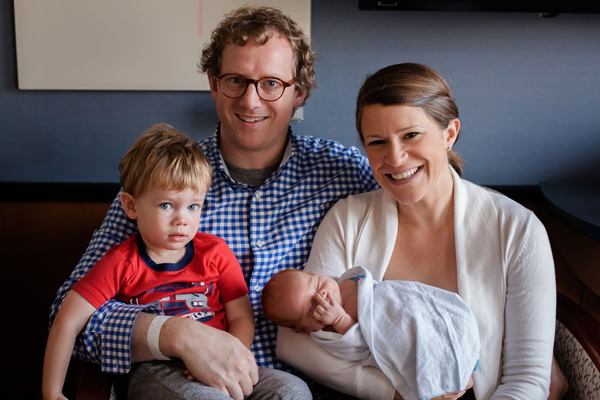 Michelle (Devereux) Schumaker '06 and husband Oren welcomed Dean Graham on Oct. 20, 2015