On July 12, both Gabriel Biguria and Gianfranco Ferrari '95 completed the famous Challenge Roth Ironman distance triathlon in the town of Roth, Germany, which turned out to be an incredible experience. To top this, Biguria is registered to race the Marathon des Sables in April 2016, right before Reunion (which many plan to attend, he hopes). He plans to carry a Kellogg banner during the race, which he is participating in to help support at-risk kids in Guatemala. The MDS is known as one of the "toughest races on Earth," where you run with all your food and kit for 150 miles in six days through the Sahara desert.
James J. O'Connor was recently named partner at William Blair, a global investment banking and asset management firm based in Chicago, which is independent and employee-owned.
Sven Zehnder is about to go live with FANJOIZ, a social media platform for sports fans. The journey hasn't always been easy. It lasted much longer than expected and it required persistence and flexibility, consumer insights and creativity, a thick skin and savings, but most of all patience. However, looking back, it has also been a highly rewarding experience and Zehnder is hopeful that this is just the beginning. Looking forward to seeing many of you in May in Evanston.
Kris (Kisska) Mehigan published her first short story, "The Sevens," in the Murder Under the Oaks mystery anthology in 2015. Her second short story, "A Colonial Grave" will be published in Virginia Is for Mysteries: Volume II this spring. Her author website is KristinKisska.com.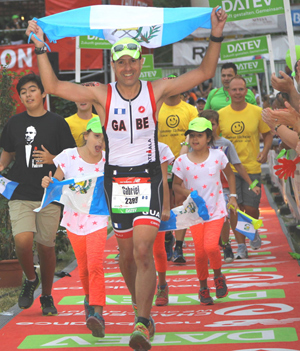 Gabriel Biguria '96 crosses the thrill of the finish line with his daughters and nephews at the Challenge Roth Triathlon in Germany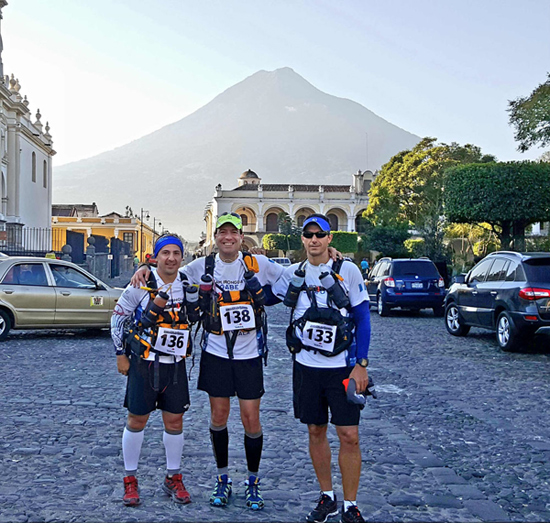 Gabriel Biguria '96 (center) trainning for the Marathon Des Sables in Guatemala