1993
After 17 years with the leading executive search firm Egon Zehnder — the last eight building their Beijing practice — Walter Hungerbuhler has taken his well-deserved retirement. He spends about half of his time at his farmhouse in the Dordogne, France area and the remainder of the year mostly in Asia. When not trying to improve his golf game (a hopeless task), he is busy with exploring PE opportunities focusing on Asia frontier markets (e.g. Mongolia). He also enjoys visiting his wife, who works for NGOs in Nepal.
Friendly Auto Group Managing Partner and President Eric Kahn expanded his brand's reach with the acquisition of Feder's Acura of Middletown. In 2007, he acquired the group's flagship store and turned it into the number one volume dealership in the mid-Hudson Valley. In 2012, he completed his fourth acquisition in six years with Friendly Ford, 2015's fastest growing Hudson Valley dealership. Kahn also owns and manages two luxury-brand Albany-based dealerships.
Jeff Walsh said it was great to see some buddies in August at a guy's retreat in Steamboat, Colorado with Dale Zeh '93, Andy Jolls '93, Scott Pofcher '94, Mike Axelrod '94 and Jimmy Maffezzoli '93. He also had a great and fun dinner with Jeff Lime '93, in Baltimore recently. Jeff looks exactly the same.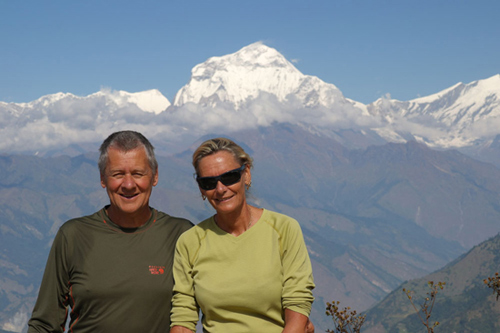 Walter Hungerbuhler '93 (left) and his wife trekking the Annapurna range of Nepal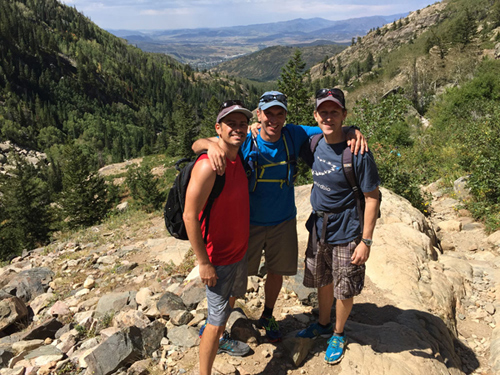 Guys retreat in Colorado with (from left) Andy Jolls, Jimmy Maffezzoli and Jeff Walsh (all '93) Not pictured: Dale Zeh '93, Scott Pofcher '94 and Mike Axelrod '94.