1983
Philippine Finance Secretary Cesar V. Purisima was named Finance Minister of the Year 2015 by FinanceAsia. It's the second year in a row that Purisima has won the award from the publication and his sixth in total during his six-year tenure under the Aquino Administration. Awarded Jan. 27, 2016 in Hong Kong, Purisima's recognition brings the Philippines full circle, having completed its turnaround from the "sick man of Asia," to the region's resilient bright spot with the fastest five-year growth in 40 years.
Robert Howard was elected to the board of directors of Beyond Booksmart, a company helping young people with executive function skills deficits.
Colin McKechnie has relocated to Hong Kong, where he has taken on the role of regional head for JPMorgan's Asia-Pacific custody and fund services division.
Cesar V. Purisima '83 is named the 2015 Finance Minister of the Year by FinanceAsia magazine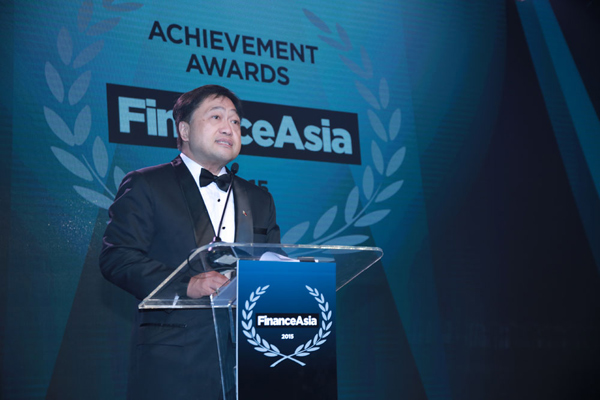 Philippine Finance Secretary Cesar V. Purisima '83 speaks at the FinanceAsia 2015 Awards