2012PT
Life has been busy for Luka Erceg since graduation. He had a baby boy on his own birthday in January. He was at Kraft Foods when it spun off its grocery and snacks business. Through the guidance of his Kellogg career coach, he landed a new job with Procurian as the marketing procurement lead at Harley-Davidson. Yes, he does ride and has let his hair grow out.
Sataza Contemporary Grill, founded by Kellogg and Booth entrepreneurs including sales and marketing officer Soraiya Vasanji, just celebrated its one-year anniversary in Chicago. Sataza is a fast-casual grill restaurant in the West Loop.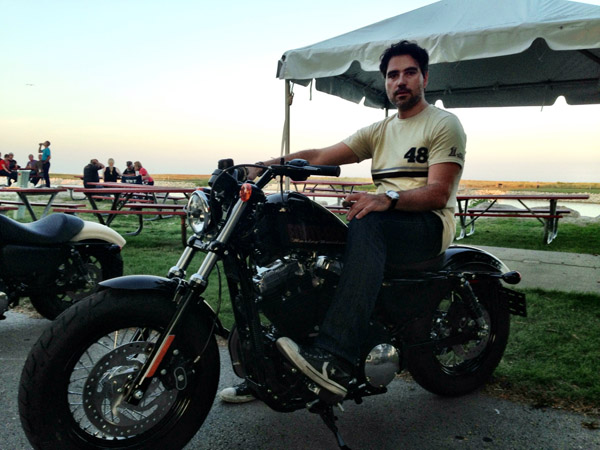 Yes, this is Class of 2012 alumnus Luka Erceg's office, work clothes and actual work.