2011
Ugo Posada has joined the Social Investment Bank as its director of management consulting. BIS is a nonprofit in Colombia focusing on bridging sources of capital, including impact funds, philanthropists, foundations and for-profit businesses, with social businesses and projects looking for funding in areas such as housing, education, agriculture and health care. Ugo brings his experience in consulting, having worked for Bain & Co. in London and Mexico City, to help BIS clients better define their strategies.
Andy Lorenz married Sofía Totera on Aug. 16, 2013, in Germany after having met each other during the wedding of Taco Smalberg and Sole Araoz in Mendoza, Argentina, in February 2012. They held a wedding celebration March 1, 2014, in Mendoza, hosting several 2011 Roadrunners.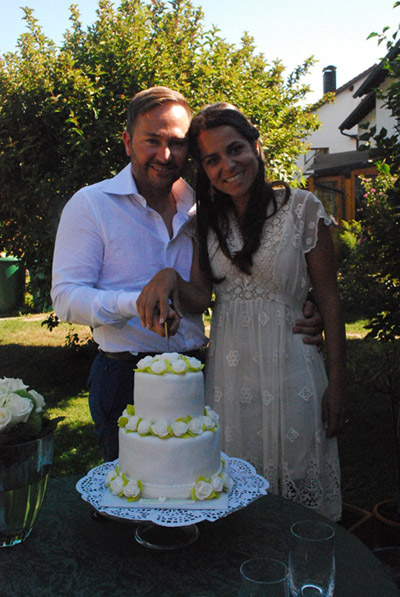 Sofía and Andy Lorenz '11 cutting their wedding cake in the garden of Andy's parents' home.