2008
This summer marked Aline Baly's fifth anniversary at her family's estate, Château Coutet, a first classified growth of 1855 located in Bordeaux's Sauternes region. It's been a year full of wonderful news and even some surprises, including the appearance of a bottle of Château Coutet 1919 in the third episode of the fourth season of "Downton Abbey," where Château Coutet was featured along the prestigious first-growth Château Haut Brion.
Rebekah Scheinfeld and her husband, Ben, welcomed daughter Phoebe into the world in July 2013, and everyone is doing well. Mayor Rahm Emanuel appointed Rebekah commissioner of the City of Chicago's Department of Transportation, responsible for planning, building and maintaining the city's transportation infrastructure, including streets, signals, street lights, bridges, downtown L stations, bike lanes and the bike-sharing system.
Paul Shaw recently began a role as strategic planning and performance manager with the District of Columbia government. He is responsible for the districtwide performance management system, development of human capital metrics and leading other strategic initiatives, such as the development and implementation of the district's telework program.
Andy Anderson married Kelly DeWitt in Sonoma on Sept. 21, 2013.
Kelley Staples Benson and her husband, Emmanuel, welcomed their second child, Enzo Pierce Benson, on Aug. 21, 2013. Enzo evens out the family as the couple already has a 3-year-old daughter, Chloe. The Benson family resides in Atlanta, where Kelley works in B2B marketing and sales strategy for Delta Air Lines.
Kuba Tymula followed his wife yet again and moved to Sydney in June 2013, their fourth city since leaving Evanston! Agnieszka joined the faculty of economics at the University of Sydney, and Kuba remained with McKinsey. The whole family, including Julia, 8, and Robert, 5, are settling in fine. Living three blocks from Coogee Beach has a great calming effect.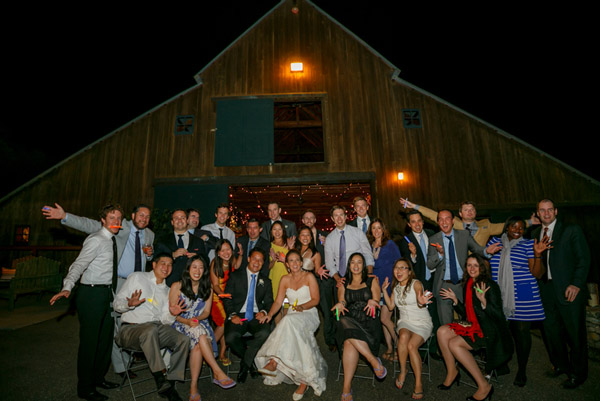 Andy Anderson '08 married Kelly DeWitt in Sonoma, Calif. on Sept. 21, 2013. They celebrated with '08 classmates Erik and Denise Mann, Chris Moschner, Paul Johnson, Matt Krehbiel, Nate Anderson, Brian and Cat Boroff, Agnes Liou, Ryan Komppa, Kevin Van Culin, Matt James, Vivian Lee and Chinelo Okonkwo, and Kellogg alumni Adam Sabow '04, Stephen Okeefe '04, Sue Sabow '03, Alice Wu '06, Julian Millikan '07, Eric McGimpsey '07 and Alex Keisner '09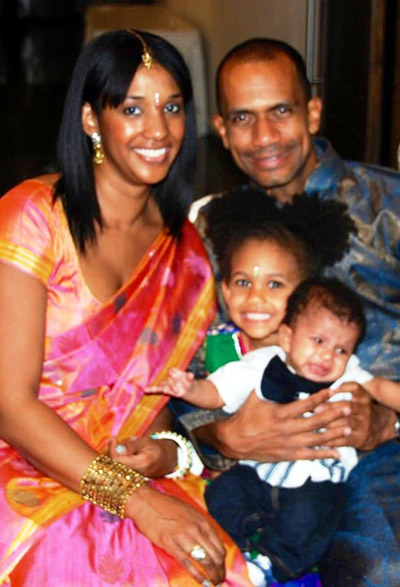 Kelley Staples Benson '08 with husband Emmanuel, daughter Chloe and son Enzo on a recent trip to India.