2006PT
Tom McCarthy is still living in the Chicago area as a vice president of sales and consulting for the private wealth management firm AssetMark. AssetMark serves independent financial advisers looking to outsource the investment management component of their business
Currently BP's strategy and business development manager for petrochemicals in the United States, James McKenna has been at the company since 2001, holding positions in Supply and Trading and Refinery Operations, in addition to his current role. He and his wife, Lisa, enjoyed the arrival of their first child, Lauren Elise, in April 2013.
Santiago Morales is now working for Saudi Aramco as a supply chain manager and living in Saudi Arabia. He and his wife moved in July 2013.
Todd Blanding recently moved companies to GI Partners, where he is vice president in Real Estate. Consequently, Todd and Kim Blanding moved from Chicago to Palo Alto, Calif.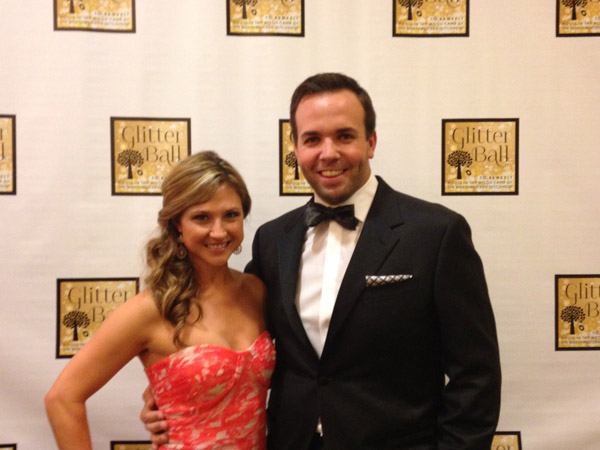 Glitter Ball, November 2013, with Tom McCarthy '06 and wife Sharon.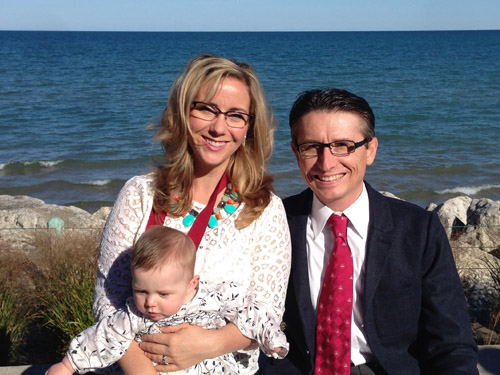 Jim McKenna '06 with wife Lisa and daughter Lauren.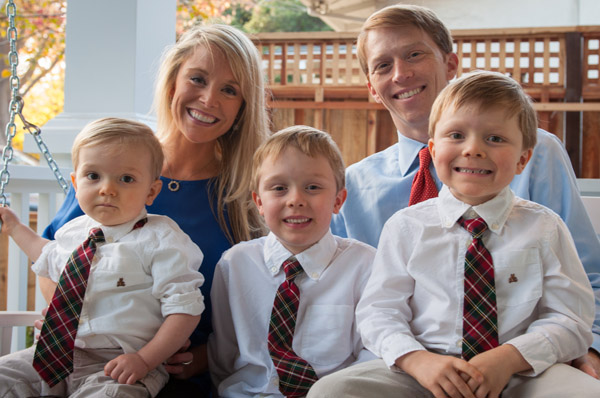 Kim and Todd Blanding '06 with their family.