2006
Eric and Emily LeMaster O'Brien welcomed Elizabeth "Belle" to the world on Dec. 20, 2012, in Atlanta. Thankfully, there was no risk of a delivery on the Brooklyn Bridge this time around. Arriving three weeks early, Baby Belle was quite the Christmas surprise, especially to big brother Ellis, 3, and was quickly declared "small but feisty" by her nurses.
Steve Yang moved to Seoul with his family in March 2013 to be the general manager of the Cummins Korea distribution business. He had previously been living in Ho Chi Minh City while serving as the managing director of the Cummins Southeast Asia joint venture, covering Vietnam, Thailand, Cambodia, Laos and Myanmar. Steve and his wife, Mi-Ae, welcomed their second son, Zannur, in November 2012. Their first son, Ander, is ecstatic to be a big brother.
Omer Atesmen and Taira Hall-Atesmen welcomed with joy the birth of their first son, Grayson Kemal Atesmen, on Oct. 23, 2013, in Los Angeles. From his very first moment, Grayson has become the light of their lives. Omer, Taira and Grayson reside in Manhattan Beach, Calif.
Michelle (Devereux) Schumaker and husband, Oren, welcomed their first son, Wyatt Reid Schumaker, on Sept. 5, 2013. The family also relocated in July 2013 back to Evanston. Wyatt is already a Wildcat fan in training, attending his first NU football game this fall. Michelle continues to work at Google in Chicago.
After several years as the Full-Time Program Academic Advisor at Kellogg, Kalpana Waikar recently moved into a new role managing academic services, which will include building a new advising team and other initiatives to enhance the student academic experience. She hopes classmates will stop by her office in Student Affairs when they are back at what is now known as "The Jake."
Brad O'Dell and his wife, Amy, are excited to announce that their daughter Anna Rose arrived as a happy 2.5-year-old this winter. With a little luck, and some poor parental controls, hopefully their second daughter, Nora Finley, will be tech-savvy enough to announce her December 2013 arrival herself. Look for that sometime in 2016.
It's been a big year for Gloss48.com co-founder Laura Bronner. After completing a round of fundraising in May 2013, her beauty e-commerce baby launched in November with a big event in New York for beauty editors and bloggers. It's been a crazy ride, with a response that has far exceeded expectations. Laura's other baby, Owen, is now 16 months but looks like he is about 3 years old.
Matthew Forti and his family moved to the Philly area after eight great years in Boston. Matthew returned to Chicago for One Acre Fundís Seventh Annual Gala this past December honoring Professor Harry Kraemer '79. Many thanks to fellow 2006 alums Keech and Akshay Shetty, Steve Waddell, Bill Bennett, Paul Wormley, Kirsten Hull, Andrea Dieckmann, Jenny Mehlman, Jordan Shields, and thanks to the hundreds of Kellogg alums who continue to support One Acre's work!
In October, Nitasha and Navin Kumar welcomed the arrival of their daughter, Annika Meena Kumar. Her hobbies include learning to roll, chewing on her hand and looking at bright lights.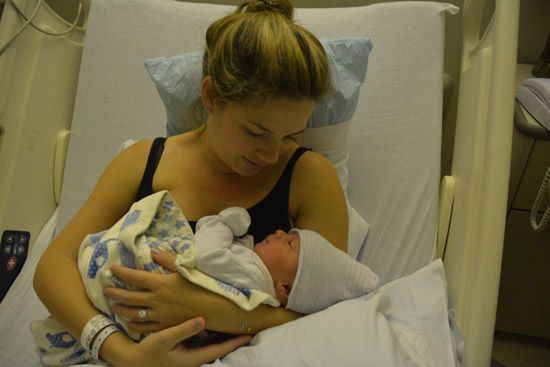 Birth of Grayson Atesmen, with Taira Hall-Atesmen '06.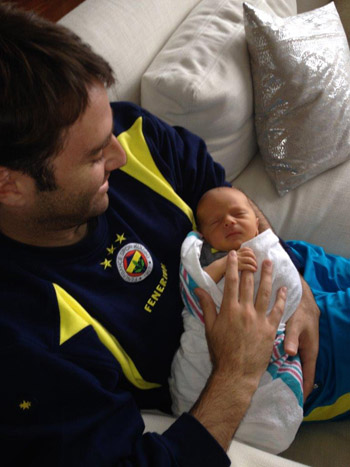 Grayson Atesmen with his father, Omer Atesmen '06.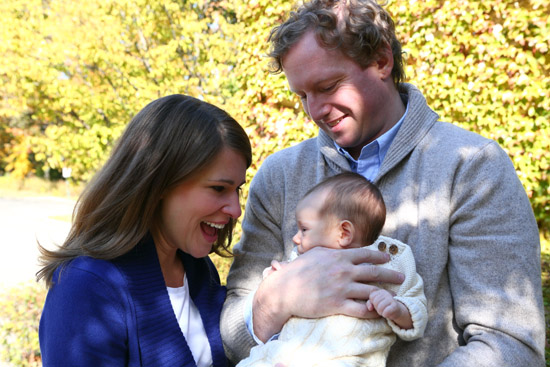 Michelle (Devereux) Schumaker '06 with husband Oren and son Wyatt.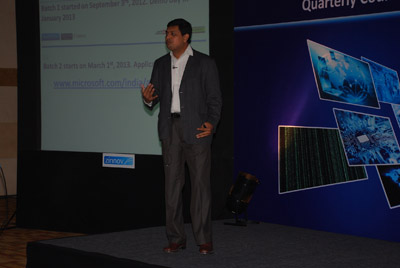 Prashant Gupta '06 launching Microsoft Accelerator in India.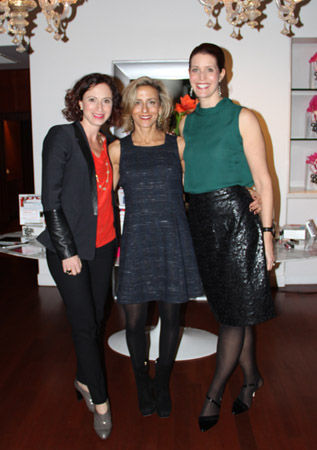 Jill Kravetz, Jodi Slater and Laura Bronner '06 at the Gloss48.com Launch Party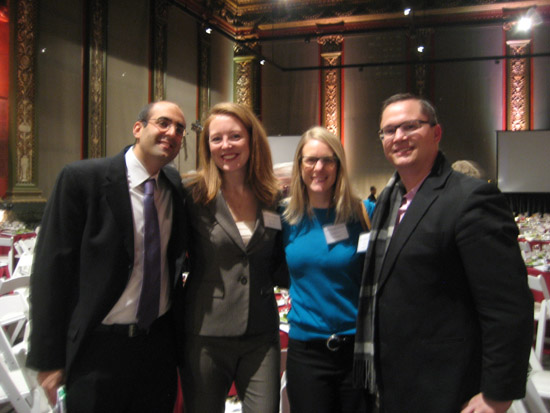 Kellogg '06 alums Matt Forti, Kirsten Hull, Andrea Dieckmann and Bill Bennett celebrate at One Acre Fund's Seventh Annual Chicago Gala on Dec. 11, 2013.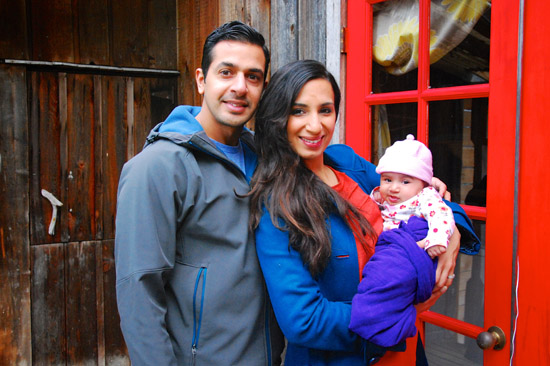 Navin Kumar '06 and wife Nitasha with their new arrival, Annika.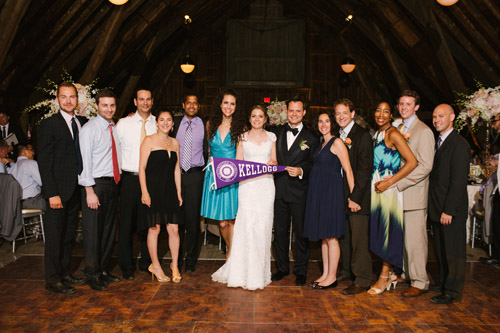 Kellogg alums celebrated the wedding of Jonathan Hopkins '06 to Justine Pokoik in Rhinebeck, N.Y. this September. Pictured from left to right: Ben Riefe '07, Jon Barack '06, Yaron Oren '06, Amanda (Mosseri) Oren '06, Amit Singla '07, Marisa Gottlieb '08, Lyndsi (Caracciolo) Lee '08, John Lee '07, Lebonee (Price) Kittredge '07, Tad Kittredge '06, and Ken Rice '07