2005
In December 2013, Aterian Investment Partners completed a final close on its second private equity fund. Aterian Investment Partners II LP closed with $257 million of capital commitments. Brandon Bethea currently serves as a partner and co-founder of Aterian along with Michael Fieldstone and Chris Thomas. In September 2013, Brandon and his wife, Linda, completed a 10-day adventure to Israel and Turkey, including dinner in Istanbul with Nate Shanok and Emily Von Kohorn.
Daniel Custodio is happy to announce the addition to his family of a second baby girl, Eliana Paz. Eliana was born at home and weighed a healthy 7 pounds, 2 ounces. Her middle name is in honor of the Mexican poet Octavio Paz, who authored "La Piedra del Sol."
Andre do Valle is currently living in Miami with his wife, Carolina, and daughter Amelia, who just turned 2. He left management consulting in 2008 for the startup world and is currently doing venture capital advisory while running his company, Handprint.
Christian Walters is still with Harley-Davidson and back on the commercial side of the business as USA managing director after a role leading the General Merchandise product group. Kristin '04 remains at Northwestern Mutual with Mason Street Advisors, also in Milwaukee. Time is flying, much of it occupied by their son Joseph, 6, and daughter Gracie, 4. Gracie must be bound for Northwestern since she loves anything purple!
Mike Baird says hello from the Washington, D.C., area, where he still loves tech and is finally taking it to the next level. He recently spun off one of his groups at Cisco into a new company called Avizia, which focuses on using video technology for telemedicine and distance learning. He loves the daily challenge of figuring out how to run a business. He welcomes any advice.
Carlo Portes and his wife, Marion, welcomed their first child this past year, Ryan William Portes. He's already keeping his parents busy and can't wait to be a Big Dog at Kellogg!
Amit Saraf has doubled the size of his family with the addition of a new baby boy, Sohan, and baby girl, Shaily. The Sarafs have been changing a lot of poopy diapers and couldn't be happier!
Tom Stroud married Emily Filpi on Sept. 14, 2013, at Washington Square Park in Chicago. They were engaged in May 2012 after meeting in 2010. Emily is from the Chicago area and is an assistant appellate defender for the State of Illinois. Many of Tom's Bullfrog sectionmates and their spouses took advantage of the event for a reunion.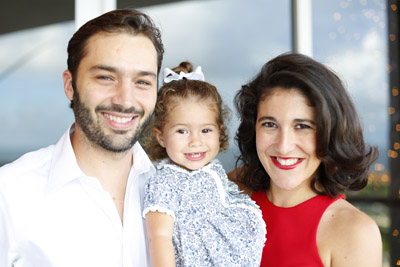 Andre do Valle '05 with wife Carolina and daughter Amelia.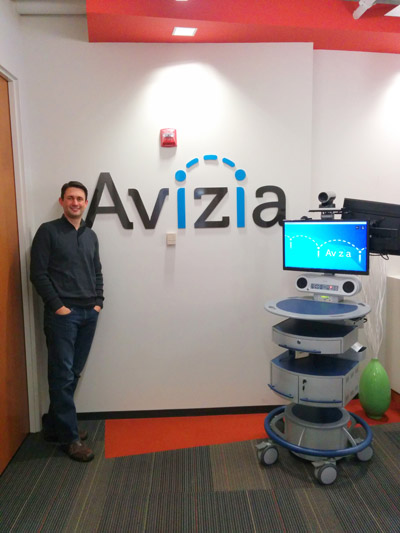 Mike Baird '05 in the Avizia lobby with their signature telemedicine product, the Clinical Assistant.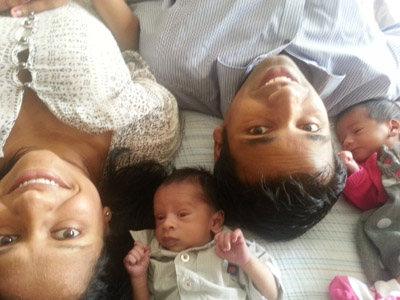 Priya Saraf, Sohan Saraf, Amit Saraf '05 and Sohan Saraf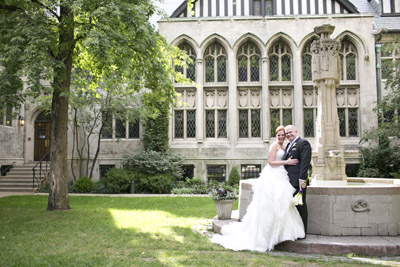 Tom Stroud '05 and Emily Filpi.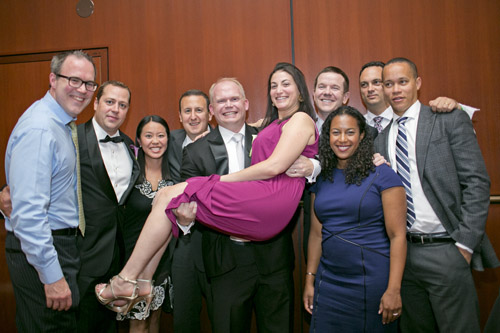 The Kelloggians in attendance at the wedding of Tom Stroud '05, with Tom following through on an inside joke about "carrying Rachael through Kellogg." Left to right: Mickey Fisher, John Nichols who also acted as officiant, Meranee (Phingbodhipakkiya) Naaman, Charles Naaman, Tom Stroud, Rachael Lester, Mike Wright, Kaya (Davis) Murray, Ryan Pryznyk, Devin Murray. Alan Yengoyan '04 is off camera.