2003-PT
Brian Dolk completed his JD at The John Marshall Law School in Chicago. He also earned a Master of Laws (LLM) in information technology and privacy at The John Marshall Law School.
Lisa Jericho left the corporate world for a new role at the Chicago-based not-for-profit Feeding America. Feeding America's mission is to feed America's hungry through a nationwide network of member food banks and engage the country in the fight to end hunger. Lisa's role is senior vice president of information technology.
Chris Long was named president & CEO of Cappex.com.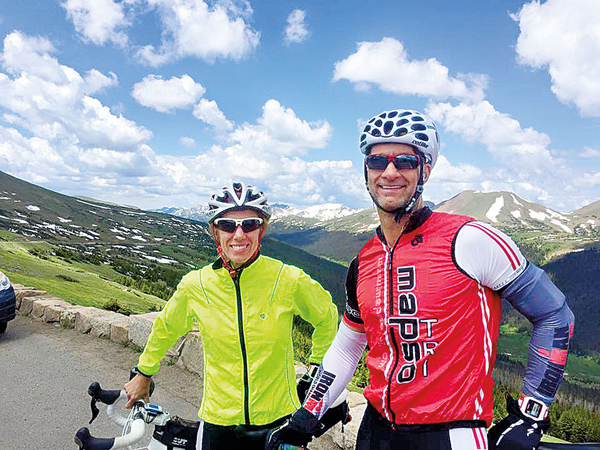 John Bye '03 and Chris Kachinsky-Bye on top of Rocky Mountain National Park during their annual IronMan training week in Colorado