Resume Database for Current Kellogg Students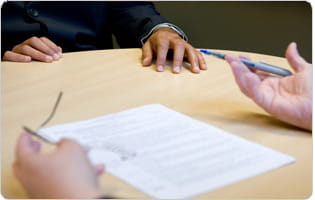 The Kellogg current-student resume database is available to help you identify students whose backgrounds best fit the requirements of the position you are seeking to fill. The resume database becomes available in August for second-year students and in November for first-year students.

Recruiters can find, e-mail and keep notes on candidates through the database, which makes it an ideal pre-screening tool for use in preparing invitation lists for closed interviews. Some companies also use the database when they would like to target students directly for specific openings.
Click here to order the Class of 2014 Full Time and/or Class of 2015 Internship Resume Databases
Kellogg Alumni Resume Database
This database of more than 700 candidates enables you to identify and recruit experienced Kellogg talent in one centralized location. Employers can search for candidates by geography, function, industry, language skills, key words and more. Easily find candidates that match your search criteria. Review resumes online or print them for your records. New resumes and profiles are posted every day.
Kellogg Executive MBA Resume Download
The Kellogg Executive MBA Resume Book is now available for downloading free of charge. The Resume Book is voluntary and includes current Executive MBA students and recent EMBA graduates who may be open to a career conversation. The Kellogg School believes that management skills can be taught and applied across a wide range of organizations. General managers learn how to lead across functional boundaries to produce superior results for the organization as a whole.

The Kellogg Executive MBA Program is comprised of students who have an average of 14 years' work experience and an average age of 38. They have a strong history of producing results and achieving accomplishments, and have complemented that experience with a Kellogg MBA.
(The Kellogg resume databases are for online use only. We no longer offer hard-copy books.)
Pricing and Availability

| Current Students | Availability | Price |
| --- | --- | --- |
| Second-Year and First-Year set | Late August / mid-November | $400 |
| Second-Year Only | Late August | $250 |
| First-Year Only | Mid-November | $250 |
| Alumni | Availability | Price |
| 12-Month License | Any time | $500 |
| Current Students & Alumni | Availability | Price |
| Second-Year, First-Year and Alumni | Late August / mid-November / any time | $750 |
| Executive MBA | Availability | Price |
| Updated annually | Any time | Free |
Once your order has been approved and you have received your username and password (and the database is available), use the link(s) below to access the database.