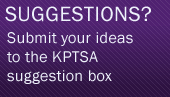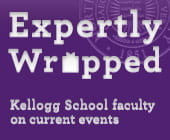 Elaine Russell '09
CEO
Heirlumé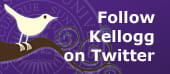 Evanston Relations
The Evanston Relations Committee works with the KPTSA's counterpart in the full-time program (the KSA) to ensure that PTMBA and full-time program students are aware of each program's activities and events, thus adding to the Kellogg Experience for students on both campuses. This committee also works with the GMA to co-sponsor events and strengthen ties between the program.
Some past events have included: partnering on seminars and business conferences and the pub crawl.
If you're interested in finding out how you can join this committee contact 
Priscilla Lueras
.
Please stay tuned for details on upcoming events.