Advanced Executive Program
Navigate Complexity, Conflict and Ambiguity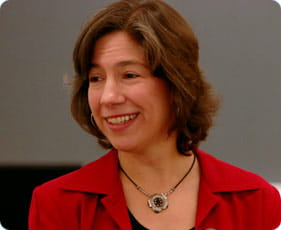 Rigorous learning, accessible faculty and outstanding networking opportunities are hallmarks of the Advanced Executive Program (AEP). Set in Kellogg's culture of teamwork and collaboration, this month-long program delivers an interactive learning experience unavailable anywhere else.
At Kellogg, we emphasize that being an effective general manager is much more than the next rung up from functional management. The role of the general manager involves much more complexity, conflict and ambiguity. It requires a broader perspective, more strategic thinking and greater accountability. In functional management, a decision may seem clear-cut and obvious; the general manager recognizes that a decision may involve multiple trade-offs, far-reaching consequences and hidden risk.
In the AEP, you acquire the general manager's toolkit for dealing with complexity, cutting through to the core issues, setting priorities and clear direction and making the tough decisions that keep your organization strategically aligned. You leave armed with new ideas and approaches, prepared and inspired to put them into action.
| | | |
| --- | --- | --- |
| | | "This program allows you to expand your vision of the business as a whole." - Victor Unda, CEO, Tigo |
Program Materials
Brochure

Download a brochure to learn more about the program.

Application

Download an application and apply today.
"The Kellogg School's Advanced Executive Program is a broad-based program that leverages case studies and fosters critical thinking of current applications. Additionally, the personal experiences gained being with a diverse group of participants was invaluable."
- Jody Phillips, CFO, Exactech, Inc.

Read more
Featured Faculty Video
| | | |
| --- | --- | --- |
| | | Professor Michelle Buck: The importance of awareness and authenticity in a good leader's story |
Connect with the Kellogg School of Management and stay up to date on the findings from our latest research. Followers of Kellogg will receive updates on trends in executive education and upcoming courses at the Kellogg School of Management.