Executive Lecture Series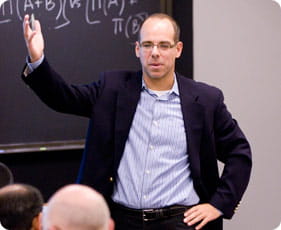 Please join us for breakfast on Thursday, March 31st to hear Professor Michael Mazzeo discuss
"Information Strategies for Competitive Advantage."


Contemporary organizations face an environment with seemingly unlimited information and limitless tools available to process and analyze data. Successful companies will be those that are able to harness information more effectively than their competitors, incorporating information as a critical component of their competitive advantage. Professor Mazzeo will discuss how companies can use the latest insights from the economics of information to attract customers, transform their organizations and develop industry leading strategies.
Thursday, March 31, 2011
7:30 - 9:30 am

7:30 am. ~ Continental Breakfast
8:00 am. ~ Professor Michael Mazzeo- "Information Strategies for Competitive Advantage"

The James L. Allen Center
Kellogg School of Management
2169 Campus Drive, Evanston IL 60208
Download Directions (.pdf)
This event is free of charge with advance registration. Bring your team, or invite your clients and prospects.