Executive Lecture Series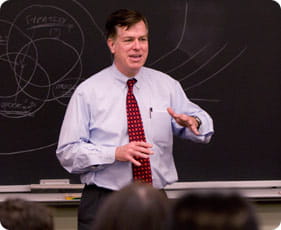 Please join us for breakfast on Thursday, January 27th to hear Professor Harry Kraemer discuss
"Values-Based Executive Leadership."

Executive leaders are being tested like never before. Are you ready to make difficult choices and lead by example? Professor Kraemer, past Chairman and CEO of Baxter International, will present a framework to put your values into action focusing on four essential principles: self-reflection, balance, true-self confidence, and genuine humility.
Thursday, January 27, 2011
7:30 - 9:30 am

7:30 am. ~ Continental Breakfast
8:00 am. ~ Professor Harry Kraemer- "Values-Based Executive Leadership"

The James L. Allen Center
Kellogg School of Management
2169 Campus Drive, Evanston IL 60208
Download Directions (.pdf)
This event is free of charge with advance registration. Bring your team, or invite your clients and prospects.