Professor Lakshman Krishnamurthi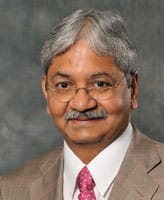 Watch A. Montgomery Ward Professor of Marketing Lakshman Krishnamurthi discuss how pricing strategies should vary based on different market realities.

Insight is the Kellogg School's latest faculty research that you can put to work today.
Managing Manager's Reputations
How managers' concern for their reputations influences their disclosure of earnings forecasts.
When Seeing Leads to Buying
Recent research indicates that seeing a new vehicle on the road can help sway some drivers to buy.
Outsourcing Contracts in Service Industries
A new model reveals a surprisingly simple pricing scheme for outsourced service contracts.